Can a Meditation App Change Your Life? A Deep Dive with the Aura App.
Many people say meditation apps have changed their lives for the better. And while there are a variety of guided meditation apps offering ways to help you better manage stress, anxiety, and sleep, we chatted with Christine Mangum at Aura to discuss what makes theirs unique, the stigma surrounding mental health, and what their users have to say.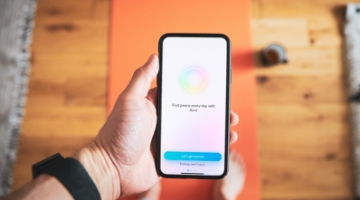 What sets the Aura app apart from the rest?
Aura is an all-in-one app for emotional health and home to 100+ coaches, therapists, and storytellers. Unlike existing meditation apps that provide a one-size-fits-all experience, we create a personalized journey for each person leveraging the diverse backgrounds of our experts. Over 5 million people have joined Aura and spent hundreds of millions of minutes listening to find peace every day.
We leverage the latest AI technology to understand what truly helps people. Aura has thousands of expert-created content around emotional health, including:
Mindfulness meditations
Life coaching
Stories
Cognitive behavioral therapy (CBT)
Hypnosis
And breathwork tracks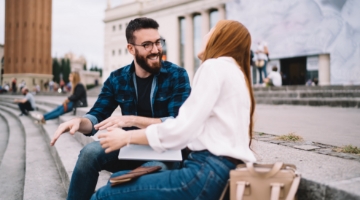 Is the negative stigma surrounding mental health going away?
We're not sure it's going away but it is apparent that more people are opting to be vulnerable and brave in speaking up. Mental health is being more widely talked about, and the stigma surrounding it is being addressed. This allows us to adopt a greater understanding and compassion, shifting the perspective to what mental health struggle is for most people: Normal.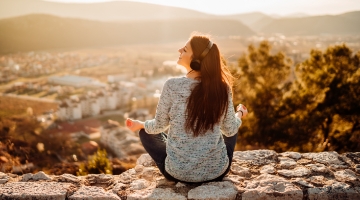 How can the rest of us help destigmatize mental health struggles?
Read professional and credible articles discussing the spectrum of mental health to understand who and what is affected by it. Challenge your own judgment first and listen to what is being said to de-stigmatize mental health. Talk to others close to you about their experiences and ideas and share your own story, if you're comfortable. Change always starts within.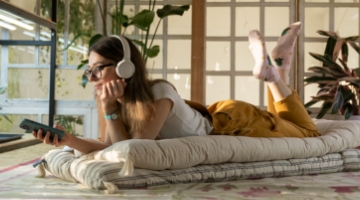 Where is the future of Aura going?
We see Aura reaching and helping millions of people all over the world find peace, no matter their circumstances. We're creating the world's largest community and ecosystem of therapists and coaches to help others with what they have to share.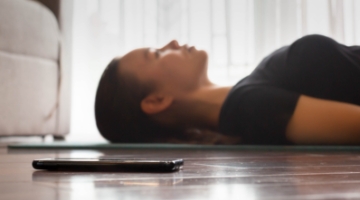 Hear what Aura users are saying about the app!
"I was looking for a consistent place to go for meditation. The variety is fabulous. I usually like a 10-minute one but if I need a shorter one, I can pick from a wide range."
"I've benefited from the various selections:
Helpful hypnosis for dealing with occasional insomnia and intrusive thought patterns.
Relaxation guidance for anxiety.
Aura's sounds as background noise in my clinic to calm my stressed-out patients.
Daily inspirational quotes help me begin the day on a good note."
"I love the breathing exercises and I'm discovering so much more is available. I've been telling my family and friends things I've learned in meditations!"
"I decided to give Aura a try and it helped. I slept for the first time in weeks (after losing my mom). Aura's stories are so different. When I turn it on, I feel like the person talking to me actually cares deeply about me."
Don't take their word for it. Try it yourself! Whether it's something to help you fall asleep or an immersive meditation course, Aura has you covered. Receive a one-month free membership and 40% off after the free month expires by entering code Isagenix at: https://www.aurahealth.io/.