How to Change Your Workout with the Seasons
Some outdoor exercise enthusiasts may find it challenging to stay motivated with their workouts when the seasons change. Here's how to stay on track without having to brave the elements…
Cold temperatures may stop your progress, but keeping your shape all year round depends on consistency.
Skipping or taking too many days off can negate any gains you've made. Although having a good routine, such as going to the gym three to four days a week, attending classes, or working out with a partner is important, it's also a good idea to change it up seasonally so you can reap the benefits of a great workout.
To change up your workout routine based on the season, follow these steps: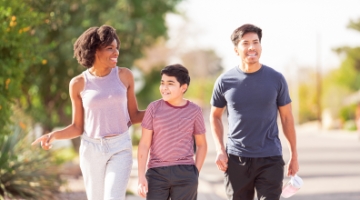 There's nothing like Spring to propel you forward. It's time for new beginnings, outdoor exercises, warmer weather, and sleeveless days.
So, let's get the family involved! Make sure you involve your kids in household tasks, yard work, and gardening, as well as giving them your complete attention.
Speaking of outdoor activities, this is the perfect time to sign up for a 5k, full marathon, or fun and charitable runs. You can take a brisk walk in your local park or even take a penny hike. And these are all activities you can do in your own neighborhood, which makes it even better.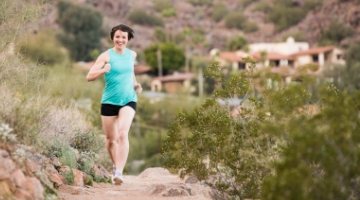 Summer is a great time to take advantage of the great outdoors. Also, soaking up some sun is an excellent way to get some much-needed vitamin D. Consider replacing some of your workouts with swimming, running in the sand, hiking, riding a bike, rollerblading/skating, or other outdoor exercises.
Take advantage of the longer days and experiment with exercising during different times. If you are not an early riser, you can get up earlier and sleep in later to allow yourself more time to exercise before work.
Whatever option you choose, be sure to stay hydrated! And water is not the only way to go. With AMPED™ Hydrate, you get the necessary electrolytes, vitamins, and minerals in every sip.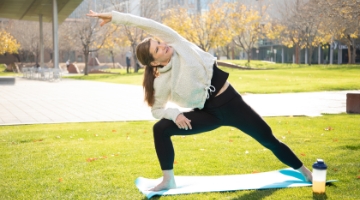 When it comes to the Fall, it's okay to pull back a bit with your workouts, especially if you trained hard during the summer. During this time, you can take activities down to 3 days a week instead of 4. You can also sign up for some barre, yoga, or Pilates classes for more subtle routines.
As temperatures drop, it's a great time to keep our bodies flexible to help prevent injuries.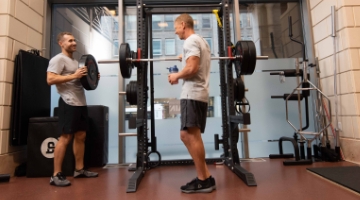 Winter is a time of shorter days and colder temperatures, which results in a lower mood for many people. Also, many of us will have lower immunity in the winter. These factors make staying fit and active even more imperative during the winter months!
If you are struggling to stay motivated, finding a workout you enjoy is the first step. Then, make sure that the gym you select offers flexible times so if you miss your morning workout, you can still finish it later in the day.
Don't feel like going to the gym? Here are some exercises you can do from the comfort of your home.
Regardless of what time of year it is, getting outside as often as possible while drinking plenty of water can have incredible health benefits!