3 Important Lessons Learned from the Pandemic
The pandemic threw our worlds as we knew them into a tailspin. It also provided us with many lessons learned. Whether you're a) still at home in goblin mode, b) have gone back to an office, or c) have a hybrid of the two, it seems many of us are ready to move on to a new normal, even as the exact contours of that new normal are hard to discern.  
We asked some of our employees and START Associates to share the lessons they learned from the pandemic and how you can incorporate them into your daily lives.
A recurring lesson learned from the pandemic centered around being thankful for the little things. You might be thinking, how impactful can the simple, free act of being grateful really be?
Studies show that practicing gratitude curbs the use of words expressing negative emotions and shifts inner attention away from such negative emotions like resentment and envy. This minimizes the possibility of ruminating, which is a hallmark of depression.
Grateful people also feel less stress, sleep better, have stronger immune systems, and experience healthier relationships. Overall, it can boost both your mental and your physical health.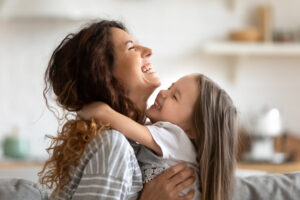 Gratitude practices you can try:
Prayer or meditation.

Daily gratitude journaling. 

Appreciate simple things like hugging someone or going to the store.

Pour belief into those around you, whether it's your family, friends, teammates, or co-workers. Paying gratitude forward is an effective (and economic) way to show someone you care.
Flexibility to

Work from Anywhere
Another major lesson learned from the pandemic was how well we work together from anywhere if there's high-speed internet. That doesn't mean working from home, or wherever we happened to be during the lockdown, didn't come without its challenges. In fact, many had a tough time differentiating between home and work lives because both were so physically intertwined. (My 20-minute commute became about a 5-second one when I shut my computer off and walked from my home office to my kitchen.)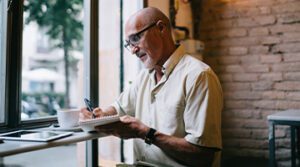 How you can work smarter, not harder, from anywhere:

 
Write out a to-do list every night and start the next day with the hardest one first.

Hire out whenever possible for cleaning, bookkeeping, or any other chore you really dislike doing. You and your mental health deserve it!

Time block your calendar and respect the schedule you set for yourself.

Wake up early every day to accomplish more uninterrupted projects. Added bonus – this is super empowering. Don't believe us? Give it a shot (or two) by adding e+™ energy shots to help!
Make Mental Health a Priority
Mental health had a huge moment (and its game is still going strong, thankfully) when the pandemic hit. We learned to be compassionate and gracious with ourselves and others because the bottom line is this: We're all learning as we go.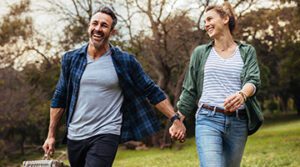 Ways to keep your mental health on track:

 
Exercise daily to elevate your endorphins.

Get outside every day.

A fresh perspective, even if only for a few minutes, can reset the tone for the day and inspire creativity.

Take time for yourself. This is easier said than done. Browse these extra tips on how to do this without the guilt.

Speak and write out positive daily affirmations. Post them where you can see them. Otherwise, out of sight, out of mind.

Find your balance between work, fun, and rest.

Say no to things you don't want to do. This opens up more time to do the things you want to!

No matter how big or little a step might be, a step in the right direction builds confidence and courage.

Take time to rest. It's ok. We promise – and you'll be more productive afterward.
There has been much loss. But with it comes new wisdom that may help positively reshape the way we go forward. Hopefully, some of these tips will help you along your journey as you return to a new normal.  
Be well.