Congratulations to Isagenix Millionaires No. 198, Lisa and Bob M.!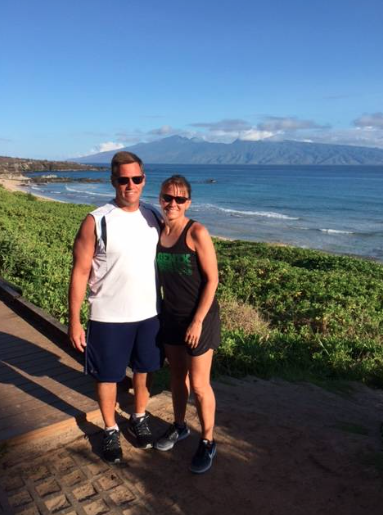 When Lisa's good friend Cyndi left a direct selling party planning company to build a business with Isagenix, Lisa simply watched her on Facebook for five months before reaching out.
"Bob and I saw the transformation pictures of mutual friends on Facebook, but I was training for a marathon at the time and just didn't want to mess with my nutrition," Lisa remembers.
It wasn't until Bob nudged Lisa about the products that she agreed to contact Cyndi about Isagenix.
"Bob was interested in weight loss, and I was curious about the energy and performance line for my running," Lisa says.
She still didn't want to alter her nutrition before her race, so she and Bob decided they would wait and start using the products once her marathon was over.
"Hindsight is 20/20, of course," says Lisa. "That was my last marathon without Isagenix."
In their first few months using the products, the couple noticed that they were sleeping better and even waking up before their alarm clock. Bob was able to release a significant amount of weight, and now, Lisa says her running has never been better. When she's training, her favorite products are the AMPED™ line for performance, as well as e+™ and Sleep Support & Renewal™ to help with recovery.
Making the Switch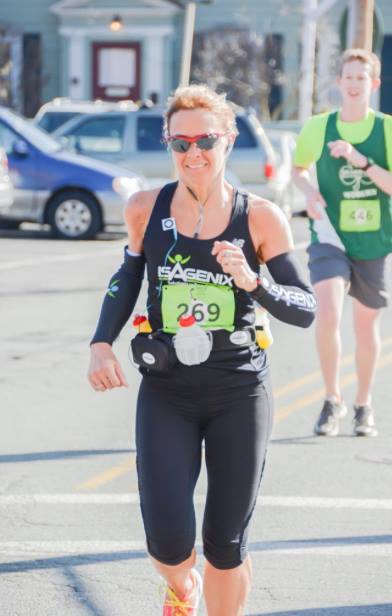 Early in their Isagenix journey, Lisa began training for the 2013 Boston Marathon, her 11th marathon.
"It was my very first marathon using Isagenix, but it also happened to be the year of the bombings in Boston," she remembers. "I think things happen for a reason, and that was my fastest marathon at the time. It had to be, because I literally only finished about 15 minutes before the bombs went off."
Lisa credits the Isagenix products for continuing to improve her performance and for helping her to run four more marathons since then. With such an amazing product experience, she and Bob became interested in the financial opportunity Isagenix has to offer as well.
"Bob and I were both working two jobs, and we were still struggling financially," says Lisa.
Not only did she work in the direct selling company with Cyndi, she was also a full-time Certified Meeting Planner for a cancer research organization, and Bob was working as a dental lab technician and lab owner.
"I was enjoying our Isagenix experience, but I felt like my hands were tied because I wasn't allowed to build a business," Lisa explains. "Our direct selling company had a policy against it."
Then Cyndi told her about an Isagenix University event in Boston, and Lisa decided to attend.
"I only checked it out because it was right in our city," Lisa remembers, "and as soon as I saw the culture firsthand at that event, that's when the switch went off."
It was a stressful decision, but Lisa left her former company to build a business with Isagenix.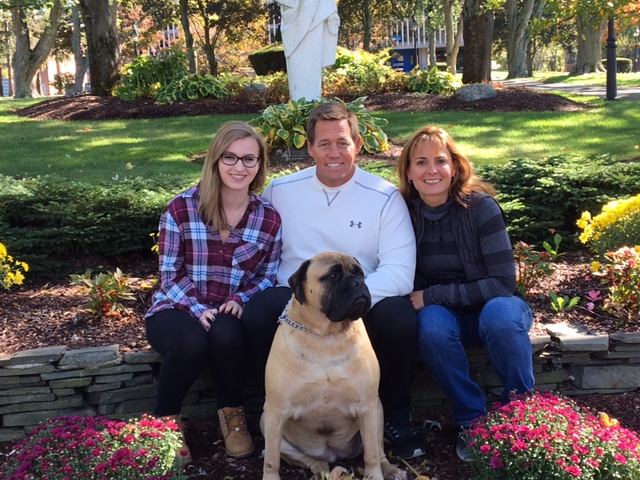 Since making that decision, Lisa's hard work and success have allowed her to leave her full-time job after 20 years to work on the couple's Isagenix business full time, and Bob has been able to reduce his hours so they both have more time to spend with their daughter and their family. Lisa also has more time to focus on her running and recently joined Team Isagenix.
"Unlike before, when I was away doing in-home parties on all of my weekends and some weeknights, now I can truly say I am working from home," she says.
The couple is now debt-free, and Lisa is focused on trying to build more leaders within her team.
"I want to help my team experience the same success that we are."
Lisa's Advice for Network Marketing Beginners
Attend events. You have to attend events to truly experience the culture and see what Isagenix is all about.
Touch your business every day. Be intentional about what you're doing, whether you have an hour or 15 minutes. Spend time each day doing business-building activities.
Don't compare yourself. Keep your blinders on, and work at your own pace. This is your journey, and everyone is going to work at a different speed.
*Isagenix Millionaires are defined as Isagenix Associates who have cumulatively earned $1 million or more with Isagenix. Earning levels for these Isagenix Independent Associates substantially exceed the average results achieved by all Associates during the same time periods and should not be construed as typical or average. Income level achievements depend on many factors, including the individual Associate's business and networking skills, personal ambition, time commitment, work habits, and other abilities. For average earnings, please see the Isagenix Independent Associate Earnings Statement found at IsagenixEarnings.com.