Voting for our 2021 Spirit of Isagenix award is now closed. Stay tuned to find out who the winner is! Read more about the nominees below. 
The Top 5 Nominees 
The Spirit of Isagenix consists of someone who: 
Leads and inspires others.

 

Upholds Isagenix values and principles.

 

Empowers people to change their lives for the better.

 

Creates opportunities.

 

Exudes entrepreneurship qualities.

 
1. Ann Barrante — Goshen, Connecticut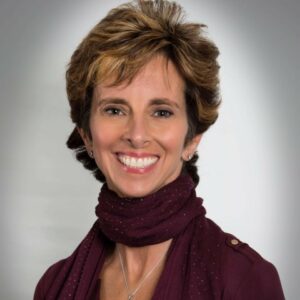 Ann is a source of positivity to those on her team as well as those just discovering Isagenix. Through her vivacious energy, she inspires others to achieve their goals and motivates them to reach new heights. She is a true coach and mentor who uses her product knowledge to help her team members advance. 
Here's what Ann's nominators had to say: 
"ROCK STAR motivator and educator on healthy living!" 
"Ann has so much knowledge in nutrition, coaching, and the world of science. She has a continual drive to educate and empower others. She has changed so many people's lives while working for Isagenix, and her humor brightens your day." 
"Ann embodies health and wellness and puts herself out there to help all of us Associates, team members, and friends without asking for anything in return. She has such a positive, radiant personality and encourages all of us to be the best we can be. She encourages us to never give up and passes no judgement if we backslide a little." 
2. Zach Slobin — Austin, Texas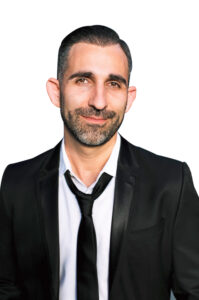 Zach is a straight shooter who always makes time for team members and newcomers. During the midst of the pandemic, he hosted regular calls and webinars to provide others with crucial knowledge, advice, and support. His commitment to connection has been invaluable to many during this time. 
Here's what Zach's nominators had to say: 
"Zach is a man of true character. He genuinely cares about people and offers love and support to anyone who needs it. That one hour each day will be forever etched in my mind as the most wonderful memory." 
"He's helped me to find my own voice and trust my own confidence. To own who I am and to fall in love with the profession of network marketing. He shows us that savvy, kind, good people who just get it can do incredible things with our opportunity. He pays it forward in ways that are hard to even describe." 
"I miss these calls, or as I liked to call them, the 'morning Vulcan mind melds.' I miss the community we created there. It was an amazing experience, personally and professionally. I hope that someday, I can be in a position to contribute to the level he did, with the sincerity of spirit he did. Thank you, Zach, for all you did to bring light to so many of us that felt lost during some very dark days." 
 3. Susie Cicchino — Manahawkin, New Jersey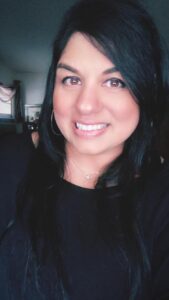 Susie brings care and compassion to her team, elevating others so they can reach their full potential. She has made sure to create a friendly atmosphere where everyone feels supported. By serving others and making herself available to those who need her, she truly leads with her heart. 
Here's what Susie's nominators had to say: 
"Susie is a sweetheart with the biggest heart and is always reaching down to lift others up. She is an amazing leader!" 
"Susie is ALL heart. She thinks of her team as family and treats us as such. When we deserve accolades, she is the FIRST to congratulate and celebrate. When we need a push, she is there to encourage, motivate, and help in any way she can. I love her like a soul sister." 
"She continually leads by example for her team and crosslines. She is always there for everyone and puts her heart and soul into everyone. She has not only been there for me but for so many others. It fills her heart to see others succeed, and she continually assists others in their personal development journeys." 
 4. JoJo Bennington — Las Vegas, Nevada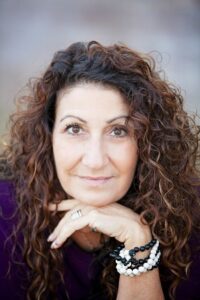 JoJo doesn't let setbacks stop her and strives to unify her team so they may conquer challenges together. When people have questions about compensation or nutrition, she always provides a thorough answer. Her teammates look up to her as a role model who gives her time freely and puts others before herself. 
Here's what JoJo's nominators had to say: 
"Through ups and downs, she's stuck by her team. She's always putting our interests first, willing to do personal development for herself, and open to feedback to become a better leader." 
"She knew I had greatness in me even before I ever saw it, and when I forget it, she is there to remind me. She is an amazing mentor and sounding board, always reminding me to follow my heart in everything I do. To lead with integrity, even when it is challenging, and to be true to who I am, always." 
"Listening to her is inspiring. Learning from her is empowering. She gets excited for everyone's success and is able to paint the picture of what is possible. I truly feel blessed that she has reached down deep into her organization and has been willing and able to personally support me and my growing team, and she is absolutely someone who is deserving of this award!"
5. Christie Nix — Richmond Hill, Georgia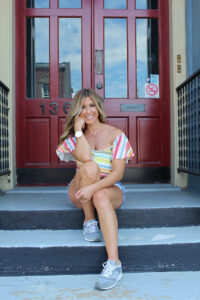 Christie is a natural leader who believes in going "all in" on the opportunities life brings us. She encourages those around her to keep going even when the going gets tough so they can build their own lasting success. Her team members can trust that she always has their back. 
Here's what Christie's nominators had to say: 
"She leads her team with poise and grace and shows how to live the #ALLiN lifestyle that so many crave! She's patient and loving and deserves everything she gets and more!" 
"Christie goes above and beyond for our team! … Christie is always present and contributes to our team meetings, all while being an amazing milspouse and mom of three! Our team is doing so well as a whole, and we owe much of our success to her!" 
"Christie has worked tirelessly to lead by doing and setting the example for the team. She gives selflessly to mentor, coach, and teach not only her team but others in the company as well. I'm grateful for her patience and support and all that she does to innovate and try new things to help us all be successful. She's an incredible leader, and the company is lucky to have her." 
Stay tuned to find out who the winner is!