Congratulations to Amanda and Matt S., Isagenix Millionaires No. 166!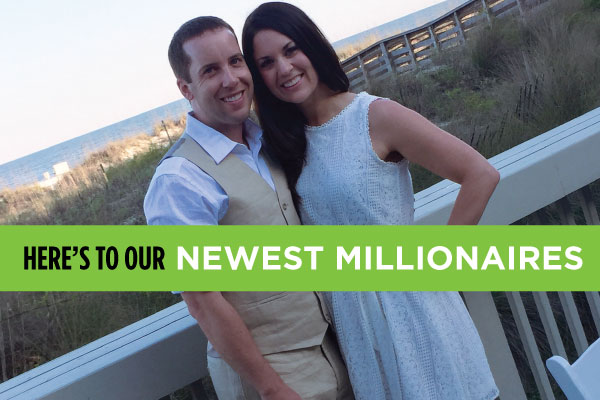 "We had always dreamed of being entrepreneurs," says Matt, "but we were struggling to find the right vehicle."
Four years ago, Matt was working full time for a small broker-dealer, and his wife Amanda was six months pregnant, staying home to take care of their two young children. Amanda wasn't sleeping well, and, like many mothers, often felt fatigued and low on energy. Then the couple's neighbor told her about Isagenix.
Amanda couldn't utilize the full Isagenix System due to her pregnancy, but decided to try the IsaLean® Shake. Soon, Amanda noticed that as her nutrition improved with the help of the shakes, she felt less tired and had more energy to share with her children. After Amanda's quick results, it didn't take long to decide to get the whole family on board with Isagenix.
Matt and Amanda now enjoy the entire Isagenix System, but IsaLean Shakes remain the couple's favorite product. "Shakes were the initial product introduced to Amanda, which began our amazing Isagenix journey. So, they hold a special place in our hearts!" Matt exclaims.
An Ever-Evolving 'Why'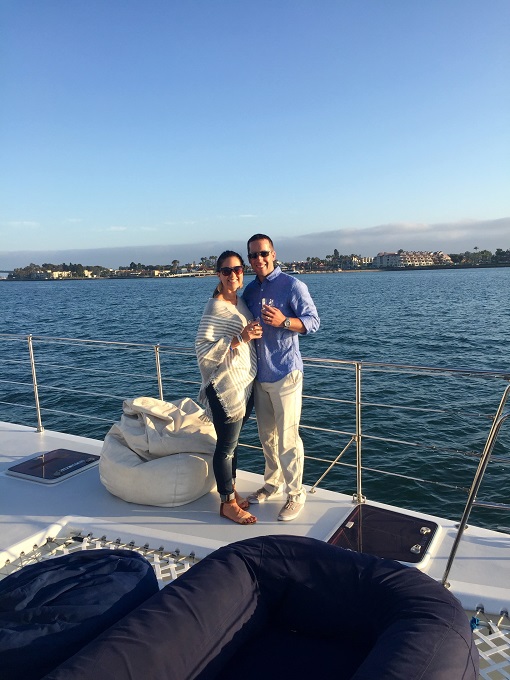 As the duo's goals and dreams continue to evolve, so does their "Why," or purpose.
"Initially, we were really only interested in the great nutrition," Matt says. But their "Why" soon grew to include helping everyone they knew and loved to experience Isagenix, so they began sharing the products with family and friends.
"Amanda was really the initiator of our Isagenix business while I was working in a corporate position," Matt remembers.
She started sharing Isagenix products while taking care of their children, and Matt got involved during evenings and weekends.
Then, after a year of sharing and enjoying the products, Amanda traveled to Boston to attend her first event, an Isagenix University. It was at this event that Amanda learned the company's vision firsthand, and where she realized what a great opportunity Isagenix could be for their family.
Upon returning home from that event, Amanda bought tickets for her and Matt to attend Celebration, so she could share with him what her excitement was all about. "After experiencing those events and understanding the opportunities, we were both all in," Amanda says. Their "Why" became creating freedom for their family and a future legacy for their children.
They were busy, and low on free time, but they knew that Isagenix was the opportunity that they had been dreaming about, so they sacrificed sleep and focused their available time on income-producing activities.
Growing Their Family While Growing Their Team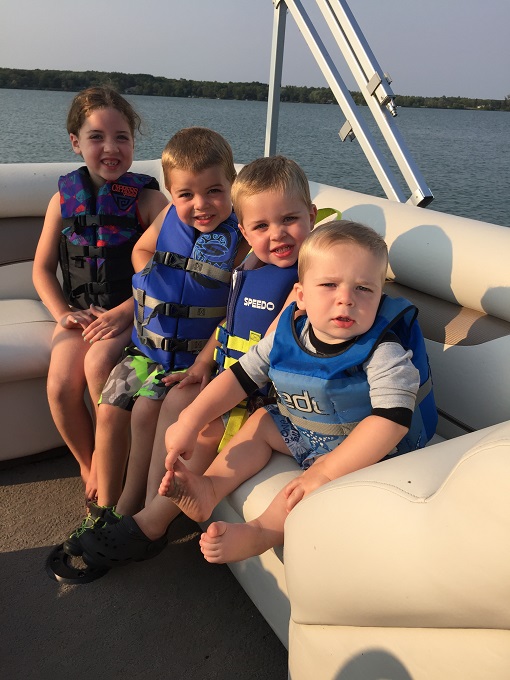 Matt and Amanda's business continued to grow through the birth of their third child, as well as through the pregnancy and birth of their fourth. One year later, Matt was able to put in his last day in corporate America, and started working on their Isagenix business full time. Now, their hard work has paid off and Amanda and Matt have become the next Isagenix Millionaires, while working from home, together, and enjoying staying active with their four children, now ages 7, 5, 3, and 2.
"The physical and financial blueprint of our family has been completely rewritten," shares Matt. Amanda and Matt are debt-free, and no longer carry the stress of living on a tight budget. Earlier this summer, the couple was able to purchase their dream home, and now enjoys living much closer to family and friends.
Amanda says, "We wake up feeling amazing and are absolutely loving who God created us to be."
Today, the couple's "Why" has transitioned to helping others experience that same feeling. Their favorite moments are when they're working with their team and are able to see others "get it" for the first time. They love to see eyes light up as their team members realize the possibilities and start to dream big.
Isagenix Millionaires are defined as Isagenix Associates who have cumulatively earned $1 million or more with Isagenix.
Earning levels for Isagenix Independent Associates that appear in this publication are examples and should not be construed as typical or average. Income level achievements are dependent upon the individual Associate's business skills, personal ambition, time, commitment, activity, and demographic factors. For average earnings, see the Isagenix Independent Associate Earnings Statement found at IsagenixEarnings.com.