3 Life-Altering Words From An Ironman Competitor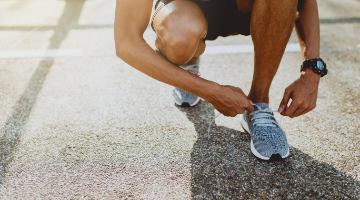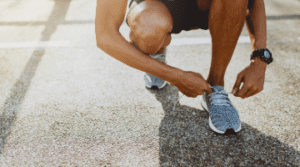 You Don't Have to be a Professional Ironman Athlete to Implement These Three Words
"No way is this happening… this is not how my race ends." It was mile 23 of 26 into his run at the Ironman Coeur d'Alene when Jason Pohl's hamstrings cramped so badly, he couldn't move…
What was on the line?
A shot at competing in the Ironman World Championship—his DREAM!
With adaptogens in his Ionix® Supreme and BĒA™ Sparkling Energy Drink keeping him centered and focused, Jason went into problem-solving mode instead of panic mode.
He saw an Aid Station roughly 80 yards ahead of him. But at this stage in an Ironman, 80 yards feels like a lifetime. Jason hobbled along, determined to maintain his position…
Three words guided him through: "TRUST THE PROCESS."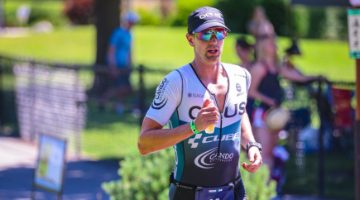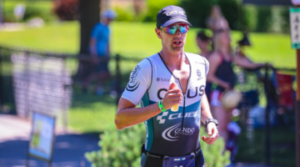 Whether You Realize it or Not, You're Practicing
Athlete or not, we're always practicing. Always.
Ever say things like this to yourself: "Why do I keep doing that?" or "I'll do it tomorrow…" or "I'll start Monday." What happens? These phrases somehow end up on repeat, right?
What we're doing here is we're practicing. And of course, practice anything long enough and you'll master it.
This happens throughout the day. We are reflections of what we practice. Whether it's consistently telling our spouse how much we love and appreciate them or making sure all of the lights in your house are off when you leave for the day. Practice doesn't make "perfect", it makes routine.
For professional Ironman athlete Jason Pohl, his daily routine, what he practices regardless of what life throws at him, is the reason he was able to push through and make it to that Aid Station.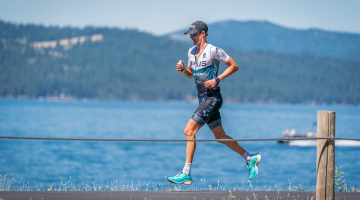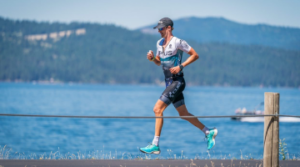 An Inside Look into an Ironman Athlete's Routine
"I train anywhere from 30-35 hours per week doing 25,000 yards of swimming, 300-400 miles on the bike, 40-60 miles of running, and three strength sessions," Jason says.
6:00 am
Get his mind right with meditation, reflection, affirmations, reading something positive, and coffee!
"I take Ionix every single morning. It's a must!"
7:00 am
Isagenix Whole Blend shake mixed with organic granola. Body priming, foam rolling, mobility, and activation.
8:00 am
Swim for one to one and a half hours.
Immediately take AMPED™ BCAA to restore Branch Chain Amino Acids. Follow that up with a traditional breakfast and another Whole Blend shake.
12:00 pm
Long biking session and drinking AMPED Hydrate throughout to replenish electrolytes.
3:00 pm
Long running session.
Immediately take AMPED Repair to assist with inflammation and collagen intake.
Wind down the day with a third Whole Blend shake and a huge dinner.
6:00 pm
Relaxing, stretching, and spending time with family!
These are the habits that propelled Jason to reach a massive milestone in his professional career. However…
What Are You Practicing For?
You might not be training for an Ironman… you might not be an elite athlete. But you're still practicing. Each time you make a choice, you're practicing making more choices just like that (good or bad). So, the question is: What do you want to practice or "train for" in your life?
You can apply "Trust the Process" to just about anything! That's the beauty of it!
You can create a schedule and build your habits, just like Jason did, to accomplish anything from consistently going on date nights with your spouse or spending more quality time with your family to decreasing stress by planning your nutrition and adaptogens intake or doing a cleanse for overall wellbeing.
When you plan it out, stick with it, and "Trust the Process," you don't have to be an Ironman athlete like Jason Pohl to accomplish amazing things in life.
"In life, circumstances are thrown our way and too often we react to them instead of responding to them. When we respond instead of react, we're in control… everything's within our power!" Jason says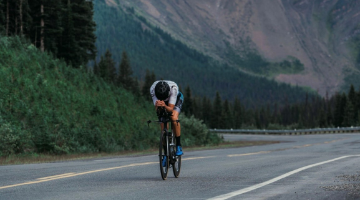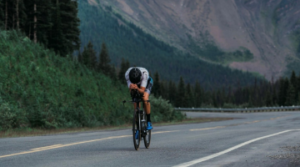 Ironman Athlete Jason Pohl's Top 5 Tips for Harnessing Your Power
Jason's been through a lot in his life. Yes, it takes a special person to compete in an Ironman at this level, but grit plays a much bigger role for him than raw or "gifted" athletic talent.
Would you ever expect a professional Ironman competitor to be someone combating a severe lung issue? After major lung surgery ended his hockey career, Jason built his wealth management practice. But, after 3 years of hard work, he sold everything to achieve one goal: Become an Ironman Champion!
Jason is truly harnessing his power and here are his 5 top tips to help you harness yours:
"I truly believe how you start your day is so important," Jason says. "You need to battle-proof your mind and prime it for the day."
For an Ironman athlete like Jason, this involves reading personal development books, writing his goals down, and connecting his mind with his purpose through powerful affirmations.