Living healthy is a big decision. Following through is an even bigger one. Where do you start when everywhere you look, there's a different expert claiming a different answer to success?
The truth is, there's no one-size-fits-all approach to healthy living. What works for you will depend on where you're starting, what you like, and what your goals are. But there is one key that applies to everyone, and luckily for us, master trainer and Team Isagenix Ambassador Scott St. John is willing to share it.
So, what is his key to success?
Keep it simple.
I know, I know, it's easier said than done. So, I asked Scott how he reaches his goals the simple way. Here's what he said.
How To Keep Things Simple and Start Reaching Your Goals
Set Reachable Goals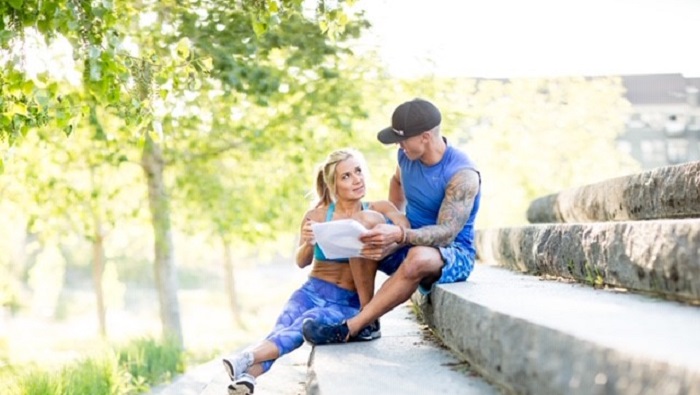 Scott's biggest piece of advice is to start with small, manageable goals, like hitting the gym four days a week or running a mile without stopping. By focusing on one or two well-defined goals, you'll keep your mind away from that huge goal of running a marathon (which may be scary and intimidating). Instead, your focus will be on what you're able to achieve right now.
"Find something you can stick to, and just get moving!" Scott said. "You don't need to become the next extreme athlete right out of the gate. Just keep chipping away at your goals."
When you're able to see real progress every step of the way, you'll be more likely to keep moving forward.
Get Comfortable With Being Uncomfortable
As the owner of his own online personal training business, Scott knows firsthand that this sentiment applies to many aspects of life, and living healthy is no exception. He tells everyone he works with to get comfortable with being uncomfortable because growth and greatness don't come from staying in your comfort zone.
"If you want to gain muscle, you have to lift heavy stuff!" he said. "I'm not saying lift heavier weights than you can handle, but you have to lift enough weight to strain your muscles and make them stronger."
Make a conscious effort to push yourself into the uncomfortable every single day — at least a little bit — and you'll be sure to reach your goals faster than if you were just sitting comfy the whole time.
Don't Go It Alone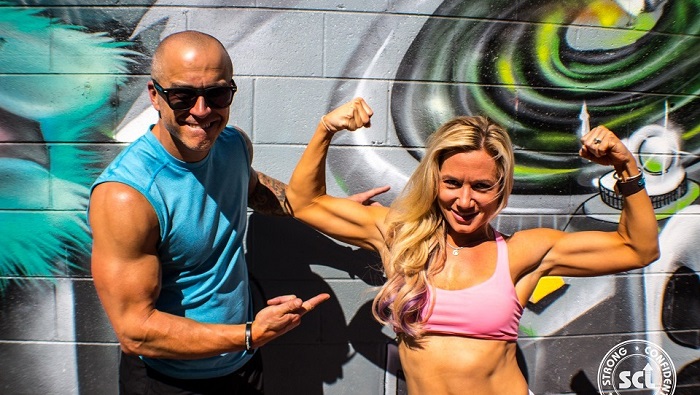 When you set out to start living a healthier lifestyle, you may be the only one in your family or close group of friends pursuing that goal. That doesn't mean you have to do it all on your own. If you want to eat healthier, find protocols that are already out there that fit your needs. If you want to start working out, find a coach. If you want the support of others who are working on similar goals, find a community.
"The best part of the Isagenix community is that you're surrounded with like-minded individuals," said Scott.
Isagenix has tons of amazing products and resources to help you reach your goals.
Meet Scott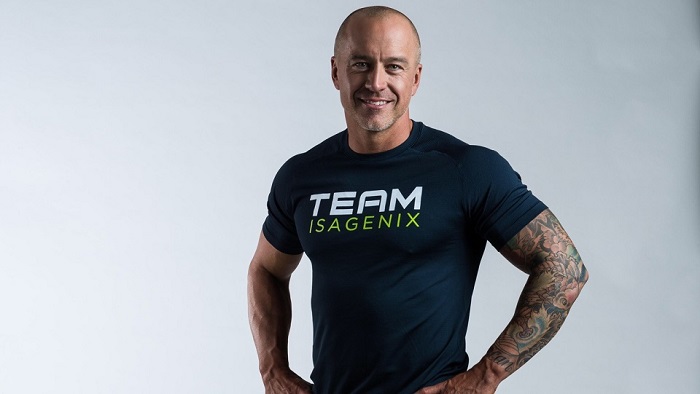 Scott was one of Isagenix's first Team Isagenix Ambassadors and returned as an Ambassador again in 2019. He and his wife run their own online personal training business where they're able to work with people all over the country, providing them with one-on-one live virtual workouts.
"We help people eliminate the obstacles in their lives to create stronger, more confident living," he said. "I believe we are all capable and amazing humans, and I push people to show them that they can achieve more than they believe they can. I want everyone to feel like a strong, confident badass."