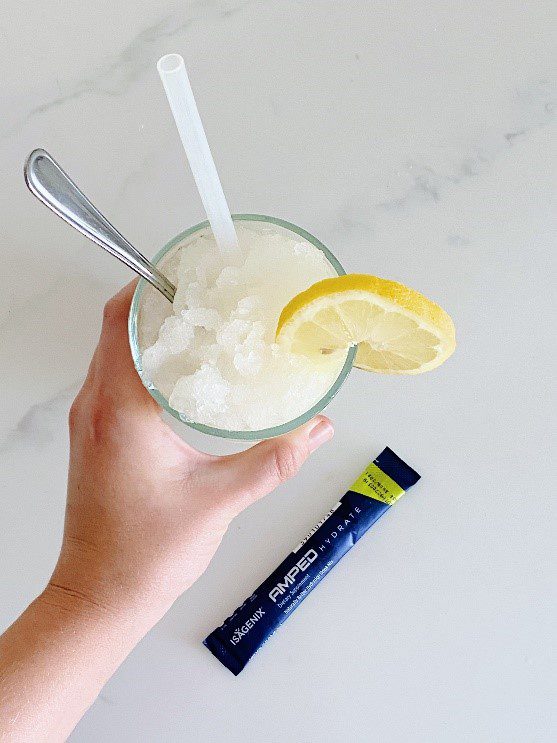 Schools are out, and many people have extra free time at home — especially the kids! What better way to spend time with the family than by mixing up one of these easy family-friendly recipes? Plus, you can try some of our brand-new products, just launched in our spring guide, that are featured in these recipes.
Hydrate Slushie
Temperatures are rising, making an icy treat necessary for your little ones. This simple recipe will make you a hero to your kids. What makes your hydrating treat better, though? It doesn't contain any added sugar!
Prep Time: 5 minutes
Ingredients:
Instructions:
Fill your IsaBlender® cup with 16 ounces of ice.
Cover ice completely with water, and add in 1 serving of AMPED Hydrate.
Blend until completely mixed.
Pour it into your favorite glass, and enjoy with either a straw or a spoon.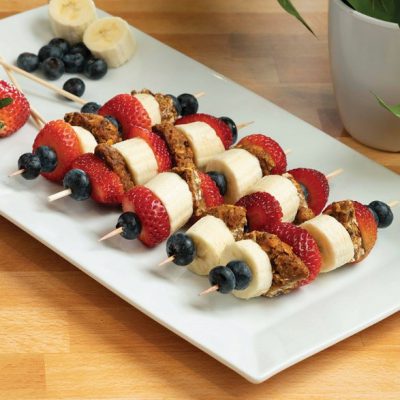 Nature Oat Bakes Skewers
This simple treat makes snacktime an activity! Enjoy this easy way to add nourishing fruits to the wholesome goodness of Nature Oat Bakes™.
If you want to make more of these ahead of time, use and refrigerate less perishable fruits like berries, grapes, and pineapples.
Calories: 95 calories per skewer
Prep Time: 20 minutes
Ingredients:
1 cup strawberries, sliced
1/2 cup blueberries
1 cup banana, sliced
2 Nature Oat Bakes, quartered
4 miniature bamboo skewers
Instructions:
Thread Nature Oat Bakes pieces and fruit onto bamboo skewers. Enjoy!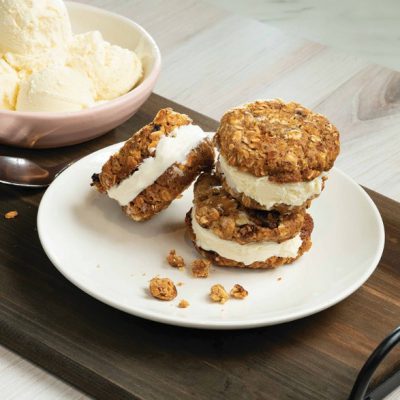 Nature Oat Bakes IsaCream Sandwiches
Put a nutritious twist on your typical ice cream sandwich! The combination of creamy vanilla IsaCream and the homemade-tasting Nature Oat Bakes will win you over instantly with homestyle goodness in every bite. This is a fun treat to make with the family or save until after your little ones have gone to sleep.
Calories: 350 calories per sandwich
Prep Time: IsaCream 1-2 hours, active time 10 minutes
Ingredients
For IsaCream:
2 frozen bananas
1 scoop IsaPro® Plant-Based Protein
¼ cup unsweetened almond milk (or milk of choice)
For sandwich:
Instructions:
Blend all ingredients for the IsaCream together, and freeze in a sealed container for 1-2 hours.
Once the IsaCream is ready, put 1 scoop between two Nature Oat Bakes. Enjoy!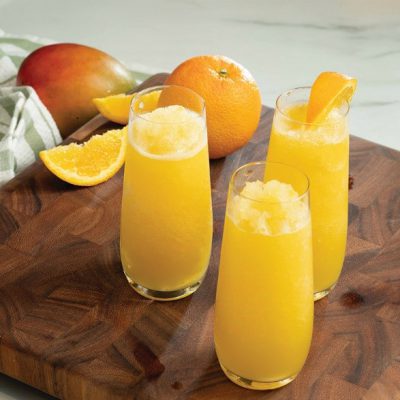 Mango Mimosa BĒA Slushie
Moms and dads, this one is for you! Fuel yourself for all this home-schooling fun. While making the other recipes with your little ones, you can have this mocktail in hand for a little energy-fueling self-care.
Calories: 37 calories per slushie
Prep Time: 5 minutes
Ingredients:
1 can Mango Mimosa Flavor BĒA™ Sparkling Energy Drink
¼ cup mango, sliced
8-12 oz ice
Orange wedge for garnish
Instructions:
Place all ingredients besides the orange wedge in an IsaBlender Max.
Blend until completely mixed.
Garnish with an orange wedge and mini umbrella, and enjoy!
For more fun recipes, check out IsaProduct.com.