Whether you are at home or on the go, any healthy lifestyle should be rich in fruits, vegetables, lean sources of protein, and nutritious fats. An Isagenix lifestyle is no different. A common misconception is that when you start an Isagenix System, you will only be consuming shakes, bars, and supplements, but that couldn't be further from the truth.  
How Shake Days 
Help With Health
y
 Eating
As a nutritionist, I've found that one of the most powerful tools at Isagenix is the structure that Shake Days add to your day of eating. This structure teaches you how to space out your snacks and meals while also providing recommendations to help you get the most out of each eating opportunity.   
Instead of promoting restriction and labeling foods as good or bad, Isagenix offers general guidelines to help you make your healthy change fit your lifestyle and preferences. This mindset, plus the Isagenix recipe guide, has helped so many improve the quality of their diet and incorporate more whole foods into their meals and snacks.  
I am wildly passionate about cooking and eating good food. I believe that you shouldn't have to sacrifice flavor or taste when working to create healthy meals and snacks for you and your family. Healthy eating can and should taste YUMMY!  
Here are a few of my favorite recipes to keep your Shake Day nutritious and delicious. A big plus, they are super easy to make at home.  
Berry Bellini
 BĒA
Slushie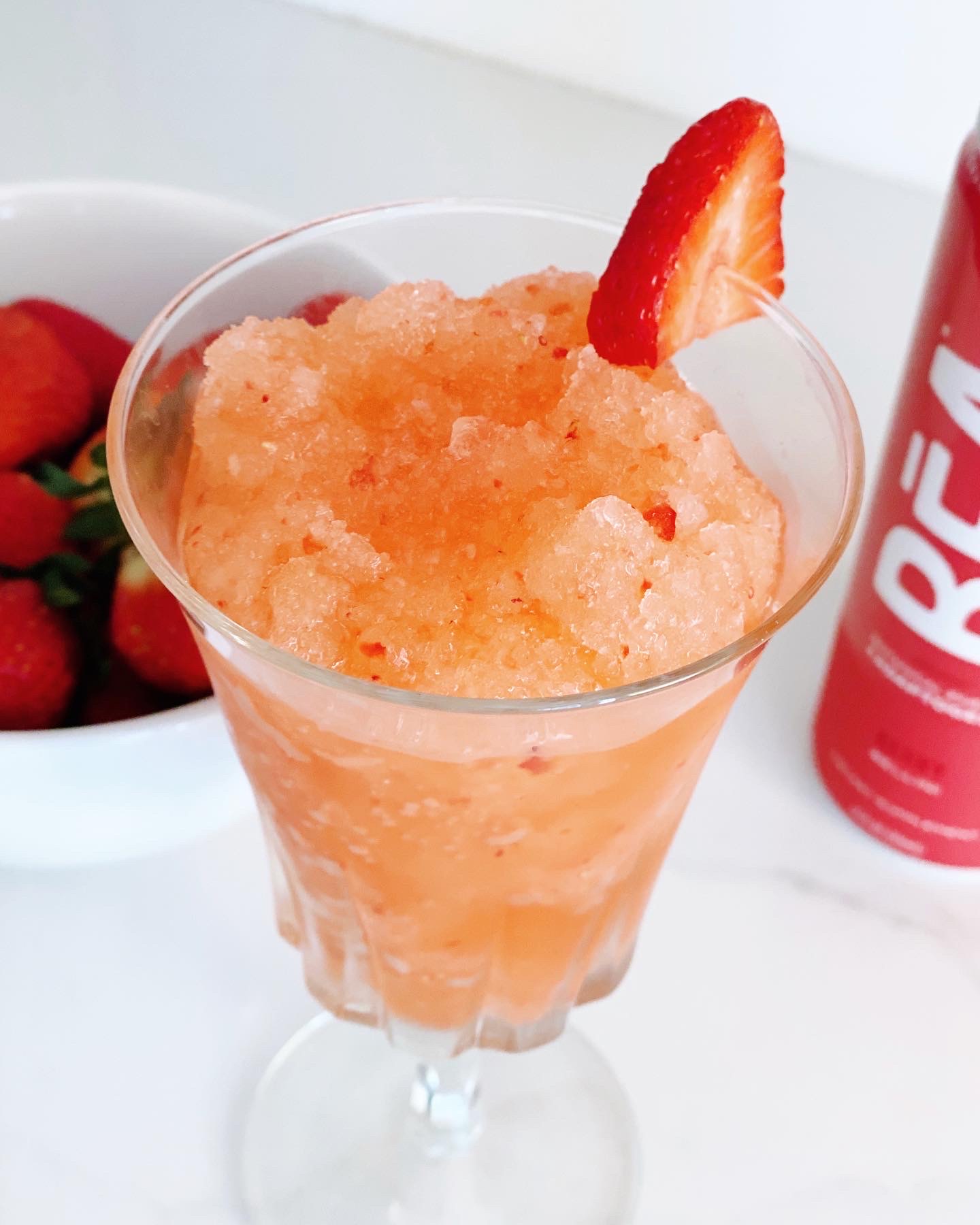 With all this talk about Berry Bellini BĒA™ Sparkling Energy Drink, and with summer just around the corner, I wanted to find a delicious new way to enjoy BĒA! 
Unlike other cocktails, mocktails, and slushies out there, this delicious treat has less than 30 calories and 3 grams of sugar. 
Ingredients: 
1 can Berry Bellini BĒA

 

3-4 fresh strawberries

 

8-10 oz ice

 
Directions:  
Add the ice, strawberries, and Berry Bellini BĒA to 

an

 

IsaBlender

®

 cup. 

 

Blend until smooth

, and

 

e

njoy!



Want more BĒA recipes? Check them out here!
Immune

 Booste

r

 Crispy Snack Bars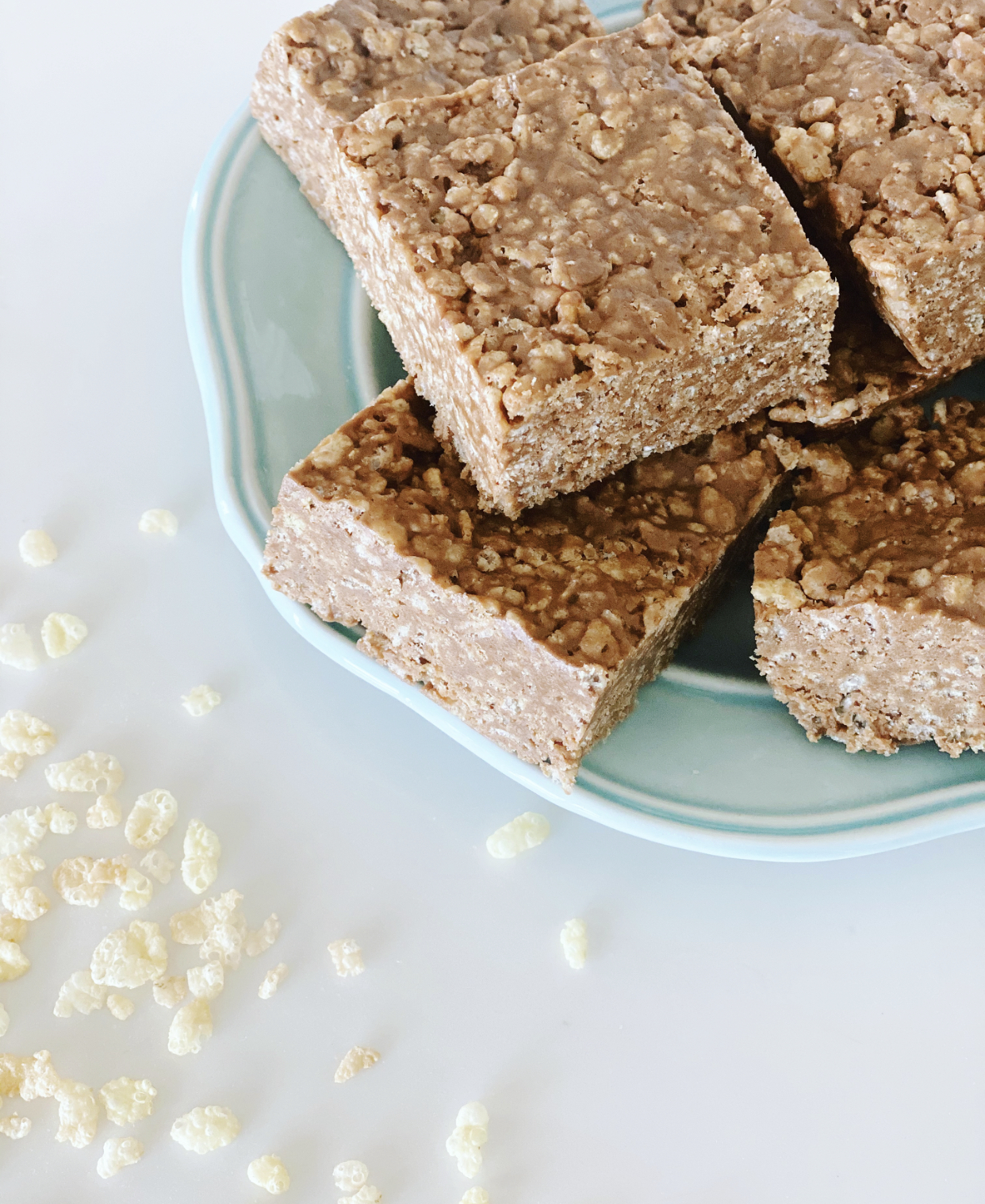 Are you looking for another way to get some Immune Shake Booster into your family's life? These chocolate crispy bars are the perfect treat to share with the whole family. They're packed with ingredients to prime and strengthen your immune system,† like maitake, reishi, and poria mushrooms rich with beta-glucans. Plus, the goodness of IsaPro® Plant-Based Protein adds a little extra nourishment.  
This recipe makes nine snack bars. Each one provides 190 calories, 8 grams of plant-based protein, 30 grams of carbs, 8 grams of fat, and 1/2 scoop of Immune Shake Booster. 
Ingredients: 
1/2 cup honey

 

1/2 cup 

pea

nut butter

 (or other nut butter, if desired)

 

2 scoops Chocolate 

IsaPro

 Plant-Based Protein

 

5 scoops Immune Shake Booster

 

4 cups puffed rice cereal

 
Directions: 
Heat honey in 

a 

large sauce

pan over medium heat for 

1-2

 minute

s

 until thin and runny.

 

Remove from heat.

 

Add nut butter and stir until completely mixed in.

 

Add

 plant-based

 

IsaPro and Immune Shake Booster. Stir until completely mixed in.

 

Add cereal

,

 and mix

 ingredients

 together using a wooden spoon.

 

Pour into 8

-by-

8 baking 

dish

,

 and

 flatten with your hands. To make the removal process easier

, 

line

 the baking dish with parchment paper.

 

Refrigerate for 2 hours. 

 

Cut and enjoy!

 
Mediterranean Bowls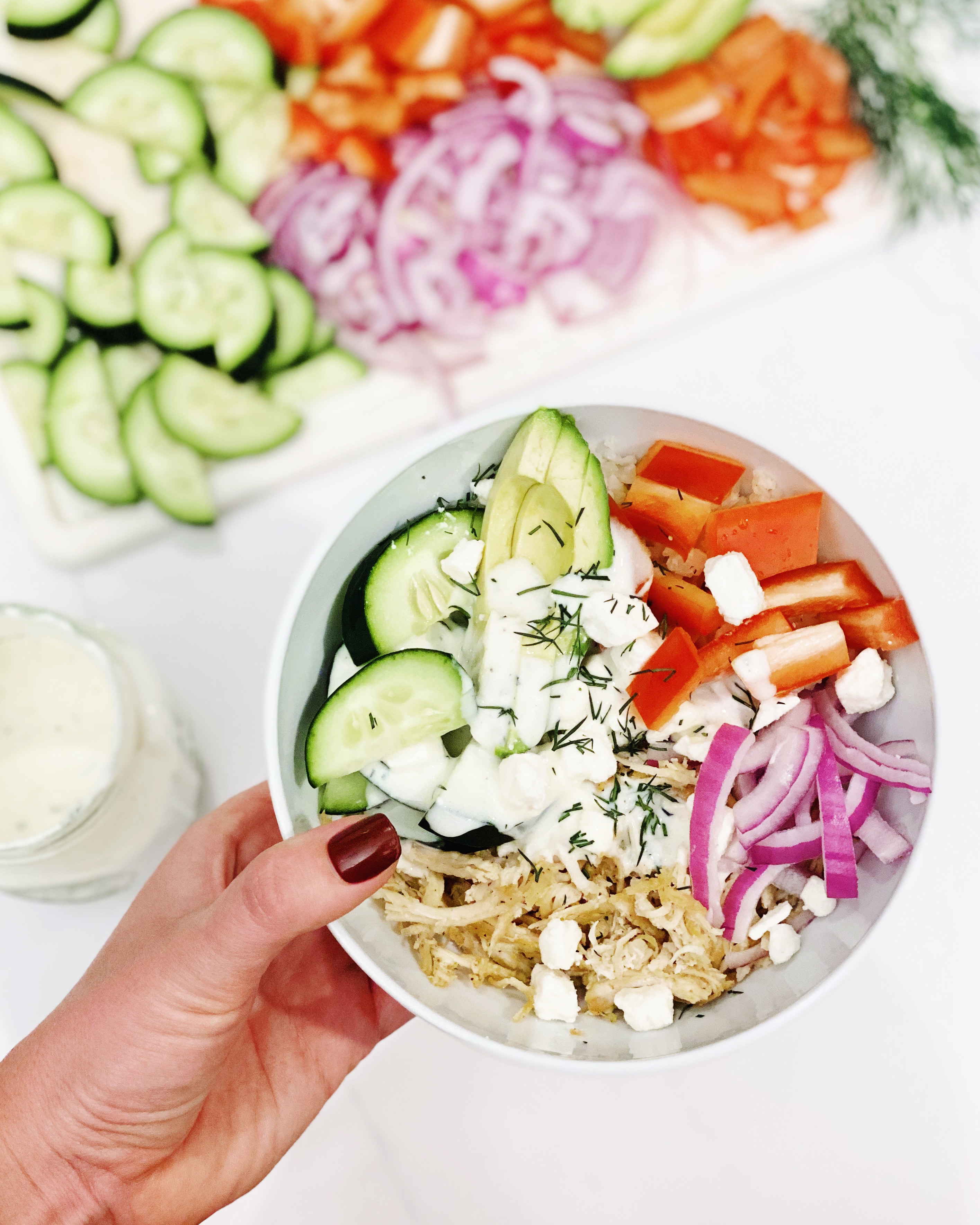 Serves: 4  
Level: Easy 
This meal idea sounded way too "healthy" to me. I was worried it wouldn't be tasty enough to satisfy my family, but boy, was I wrong! We all (my husband, my sisters, and I) loved this dinner. My husband had seconds, and I think even snuck some thirds. Below are the ingredients we combined for this light and fresh Shake Day meal packed with flavor. 
Without the dressing, this recipe provides around 250 calories, 15 grams of protein, 13 grams of fat, and 19 grams of carbs.  
Ingredients: 
1 frozen bag 

cauliflower rice, defrosted and cooked according to 

the 

instructions on the package

 

2 large chicken breasts, cooked and shredded

 

1 cucumber, sliced

 

1/2

 red onion, thinly sliced

 

1/2

 red bell pepper, chopped

 

2 avocados, sliced

 

Greek yogurt-based Mediterranean dressing of choice (store-bought or homemade)

 

Feta and fresh dill for garnish

Olive oil

 

Salt and pepper

 
Directions:  
We split the ingredients evenly and combined them to create four Mediterranean bowls. The only prep that's needed is to defrost your cauliflower rice, chop your ingredients, and shred your chicken.  
You can use precooked store-bought chicken or cook a batch of chicken at the beginning of the week to have on hand for meals like this as an easy, lean source of protein. I also sauteed the cooked, shredded chicken with a little olive oil, salt, and pepper to add some extra flavor and crispiness. It's an extra step that makes all the difference. 
There are so many great dressings out there that you definitely don't need to make one if you don't have the time or desire. I decided to whip up this easy Mediterranean dressing, and it was perfect. 
Easy Mediterranean Dressing
Ingredients: 
2-4 tbsp lemon juice 

(a

bout

 2 lemons

' worth

)

 

1 tbsp 

apple cider 

vinegar

 (or other vinegar, if desired)

 

1 tsp sugar (optional)

 

1/4

 tsp garlic powder

 

1/2

 cup plain Greek yogurt

 

1/4

 cup olive oil

 

1/2

-1 tbsp fresh dill

 

Salt and pepper to taste

 
Directions: 
Combine all ingredients in a bowl or jar, mix, and serve.  
Need a quick refresher on our IsaLean Shakes? Check those out now! 
†This statement has not been evaluated by the Food and Drug Administration. This product is not intended to diagnose, treat, cure, or prevent any disease.