How to Get 
Glowing Skin 
This Winter
Ready for glowing skin this winter? With these simple ways to sparkle and shine, you can be the ultimate glow-getter despite the cold weather.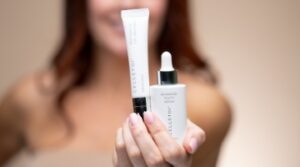 Glowing Skin Begins 
with
Your Skincare 
Routine
Without a change in your facial skincare, dry air can make fine lines and wrinkles more noticeable. Try swapping your lotion to a cream and massaging it into your skin for 30 seconds to maximize its effects.
It's best to apply toners and astringents sparingly, if at all. Many astringents contain alcohol, which can further dry your skin, causing it to itch, flake, crack, and even bleed.
Hydrate, illuminate, and rejuvenate your skin to show off your winter sparkle with our new Cellotoi® Skincare Collection. Celletoi is a premium holistic approach to beauty. This innovative skincare collection harnesses the best of nature and the latest science to deliver transformative results in a simplified routine.
It includes:
Moisture Balancing Cleanser

Advanced Youth Serum

Firming Cashmere Cream

Restorative Eye Treatment
While these products can be used individually, the greatest benefit is achieved by using the entire Celletoi skincare system. All Celletoi products are designed to work synergistically to achieve radiant, healthy skin and a more youthful appearance.
Follow up by giving yourself a mini-facial massage to increase circulation for a natural vibrance. Finish by applying sunscreen, and you'll glow wherever you go!
Learn more about Cellotoi by listening to this podcast!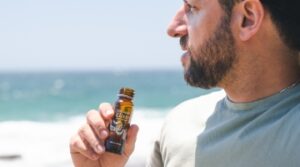 Step into your glow one sip at a time with Collagen Elixir™. Used with Celletoi, Collagen Elixir builds on the benefits of this complete skincare system to nourish and revitalize your skin. It also reveals irresistible firmness and youthful luminosity while softening the look of emerging lines and wrinkles.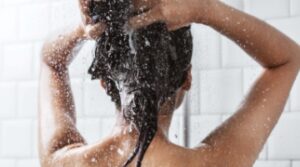 A long, hot shower might be one of the best feelings during chilly winter months, but you're likely doing more damage than good. The American Academy of Dermatology suggests taking a 5-to-10-minute lukewarm shower or bath. Turns out cooler temps are better when washing (and just as effective at removing germs) because the cold water is less irritating to your skin. 
Always pat your skin until it's damp, rather than perfectly dry, to keep some moisture sealed in, then apply lotion immediately after showering.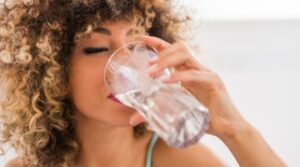 All the lotions and creams in the world can only go so far. If you're not drinking enough water, your healthy skin's shine will be dulled.  
Experts say healthy people need approximately 30 to 50 ounces of water daily. If that seems impossible, try these sneaky ways to incorporate more water into your day: 
Choose water instead of sugar-sweetened beverages. By substituting water for one 20-ounce soda, you'll cut about 240 calories per the

 

Centers for Disease Control and Prevention (CDC)

.

 

Order water when dining out. You'll save money and reduce your daily calories.

 

Add a wedge of lemon or lime to your water for a kick of citrusy flavor.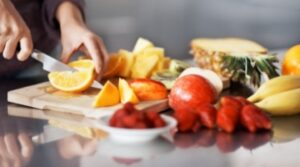 Eat 
Your Fruits 
&
 Veggies
 for Glowing Skin
Healthy eating is always a must, no matter the season. To maintain radiant skin, you need to nourish it with lots of fruits and vegetables. Their essential vitamins, nutrients, and antioxidants boost collagen production, reduce inflammation, and protect your skin from the damaging effects of the sun.  
Some of the most hydrating fruits and veggies include: 
Cucumbers

 

Cantaloupe

 

Watermelon

 

Apples

 

Grapes

 

Oranges

Bananas

 

Avocados

 
Pro Tip: Throw any combo of these into a smoothie and you'll still get all the same hydrating goodness. 
Now glow get your sparkle on!  
*This statement has not been evaluated by the Food and Drug Administration. This product is not intended to diagnose, treat, cure, or prevent any disease.