3 

Most

 Overlooked Steps in Skincare that Make all the Difference
There are no 'rules,' per se, as to how you build your skincare routine. It's a personalized recipe put together for what works best for your skin. In other words, you do you, boo! 
And there are a few things to keep in mind that will allow your products to harmonize with your skin for optimal results. So, take note- this will be music to your ears.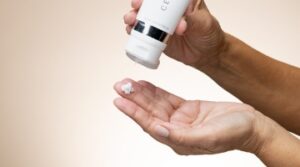 U
se
 as 
D
irected
 is More Than a 
Friendly Recommendation
It's common for one to assume that 'more is more' when that mantra may not be serving the outcome you desire. Applying more does not mean the product will work better or faster.  
It just usually means pennies down the drain (i.e., you're wasting your product). Cosmetic products are put through rigorous testing for safety and efficacy. Therefore, the recommended usage will produce the best results.   
Have you ever applied your moisturizer and wondered why it started pilling? (Feeling flaky and not absorbing into the skin.) It could be a couple of things: For one, let's remember that amazing cleanser you used in the first step. It has gentle exfoliating properties from the citric acid in the formulation.  
Exfoliation removes expired skin cells. You want your rich moisturizer to absorb into the skin, yet the exfoliating properties may still be at work. Give yourself a few minutes in between each step for maximum efficacy.  
Already doing that? Another reason for pilling takes us back to the 'more is more' mantra. You may be overusing your product. We know you want soft, supple skin in a snap. But please use as directed.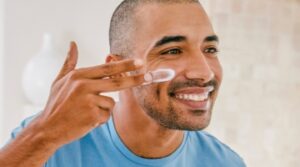 The world we now live in allows no time for patience and, *gasp*, waiting for anything—ANYTHING! However, while some products on the market can provide instant gratification, if your skincare goals include long-term results, we suggest making the word 'consistency' a mainstay in your mind.  
Use products every day as directed. Skipping a step here and there will just extend the road to the glow up you want!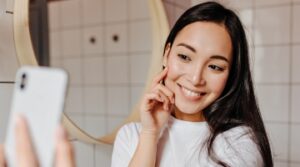 Document 
Like a Scrapbook Pro
Determine your skincare goals and take a 'before' picture so you can document the progress of your journey.
Remember, motivation gets you started; habit keeps you going! As you become consistent with applying the products in your skincare routine, you should start to notice a difference in your skin's appearance and texture.
Continue to document your skincare journey— you'll be amazed at the results and will want to tell the world about it! Share your skincare journey with us!
Bonus tip: Ever get watery eyes throughout the day? Wonder why eye products aren't really working for you since you still see dark circles or the crow's feet look the same as they did two weeks ago? If so, you may be applying your eye product incorrectly.
Picture this: the skin on your body is like drafting paper. You can wrinkle it easily but it's pretty durable. The skin on your face is a bit more fragile, like construction paper. The skin around your eyes (which, btw is one of the first places you show signs of aging) is much like tissue paper— extremely delicate.
When applying your eye product, remember all you need is the size of a grain of rice. Gently tap and glide the applicator on your orbital bone, all the way up the side of your temple and, if you please, above your brow bone.
This allows the product to treat the undereye area of concern. While you want to tap and slide to the corners of your eye (where crow's feet develop), be careful not to get too close. This is what can give you those teary eyes throughout the day that you may have been blaming on allergies!)
Ready to check out the Celletoi Skincare Line? Get started on a luxe journey today!