4 Hot Products for a Natural Energy Boost
Feeling the midday slump or need a pre-workout energy boost? Here are some perfect ways to get your energy on with these hot products!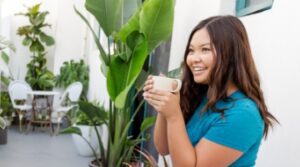 Energy from Isagenix Coffee
There's a rumor flying around that there are people who can start their day without coffee. (Who are they? They deserve a medal.) For the rest of us, coffee is a cup of hope in a world full of chaos and the only way to start your morning and improve your day.
Isagenix Coffee is pure, fresh, and infused with green tea extracts, coconut oil, and trace essential minerals. All the good stuff, none of the bad, so you can be sure you're brewing a great-tasting, quality cup of coffee each morning to give you energy all day long.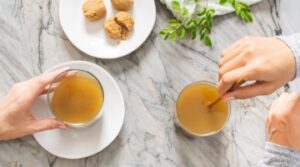 Elevate your mood and boost your energy levels with XM+. This drink mix combines the goodness of nature's own Moringa oleifera with the natural energy of green tea extract, ginseng, and natural caffeine. This popular product has less than one gram of caffeine per serving so you can consume it daily to add a little pep in your step.*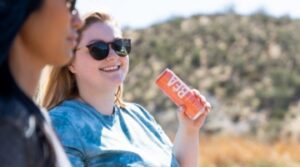 BĒA™ Sparkling Energy Drink
What you need: something (besides your alarm) to get you up a little earlier and stay energized a little longer. What you want: something that tastes refreshing and maybe a bit special, something you could see being served with a tiny umbrella while you lounge on the beach. With BĒA, you get both.
BĒA is made with nutrients from raw fruits and veggies, so you can feel good about every sip. And the energy comes from green tea and less than 1 gram of sugar. At only 10 calories, BĒA makes it easy to love. It's picking a flavor that's hard! Available in Mango Mimosa and Citrus Sunshine.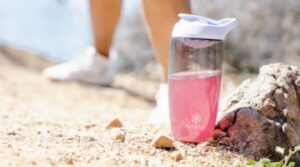 This is nature's workout boost with 100 milligrams of naturally sourced caffeine from green tea, similar to the amount of caffeine from a cup of coffee.
AMPED Nitro helps you break through to new heights with each workout (or for the next time you need to clean your house). The homestretch. The final kick. The last hurdle. Clear heads can't lose. From professional athletes to business leaders, high achievers are turning to the clarity and focus of taurine and caffeine to help them be at their best. You get both in perfect balance with AMPED Nitro.*
* This statement has not been evaluated by the Food and Drug Administration. This product is not intended to diagnose, treat, cure, or prevent any disease.