It's day 10,987 of quarantine, it's summertime, and the kids have watched all the shows on Netflix. If you're in need of a way to shake things up, then we've got a super delish idea for you: Celebrate National Ice Cream Sandwich Day with a Nature Oat Bakes™ ice cream sandwich.
Kick off your shoes, run through the sprinklers, and enjoy this delicious, nutritious sweet spin on an ice cream classic. Because The Art of Wellbeing™ means taking care of our kids' health, too. And besides, ice cream in the summertime is always a good idea.
Nature Oat Bakes IsaCream Sandwiches
This combination of creamy vanilla IsaCream and the homemade-tasting Nature Oat Bakes has homestyle goodness in every bite. This is a fun treat to make with the whole family!
Calories: 350 calories per sandwich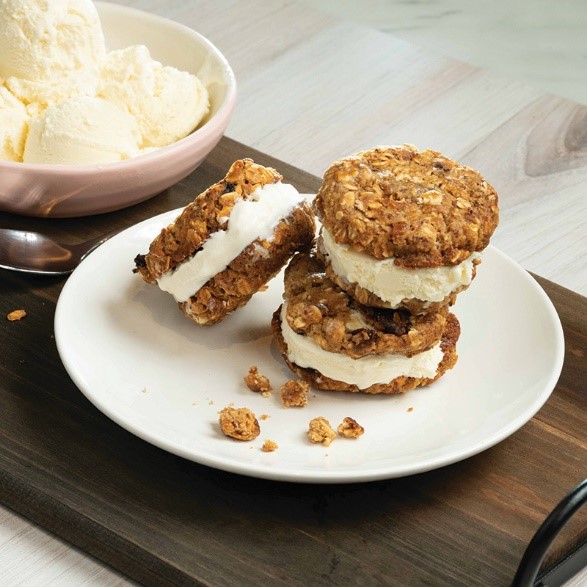 Prep Time:
IsaCream: 1-2 hours
Active time: 10 minutes
Ingredients
For IsaCream:
2 frozen bananas
1 scoop IsaPro® Plant-Based Protein
¼ cup unsweetened almond milk (or milk of choice)
For sandwich:
Instructions
Blend all ingredients for the IsaCream together and freeze in a sealed container for 1-2 hours.
Once the IsaCream is ready, put 1 scoop between 2 Nature Oat Bakes. Enjoy!