Spring is here, and not a moment too soon! As we move into the warmer months of 2021, hot new lifestyle trends are beginning to emerge. Unsurprisingly, many of these trends are a response to the challenges we all faced in 2020. They truly speak to the resolve and innovation we were able to achieve amid the adversity of this past year. 
These new trends also indicate our collective desire for a brighter future and better health and wellbeing. We are seeing more and more people dedicated to making their health a priority. It's clear that better mental, physical, planetary, educational, and professional health will influence not only this year but also the years to come.  
So, let's explore six healthy lifestyle trends we're going to see in 2021! 
1.
Consumer Interest in Sustainability and Transparency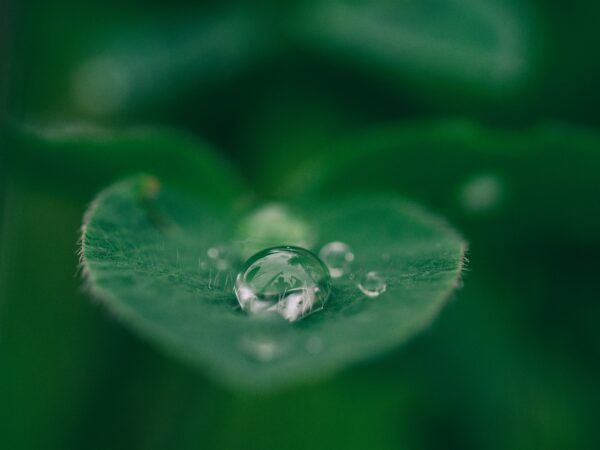 Few things are as encouraging as a societal shift toward creating a cleaner and safer planet for the future. And that's exactly what's happening! 
A considerable part of this shift involves dietary changes. How we produce and consume food and water has a massive impact on the health of our planet.  
Choosing plant-based foods and alternative protein sources can help ease the impact food production has on the Earth. This dietary shift results in a lower reliance on meat and utilizes highly available natural resources like land and water. So, just by loving plant-based foods, you're helping create a greener and healthier planet!  
Isagenix has a TON of plant-based products that are delicious, full of nutrients, and eco-conscious! Check out our Plant-Based Whole Blend IsaLean® Shakes and Plant-Based IsaLean Bars for superfood meal replacement options or our Harvest Thins™ for healthy, plant–powered snacks! 
Our
 Sustainability Efforts
We're also seeing a trend of large companies making significant eco-friendly commitments. At Isagenix, we're proud of the commitments that we've made toward a greener tomorrow. We're committed to choosing environmentally friendly packaging for our products and integrating sustainable materials and ethical ingredient sourcing into the products we are so happy to provide. 
You can learn more about our eco-friendly efforts in this recent article in Green Living magazine!
2. Holistic
 Health and Wellness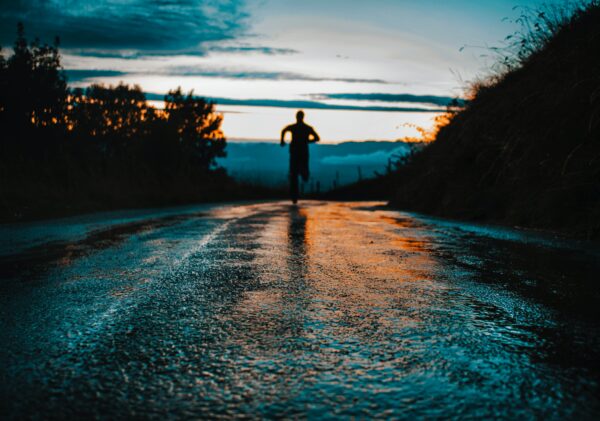 Taking a holistic approach to health isn't necessarily a new trend, but it is evolving with new ideas, products, and practices. For example, more people are using food for better physical and mental health. Holistic nutrition is all about eating healthy food in its natural state — whole foods — for optimal health and wellbeing.  
We're also seeing a general movement toward nurturing ourselves. People are becoming more and more aware of their health and what they can do at home to support their overall wellness. That means deeper self-care, more focus on wellness, at-home fitness, and investing in health and wellness products. 
Many people are also taking a more holistic approach to exercise as a piece of a larger wellness goal rather than simply a way to lose weight or gain strength. This technique aims to balance exercise with restorative activities like sleep and meditation. 
3. 
Co
llagen
 Products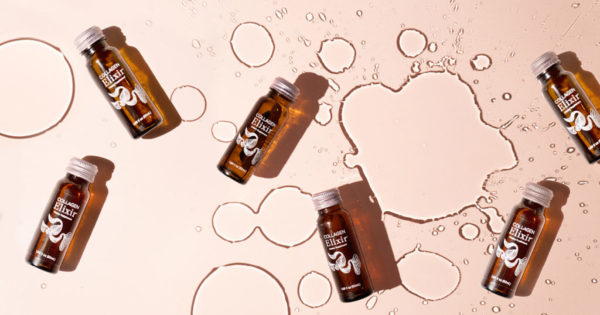 There has also been a rise in the popularity of collagen being used as a nutritional supplement and ingredient in shampoos and body lotions.  
Collagen is the most abundant protein in your body, accounting for about one-third of its protein composition. It's one of the primary building blocks of bones, skin, muscles, tendons, and ligaments. 
Our own Collagen Bone Broth offers collagen peptides, vitamin C, tri-amino acid complex, and natural antioxidants to enhance collagen production and boost immune health.* 
We've also recently released Collagen Elixir™, an innovative blend of marine collagen peptides and powerful botanicals that indulges your skin with both beauty and nourishment from the inside out. Plus, it's made using sustainable packaging and ethical marine sourcing! How on trend! 
4
. 
Nutritious 
Treats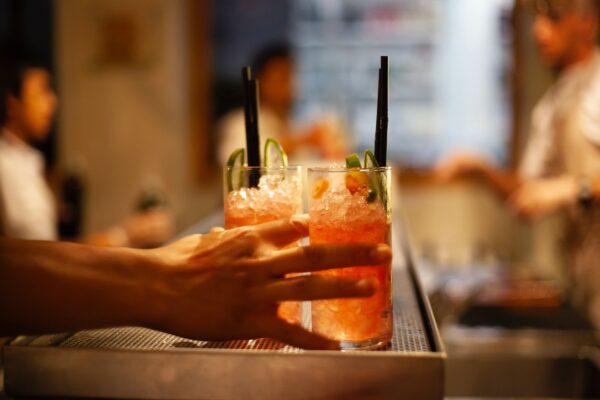 The best–tasting and most satisfying stuff has to be super unhealthy, right? Well, maybe not.  
One new trend that will undoubtedly make people very happy is a rise in better–tasting health foods and safer, cleaner alternatives to certain "vices." More nutritious options can still offer the flavor and appeal of your favorite "cheat day" splurges without the guilt. What a time to be alive! 
Looking for a place to start? How about the bar? Mocktails, also known as virgin drinks, are now moving far beyond Shirley Temples. These alcohol-free drinks offer the same luxe appeal of cocktails, blending delicious and healthier ingredients, just without the booze. And they're attracting the health-conscious crowd as a growing number of people are tuning in to their physical and mental health and cutting back on calories and potential headaches the following day.  
Remember those old commercials that claimed cereal was healthy and delicious? That was a stretch back then, but maybe not so much anymore. It's becoming more common to see out-of-the-box flavors and products available in the health food marketplace.  
For example, while we used to be limited to standard vanilla and chocolate, protein shakes and bars are now available in fun and delicious new flavors. You've probably seen options like acai smoothie dessert bowls, raw salted caramel apple nachos, or carrot cookie bites on dessert menus.  
Oh, by the way: Did you know Isagenix is now offering limited-edition flavors of some of our hottest products? Our Whole Blend IsaLean Shakes and Whole Blend IsaLean Bars, both available in plant-based options, now come in to-die-for flavors like Cookies and Cream, Birthday Cake Flavor, Carmel Brulée Flavor, Banana Cream, and Chocolate Indulgence. 
5
. 
Time 
in
 the Great Outdoors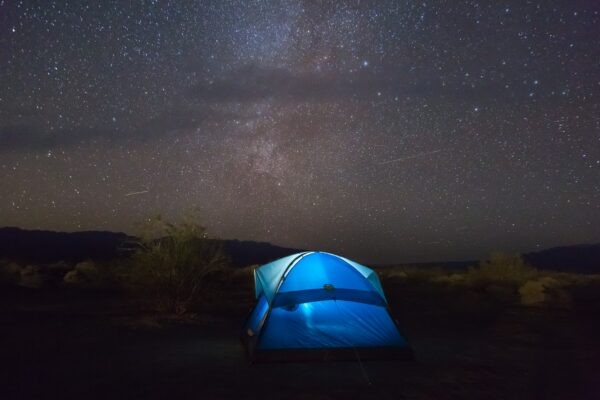 Warmer weather and cabin fever are reminding people how great it is to get outside and enjoy nature!  
One specific part of this trend is an increase in visits to U.S. national parks and forests. According to National Park Service data, Yellowstone National Park saw a 21% increase in visits in September 2020 compared to 2019. Park visitor numbers across the country are expected to continue to rise this year as Americans flock to wide–open spaces to explore the treasures of the country.  
Interest in nature fits right in with the trend of people wanting to live healthier lives — healthy lands inspire healthy minds and healthy bodies. And it's a trend that's likely to accelerate as we move into our semi-quarantined lifestyles. 
It wasn't just the forest that saw an increase in popularity. An article in Quartz says, "Every destination Google is tracking, from retail to office to restaurants, has seen a moderate to severe drop except one: parks, a category including everything from public beaches, dog parks, and marinas to national parks."  
Hopefully, this trend will help us see the importance of protecting, revitalizing, expanding, and investing in the great outdoors and our local communities.   
6
. 
At
–
Home Fitness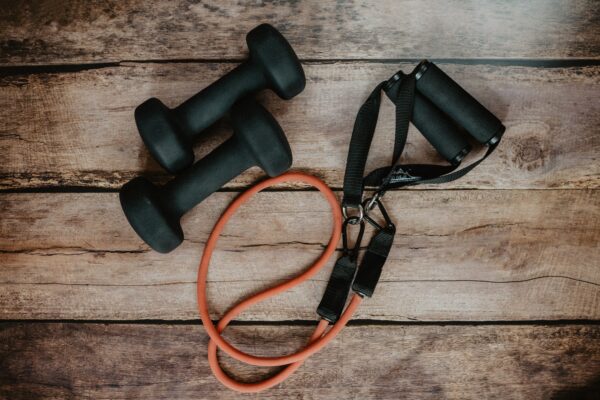 Another recent trend is people moving their workouts inside their homes. Investing in home gym equipment like stationary bikes, jump–ropes, yoga mats, and dumbbells has become popular over the past year.  
Though using a home gym works for some people, many don't have enough space or the budget for exercise equipment. But it's entirely possible to get a good workout without spending a penny. Going forward, expect to see more people utilizing free videos and exercise apps to guide them through workouts. Many of these exercises require minimal equipment or use your body weight for resistance.
While the safety and convenience of working out at home is clearly an incentive, staying motivated still presents a significant challenge. Many people find that attending spin classes, group yoga, or team sports is extremely helpful in committing to exercise.  
Wouldn't it be great if there were an online way to recreate the motivational aspects of group exercise? I'm glad you asked! There sure is! 
Meet the IsaBody Challenge®, a total-body transformation program for Isagenix Customers designed to provide the community and accountability you need to empower your healthy change. The IsaBody Challenge utilizes the IsaLife™ app to help you stay on track with a convenient nutrition and fitness tracker and personal coach. 
Overall, it's clear that we're trending toward healthier lifestyles. We're working on the aspects of our lives that will help us live better, and it's incredible to see. It doesn't look like this enthusiasm is going to disappear anytime soon, so look forward to the year ahead — it's shaping up to be a great one! 
*This statement has not been evaluated by the Food and Drug Administration. This product is not intended to diagnose, treat, cure, or prevent any disease.