Why #DadBod Means More Than What You Think
Since its rise to popularity in 2015, a dad bod has been described as a male physique that is relatively slim but not lean or toned. You know, a man who likes to work out but who also likes to eat pizza. A man who has abs but protects them with a layer of softness.
The idea behind this term is endearing and funny, and it's easy to see how #DadBod started trending. But, these descriptions are not accurate. Why? Because the dad bod is far from just physical appearance — it's the body a father uses to take care of his family's whole world! With a responsibility like that, a father's dad bod goes through many healthy changes, from gaining sympathy weight to firming up his muscles to act as a jungle gym for the kids.
This Father's Day, it's time to redefine what #DadBod means and focus on keeping it healthy so Dad can always be there for his kids.
How To Keep Your Dad Bod Strong
Involve your kids in the activities dads do best.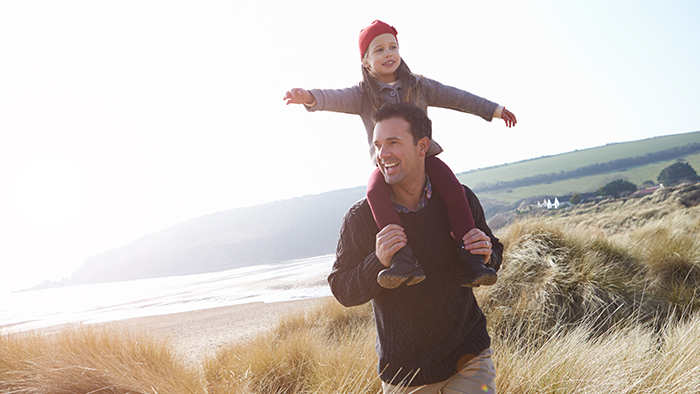 When it comes to parenting, most moms and dads can agree that there are some things Mom does best, and some things Dad does best. Luckily, Dad can get in some exercise in those areas that fit his domain. I'm talking shoulder rides, sports, tag, hide-and-seek, hiking, camping, and fishing.
You already love doing these things with your kids, and they can be a great source of exercise. So, whenever you can, be sure to get plenty of these activities on the agenda.
Fuel your bod the way you want your kids to fuel theirs.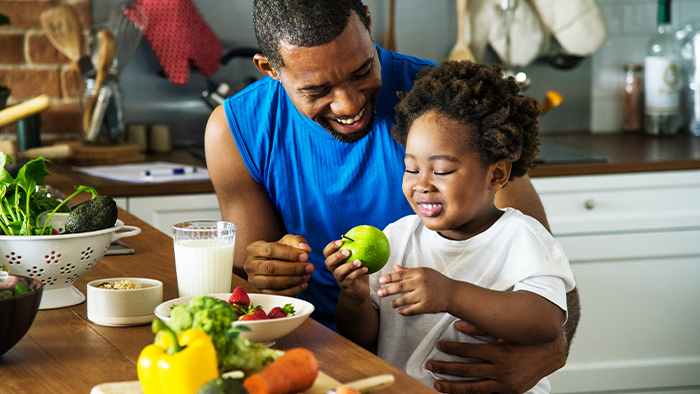 Dads know a trip to the fast-food drive-thru for breakfast sandwiches and hash browns is not the best way to start the day off strong. As a dad, you should follow your own advice because keeping your #DadBod fit and healthy starts in the kitchen.
Isagenix makes it easy with the products you need to design your own healthy lifestyle, no matter your goals!
Take the 'chill' approach to life like only dads can.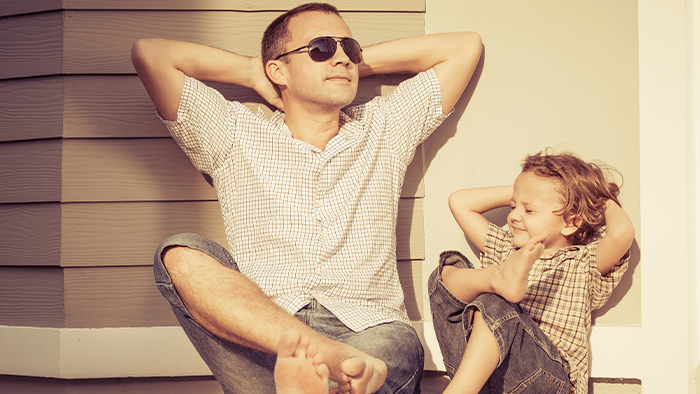 Stress can lead to weight gain, poor sleep, and sickness, none of which are helpful for maintaining a healthy physique. But this is good news! It means you have an excuse to relax and unwind (in front of the TV, perhaps?).
In all seriousness, taking time to de-stress is an important part of being the dad you want to be for your kids. Be sure to figure out what helps you chill so you can stress less and spend more time thinking about what matters.