Update: Officially Sold Out in Canada
One of our seasonal favorites, Piña Colada IsaLean™ Shake, is back for a limited time only! Whether you're working on slimming down for summer or just focusing on a healthier lifestyle, this 240-calorie meal replacement shake serves up a mouthwatering blend of pineapple and coconut that will have you dreaming of your next beach vacation.
Stay cool this summer and order this tropical treat today while supplies last!* If you haven't already done so, download the IsaLife™ app to make ordering your favorite products quick and easy.
Keep reading for more ways you can get creative with your Piña Colada shakes and other refreshing beverages this summer.
Dress Up Your Piña Colada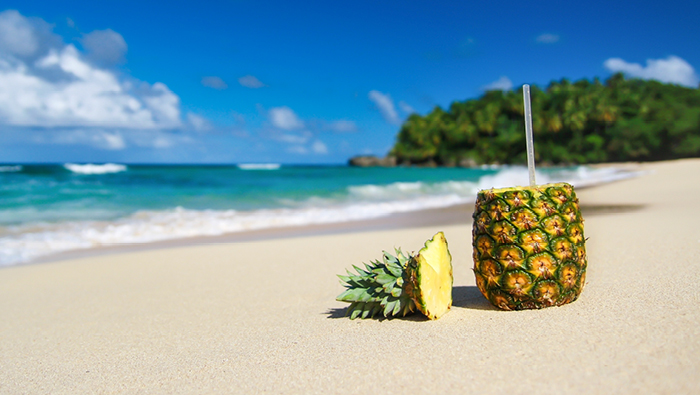 Summer is worth celebrating! Add Piña Colada shakes to your summer party menu for an easy, nutritious, invigorating meal alternative. Get your shake party-ready with a few simple tricks!
Hollow out pineapples, and use them as shake cups for a cute, convenient, beachside treat.
Add a wedge of fresh pineapple to the rim of your glass.
Top it off with a bright drink umbrella to make onlookers drool!
Try the Crazy for Coconuts Shake Recipe!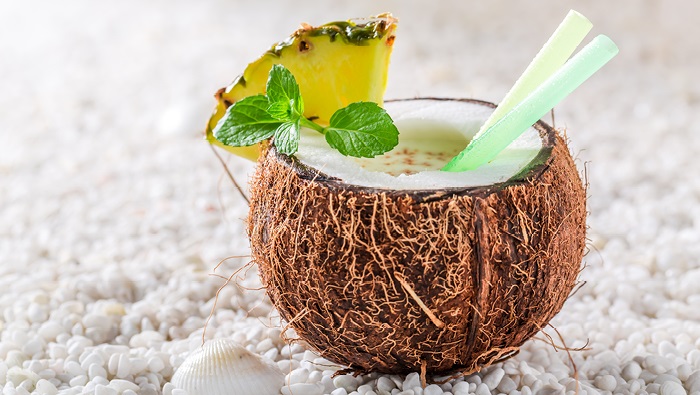 2 scoops Piña Colada IsaLean Shake
1 tbsp unsweetened shredded coconut
½ banana
½ lime, juiced
8 oz water
Desired amount of Ice
Directions: Blend and ENJOY!
Stay Cool All Summer With More Refreshing Treats Like These
To help supplement your body's intake of phytonutrients and vitamins and minerals, try our Green Mango Tropical Shake!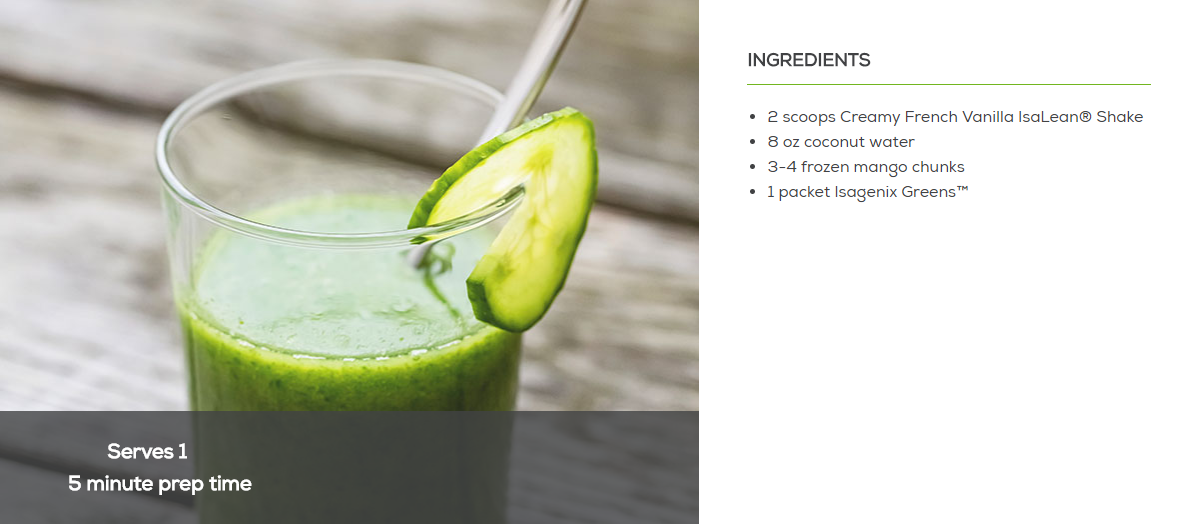 Need a refreshing energy boost on a simmering summer day? Try our crisp Citrus Cooler infused with our e+™ energy shot!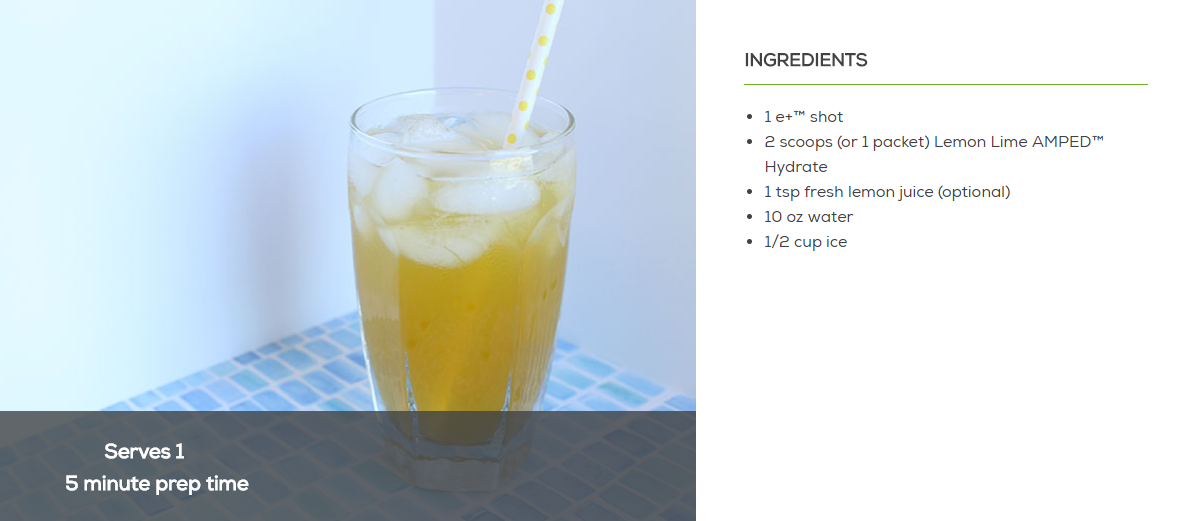 Have fun slimming down for summer with these refreshing treats! If you want to know more about the Piña Colada IsaLean Shake, click here.
*To allow as many Customers as possible the opportunity to enjoy Piña Colada IsaLean Shake, there is a maximum of 20 canisters per order.