Watch out, reality tv dance shows — Isagenix has its very own star dancer! In honor of National Dance Day, Carianne Jensen, an Isagenix Manager and former professional cheerleader, tells us what got her on her toes and kept her there.
"My mom put me in ballet when I was 4, and from then on, I never wanted to get off the stage. I wanted to live in my tutu costume!"
And she basically did. Carianne's been dancing for nearly 25 years. Besides being an outlet for her to express herself, she says dancing is a fun way to stay active and fit.
Turning her dreams into reality
Carianne had always envisioned becoming a professional cheerleader. When she was 20, she found out her local pro football team was having tryouts in two weeks. She summoned the courage to go for it. With little time to talk herself out of it, she would soon successfully complete the first round of auditions.
Each round she made it through gave her the extra confidence she needed to believe in herself. Her dreams came true when she became one of the 32 girls to make the squad. Cheering at the big game her rookie year was the cherry on top.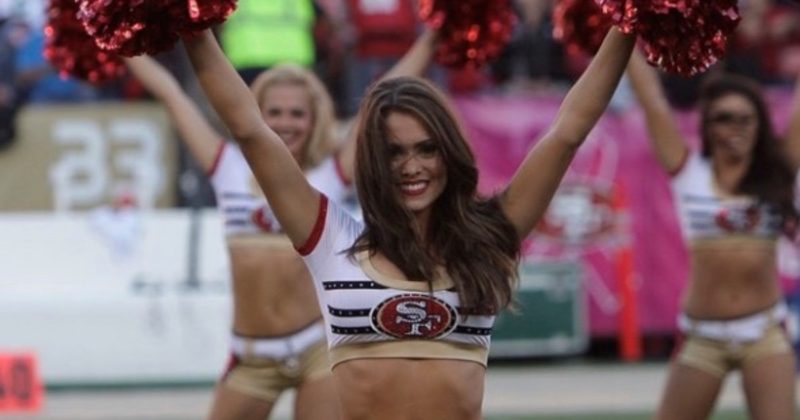 What she loved most about being a professional cheerleader was pumping up the crowd during a football game.
"It's unlike anything else. Your teammates are there by your side. They become your family, and that bond lasts a lifetime. I love the energy. I love the priceless moments. I love the connection."
Inspiring others through dance
Even though she's no longer affiliated with a team, Carianne still enjoys dancing whenever she can fit it into her schedule. In fact, quarantined life has made her one to watch on TikTok. She and Isagenix teammate Glory Salas have become quite the dazzling dancing duo while sporting their go-to drink of choice, BĒA™ Sparkling Energy Drink.
Carianne offers lessons to young girls with hopes to instill the same values, hardworking mentality, and passion her first dance teacher, Taryn, did for her.
"Dance impacted my life in such a positive way, so I want to create that experience for girls who have the same dream. Taryn's talent and inspiration fueled me to pursue my dream, and now I want to teach others to do the same."