When it comes to healthy living, the internet is saturated with diets, workouts, and the next new study, but if anything, it only makes tackling your health and wellness journey harder. How can you find success if you don't know where to start or what you should believe?
To get the real answers, I asked fitness expert and Team Isagenix ambassador Kayla Johnson for her best tips on living a healthier lifestyle, and her answers are delightfully down to earth. Here's what she said:
Goal Setting? Take the Pressure Off.
"The more I learn, the more I realize the brain sometimes works in opposite ways," said Kayla. "If we obsess on thoughts like, 'I need to lose weight' or 'I should eliminate dessert,' it can make it harder to reach your goals."
Throw the feeling of needing to be perfect out the door. With whatever you're trying to accomplish, make it a balanced lifestyle change that allows for mistakes. Remember to forgive yourself and move on. Reaching a goal is about getting better over time, not just in the immediate weeks or months.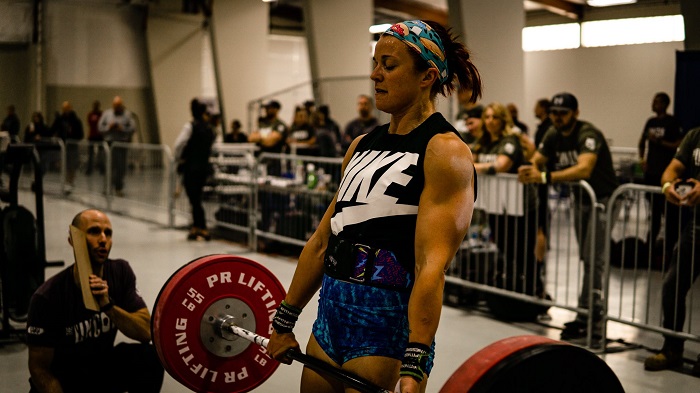 Nutrition? Healthy Living Means Being More Aware.
Kayla acknowledges that even for her, it's easy to finish off the kids' lunches or pop in a handful of chocolate chips after dinner, but little things add up over the whole day. Try to be aware of what you're consuming.
"I may be going against the grain, but I'm not a fan of food logging every single day," Kayla said. "Food logging can be a great way to check in with yourself every once in a while, but to me, logging every day brings about a good versus bad mentality. The instant I see calories in the red zone (when I've eaten over my allotted amount for the day), I chalk the whole day up as a bad day and end up eating whatever I want, because the day is already 'ruined.'"
Instead of food logging and counting calories, try focusing on how you feel, minding the quality of food you're eating, and forming a healthier relationship with food.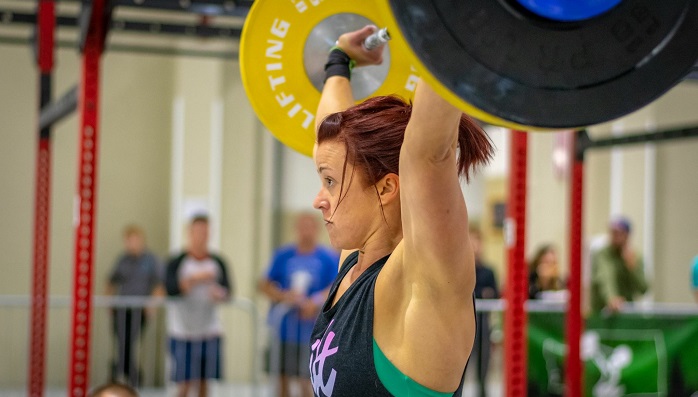 Exercising? Take Baby Steps.
Commit to the long-term process of healthy living and changing your body in a positive way. If you want to strength train, begin with two days a week, and make sure you're getting the proper nutrition, sleep, and hydration. Cardiovascular exercise is important as well, but too much can trigger your cortisol levels, which may lead to sugar cravings. Kayla recommends starting with no more than 20 minutes of cardio twice a week and then building toward high-intensity interval training (HIIT) that will boost metabolism without increasing those stressors.
"I'm a big fan of being efficient in your workouts instead of adding more," said Kayla. "Make a circuit out of your training so you're not resting for long periods of time between sets. You can get in a great workout in just 10-15 minutes if you consistently move from one exercise, to the next, to the next."
Meet Kayla and Why Healthy Living is So Important To Her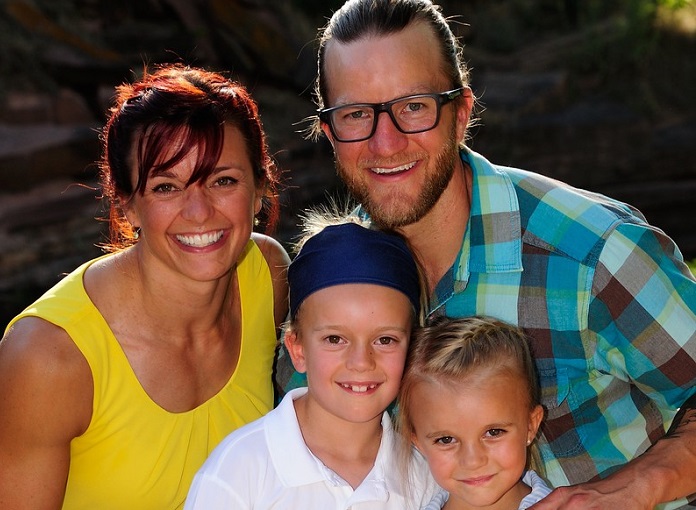 Kayla is a top 200 CrossFit competitor, recently finishing No. 176 in the CrossFit Open 2019, among more than 27,000 women worldwide, ages 35-39. Since joining Isagenix in 2012 and growing her business, she stepped away from personal training to focus on Isagenix full time. She has been a Team Isagenix ambassador for two years now and loves every aspect of the Isagenix community.
"It's a huge honor to be asked to represent the hundreds of athletes in this company," said Kayla. "We all come from different sports and backgrounds, but we have one common goal. We all want to build residual income sharing amazing products to help others commit to healthy living. I'm part of an entire community of friends who are driven, positive, inspiring, and fun!"