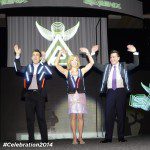 The last day to purchase tickets to 2014 "Strength in Momentum" Celebration is Sunday, August 3!
Continue reading →
"I have struggled with my weight for years. Even though I was doing the right things, eating well and exercising, I wasn't seeing results," admits 43-year-old Erin. "There were constant food cravings and I found myself overeating and overdrinking. So of course I was frustrated, exhausted and had very low energy." Learn how this IsaBody Finalist built her business, attended IsaDerby in three consecutive years and envisions a bright future empowering others.
Continue reading →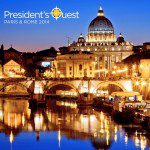 Only the top five, point-earning Associates will receive an exclusive invitation to join Co-Founders Jim and Kathy Coover on an extravagant eight-day European getaway. Here are the Final Top 40 Associates in the running!
Continue reading →