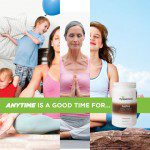 We can't keep a lid on this secret any longer. New IsaPro Chocolate is now available.
Continue reading →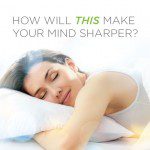 "The brain is the most powerful, most complex organ in the body," says Dr. Michael Colgan, an expert in sleep and brain health. "We need to take care of our brain as much as we take care of our teeth." Why not nourish your brain during the morning and before you sleep with the Brain and Sleep Support System? With three capsules of the Brain Boost & Renewal™ in the morning and one spray of Sleep Support & Renewal™ at night, you're on the path to a sharper brain. Read on to learn how sleep is an important factor in your brain's health, or listen to the "Science of Sleep" podcast to discover more.
Continue reading →
Angela was raised in a southern community where weight loss, exercise, and watching portions were not priorities. Food was celebrated and it was always at the center of any gathering, which made it hard for Angela to maintain healthy habits. When the South Carolina resident agreed to try Isagenix four years ago, little did she know she would make a lifestyle change for good.
Continue reading →