Don't Wash Your Face with Hand Soap! So, What Should You Use Instead?
Hand soap is a great way to keep your hands clean and prevent the spread of germs, but it's NOT face wash. Keep reading to learn more about what type of face wash to use. (Hint: this is perfect!)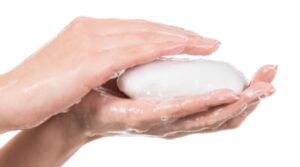 Why Hand Soap Makes for a Bad Face Wash
The Skin on Your Face is Fragile
Believe it or not, the skin on your face and neck is thinner than the skin on your hands or other areas of your body. Because of that, hand soap can be harsh and damaging to put on your face. Using hand soap can cause acne, wrinkles, dry patches, and even rashes! It's best to use a gentle face wash that is meant for your skin type.
Hand Soap Removes Moisture
Not only can hand soap cause damage to the skin on your face, but it can also remove moisture. This could cause your skin to dry out, sometimes even beyond what a moisturizer can help with! Hand soap also tends to leave a thin film or residue on top of your skin, which can make it harder for your skin to absorb moisturizers or serums you apply.
When it comes to properly cleansing your skin, a face wash is always best!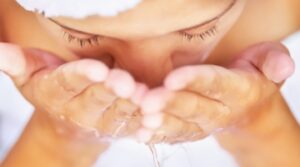 Discover Your Skin Type
The most important thing to remember when picking out a face wash is to make sure it works well for your skin type. Not sure what your skin type is? Follow this easy test:
Step 1: Wash your face as normal, but don't apply any moisturizer or serum afterwards.
Step 2: Allow your skin to dry and sit for an hour.
Step 3: Think about how your skin feels?
Feeling fine: You have a normal skin type.
Dry and Tight: You have dry skin.
Oily all Over: You have oily skin.
Oily only in certain spots: You have combination skin.
Now you can use this information to pick the right cleanser and products for you! Oily skin benefits from a cleanser that removes oil buildup. Dry skin benefits from a cleanser that is gentler and moisturizing. And no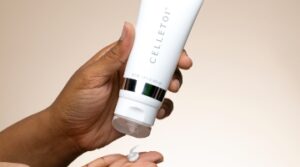 Which Cleanser to Pick?
If you're feeling overwhelmed, a good thing to keep in mind is that there are a lot of great cleansers out there that work for multiple skin types. The key is to look for a face wash that removes dirt and oil buildup but doesn't dry out your skin.
A great option for a gentle cleanser that works on multiple skin types is the Celletoi™ Moisture Balancing Cleanser. It gently removes dirt, makeup, and impurities from your skin without stripping your skin's natural moisture. It helps create a beautiful blank canvas for your other products to absorb into!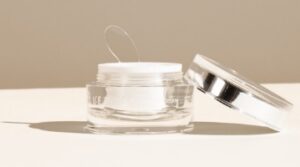 Don't Stop There…Body Lotion is NOT Face Moisturizer!
Remember, it's not just hand soap that you shouldn't wash your face with. Most products designed for your body are too rough for the sensitive skin on your face. Make sure to follow up your face wash with a quality serum and moisturizer to ensure that your skin stays hydrated, soft, smooth, bright, and glowing!
Our Celletoi™ Skincare Collections mix-and-match the products you need every day to create the perfect package for you! Check it out today and place an order to transform your skin into a work of art.