Summer is in full swing, and with that comes one of the season's most anticipated holidays: Fourth of July!
Celebrate our country's independence with this fun and festive recipe that is as tasty as it is colorful. Plus, follow us on Pinterest for even more recipe ideas.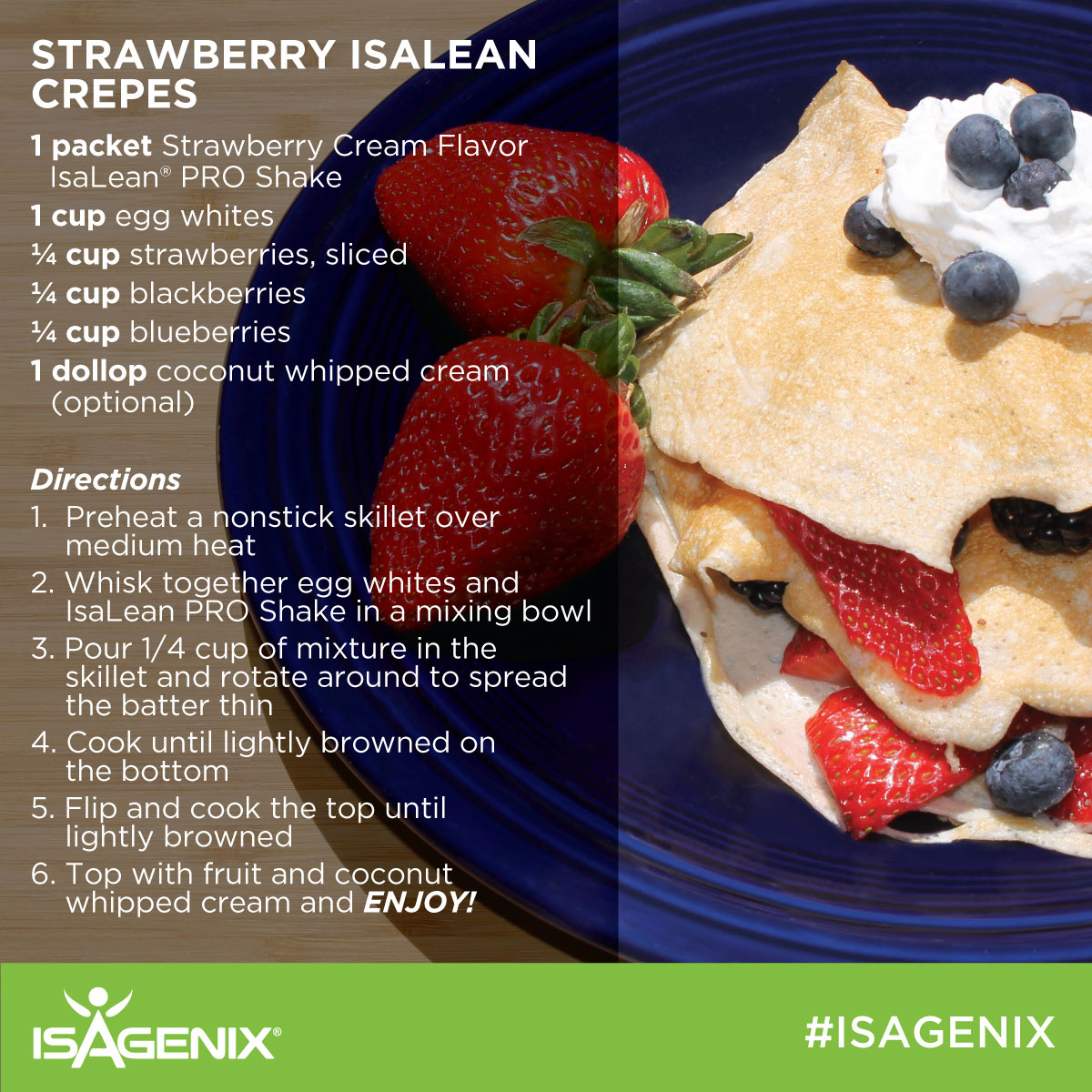 We'd Love to Hear From You!
Have you been getting creative in the kitchen with your Isagenix products? If so, we would love to feature you at IsaFYI.com or on our social media outlets. Simply email Recipes@IsagenixCorp.com to share your recipe and photos. We'll certainly credit your creativity, and we might even send you complimentary product as a thank-you.
Holiday Hours
In observance of the Fourth of July holiday, our U.S. office will be available via phone and through chat. Normal business hours for both Customer Care and Will Call will resume Wednesday, July 5.
Tuesday, July 4:
Telephone: 6 a.m.-2:30 p.m.
IsaChat: 8 a.m.-5 p.m.
Will Call: Closed
All United States couriers (FedEx, Spee-Dee, OnTrac, and United Delivery Service) will also observe the holiday on Tuesday, July 4. Deliveries resume on Wednesday, July 5.
Times displayed are Arizona local time. Arizona does not observe daylight saving time and will always remain as Mountain Standard Time (MST). During daylight saving time (mid-March through early November), Arizona is the same time as California [Pacific Daylight Time (PDT)].