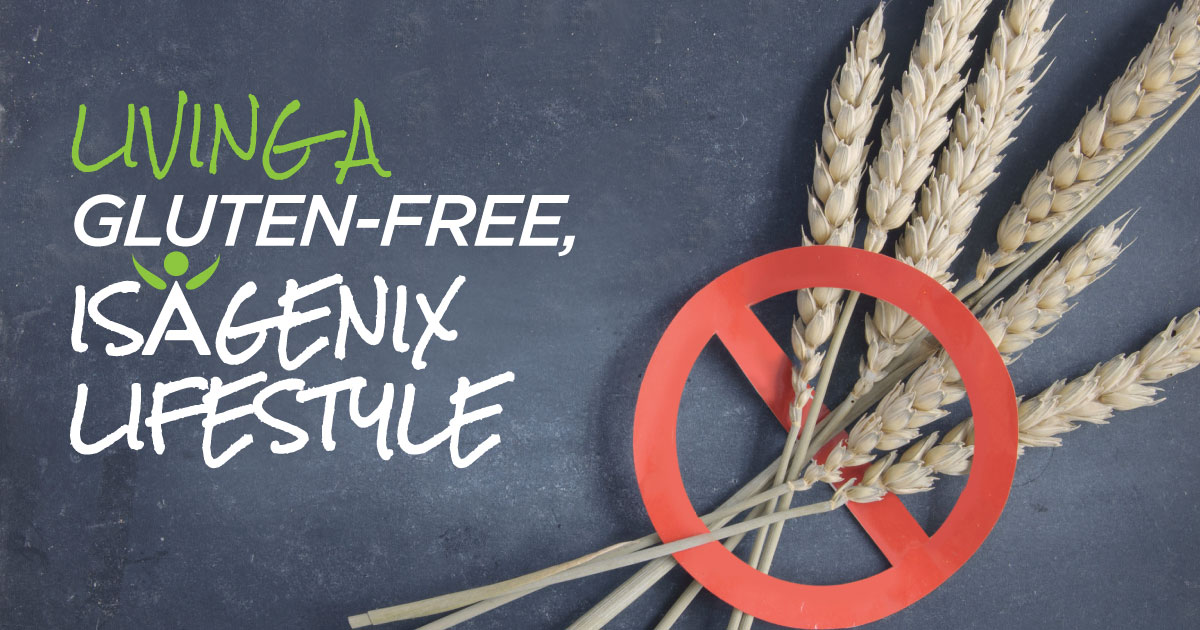 New to living a gluten-free lifestyle? You're not alone. In fact, more people are seeing the need to avoid gluten. But did you know gluten is not as scary as you may think?
Gluten is the name for the proteins found in grains like wheat, rye, and barley. Consider it the "glue" that holds those oh-so-good foods, like bread and pasta, together.
It's proven that some people have allergies to gluten. For those with sensitivities or intolerances, gluten can have an adverse affect on the body. More on that here. Before you go out and buy Isagenix products, you should know that one of our popular snacking options DOES contain gluten: Slim Cakes®.
Regardless of why you are choosing to drop gluten, Isagenix has several gluten-free options you can enjoy daily.
Here are a few of our most popular gluten-free products:
Best Product to Start Your Day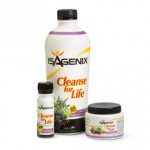 Natural Rich Berry Cleanse for Life® — This synergistic blend of natural cleansing herbs and botanicals gently rids the body of everyday impurities during Cleanse Days and is free of artificial flavors or colors. Cleanse for Life is available in three different sizes and is best when used as part of an Isagenix System.
Best Products for Meals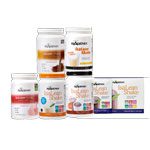 IsaLean® Shake — Each 240-calorie meal replacement shake contains 24 grams of high-quality protein, energy-fueling carbohydrates, and good fats to support healthy weight loss and lean muscle growth. Shakes are available in five great-tasting flavors; one specifically for those living a dairy-free lifestyle.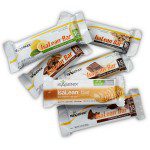 IsaLean® Bar —  Also formulated with 18 grams of the highest-quality undenatured whey protein, these great-tasting meal replacement bars are ideal for on-the-go lifestyles, especially during Shake Days. IsaLean Bars are available in six great flavors.*
Best Products for Snacks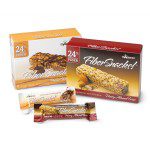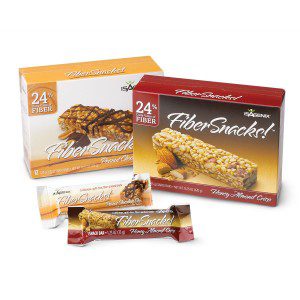 Fiber Snacks™ –  Packed with 24 percent of your daily recommended fiber (both soluble and insoluble), these appetite-curbing snacks are perfect to grab and go. Available in Peanut Chocolate Chew and Honey Almond Crisp.**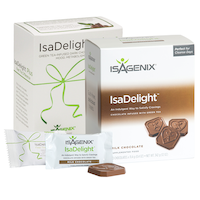 IsaDelight®  –  Chocolate lovers, eat your heart out. Each power-packed, green tea-infused, 60-calorie creamy chocolate square increases energy levels, combats hunger, and improves mood. Available in Milk Chocolate, Milk Chocolate With Sea Salt and Caramel Flavor, Dark Chocolate, and Dark Chocolate With Mint Flavor, these chocolates can help you power through Cleanse Days or provide a mid-day pick-me-up.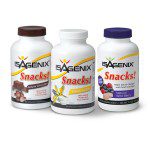 Isagenix Snacks™ —  Formulated with the perfect balance of taste and nutrition, these vanilla- or chocolate-flavored snacks provide a perfectly portioned everyday treat.
Best Products for Energy
Ionix® Supreme —  Available in liquid or power, this nutrient-rich herbal tonic was carefully formulated by Isagenix Founder and Master Formulator John W. Anderson. The performance-enhancing formulation is complete with vitamins, minerals, and plant-based Adaptogens from around the world and is a powerful asset for building endurance and improving overall personal performance.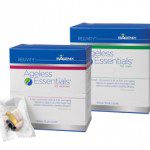 Ageless Essentials™ Daily Packs —  Each individually wrapped A.M./P.M. pack (for men or women) provides the daily recommended dose of vitamins, minerals, antioxidants, and special age-defying nutrients. The 30-day supply helps protect you from the effects of aging while providing total-body support.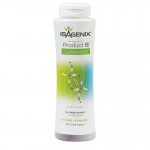 Product B® IsaGenesis® —  Living longer never felt better with this reformulated, powerful blend of complex botanicals and vitamins designed to offer superior telomere support for youthful aging.
Best Systems to Fit a Gluten-Free Lifestyle
Below is a list of all the systems and paks that are available to those living a gluten-free lifestyle.
Total Health and Longevity System™ 
30-Day Cleansing and Fat Burning System

9-Day Deep Cleansing and Fat Burning System

To learn more about how Isagenix products can fit in your lifestyle, take a look at our Allergen Table.
*Chocolate Decadence IsaLean Bars and Lemon Passion Crunch IsaLean Bars are manufactured in facilities that produce products that may contain wheat. 
**Fiber Snacks is manufactured in facilities that produce products that may contain wheat.