Pumpkins. Changing leaves. Sweater weather. These are some of my favorite fall things!
Fall is just around the corner (20 days to be exact), and if you're like me, you're counting down the days to embrace the healthy change that comes with a new season. Whether you're bundled up in jackets and scarves or still rocking your white jeans (gasp!), we put together a list of 15 ways to embrace the fall.
1. Satisfy Your Sweet Tooth With IsaLean Shake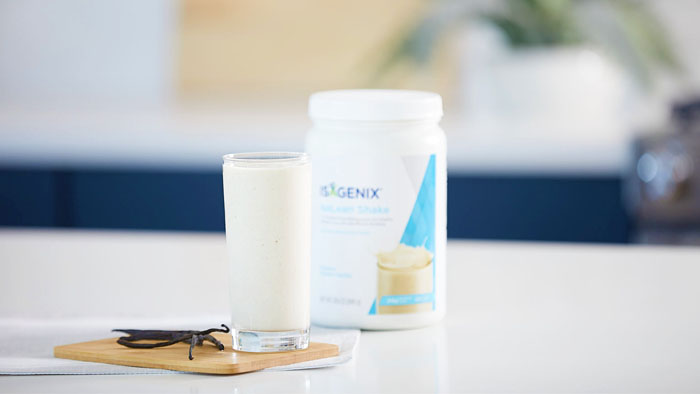 Enjoy a healthy and delicious meal that tastes more like a decadent treat. IsaLean® Shake is a nutritious, balanced meal replacement clinically tested to promote effective, healthy weight loss and lean muscle building.
2. Burn a Fall-Scented Candle
With so many seasonal scents like vanilla, cranberry, and cinnamon, a candle not only adds a yummy aroma to your home, but it can also complement fall decor. Or, diffuse Isagenix DefenseShield™ Essential Oil Blend throughout the day for your family.
3. Decorate a Pumpkin
Real or fake — it doesn't matter. Just get a pumpkin. Or if you're like me, get 10, and put them around your home for a fun, festive way to embrace the season!
4. Hang an Autumn Wreath
Wreaths are quickly becoming a popular trend, and I'm fully on board. You can easily make your own fall wreath with colorful leaves and beautiful bows.
5. Sip Hot Cider
If you live in cool weather, this is an easy one. But for those of us in warmer parts of the country, a hot cup of cider can instantly create fall in a cup, regardless of the temperature outside.
6. Visit a Farm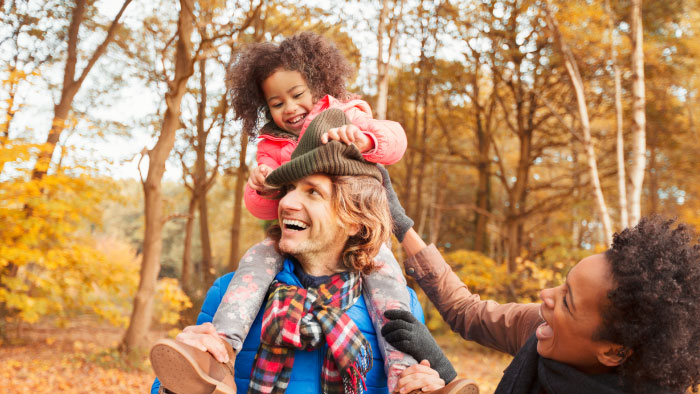 Fall is my absolute favorite time to take a trip up to the mountains and visit a local farm. Spend the day riding on hayrides, picking pumpkins, running through a corn maze, and having fun!
7. Curl Up With a Book
Is there anything better than spending a cloudy, cool day on the couch with a good book? As amazing as that sounds, it's rare in my house because … kids. But occasionally, the stars align, and I can steal a few moments to read.
8. Buy a Pair of Boots
Every. Single. Year. Just don't tell my husband.
9. Roast a Chicken
One of the easiest (and yummiest) meals you can make for your family is roasted chicken and vegetables. Fall brings all the comfort food and hearty vegetables like sweet potatoes, carrots, and butternut squash.
10. Explore the Outdoors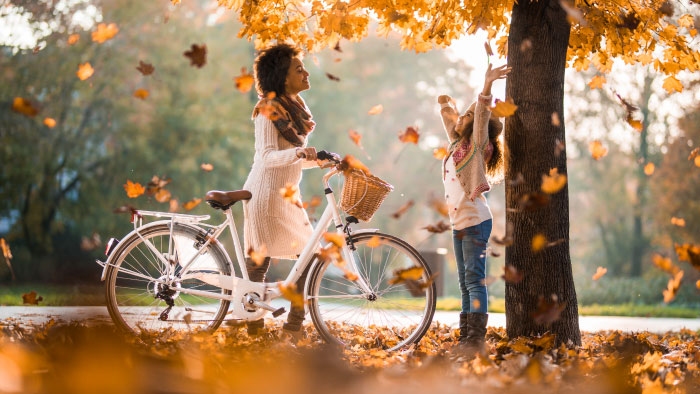 Take advantage of the crisp air by getting outside! Go on a hike, have a picnic at a park, or bike through a nearby trail to admire the changing colors of the leaves.
11. Plant Fall Bulbs
Now's the perfect time to plant fall bulbs to grow spring flowers. Opt for tulips, irises, daffodils, hyacinths, and lilies.
12. Get Organized
Find your leaf blowers, rakes, and garbage bags to prepare for the falling leaves. And depending on where you live, you might want to locate your shovels and ice picks because winter will be here before you know it!
13. Create That Autumn Glow
Darker, richer hair tones not only match your fall wardrobe but also give you a fresh new look.
14. Craft With Your Kids
At our house, Halloween comes early … as in August. Costumes are ordered, and we're already discussing how to make things spookier than last year. A fun fall craft will keep kids busy and look cute on display! And don't forget to offer a nutritious snack like IsaKids® Super Smoothie!
15. Fuel Up for Football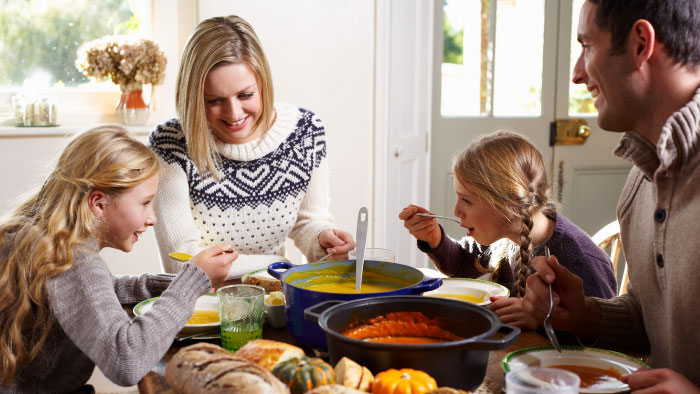 If you're hosting friends over to watch the game, you don't have to serve pizza, nachos, or wings. Instead, make a healthier version of your favorite chili recipe, or try this yummy IsaHarvest Snack Mix so you can focus on the game and not your waistline.
Most of all, don't forget to kick off fall with Salted Caramel IsaLean Shake before it's gone! Due to a limited supply, each Member can only order three canisters of this popular flavor. Happy (early) fall, y'all!