Happy National Hydration Day! This holiday is dedicated to spreading awareness about the importance of proper hydration and reminding people to stay on top of fluid intake, especially going into the hottest months of the year.
Why It's Important To Hydrate Your Body
Providing your body with the right amount of fluids plays an essential role in energy production, performance levels, and ultimately, how we feel. Generally speaking, healthy adults should drink a minimum of 2 liters of fluids per day.
Dehydration, if not treated timely, can impair physiological function and cause undue stress to the cardiovascular system and other various health problems.
In addition to fluid intake, electrolyte status also plays a key role in proper hydration. Continuously replenishing the body with essential minerals and electrolytes throughout the day is the most important step for enhanced energy and performance.
Ultimate Hydration With AMPED Hydrate
Here at Isagenix, it's hard to talk about hydration without mentioning one of our favorite beverages: AMPED™ Hydrate. This drink is designed to support daily hydration on Shake Days and Cleanse Days with 20 or fewer calories and 0 grams of sugar per serving.
AMPED Hydrate is naturally sweetened with stevia and features a superfruit electrolyte blend that includes ingredients like coconut water powder, mango, banana, and ginger root. With every sip, you replenish key essential electrolyte minerals lost through sweat.†
Here are a few of my favorite recipes to help you properly hydrate and replenish your electrolytes.
AMPED Hydrate Recipes
AMPED Hydrate IsaPops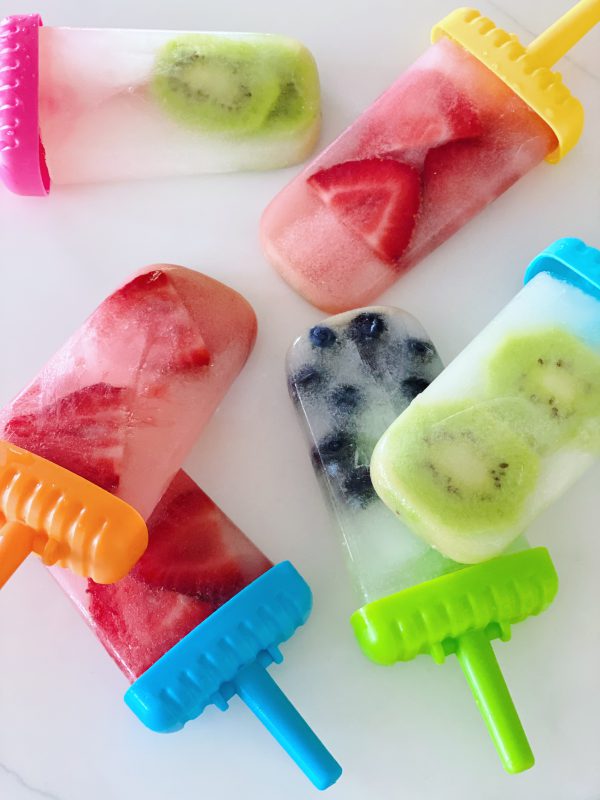 These popsicles taste like summer: light, refreshing, and hydrating. They're the perfect little treats for you and your family on a sunny day.
You can use any flavor of Hydrate and any fruit you like. I chose Coconut so I could see the fruit through it, making for an Insta-worthy treat!
What you'll need:
AMPED Hydrate
Reusable popsicle molds
Fruit of choice, sliced (optional)
What to do:
Make AMPED Hydrate according to the instructions in a glass or shaker cup.
If you're using fruit, add a couple of fruit slices to each reusable popsicle mold.
Fill the molds with Hydrate, leaving a little space at the top.
Freeze for at least 5 hours, then enjoy!
Frozen AMPED Hydrate Grapes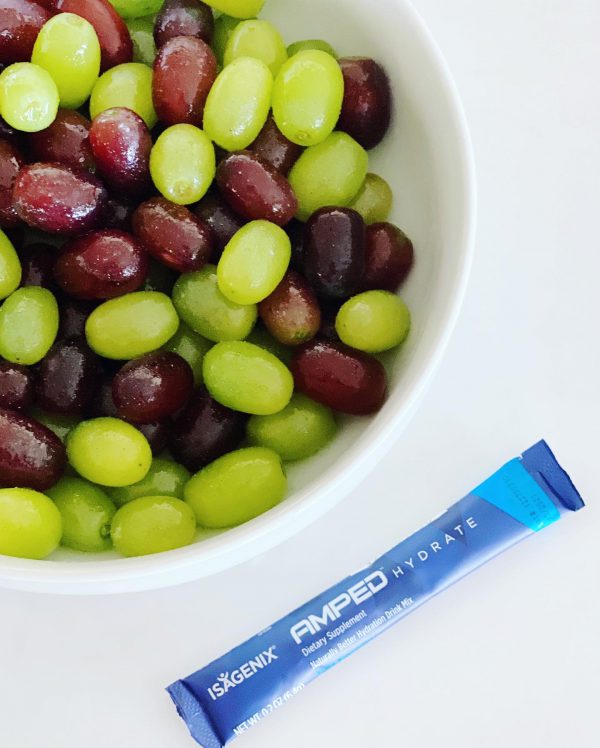 Fluids don't just come from beverages; they're also provided through the foods we eat. Fruits and vegetables are an especially rich source of fluids to help support daily hydration. This recipe puts an extra sweet spin on grapes, creating a treat that mimics your favorite sour candy!
Personally, I'm going to keep a bag of frozen AMPED Hydrate grapes in my freezer all summer long to satisfy my sweet tooth and add a little refreshment to my day.
What you'll need:
2 cups grapes, washed and destemmed
Airtight bag or container
Blue Raspberry AMPED Hydrate
What to do:
Add grapes to your airtight bag or container for easy mixing.
Add 1 serving of AMPED Hydrate.
Shake the container all around until Hydrate is mixed completely with the grapes.
Freeze for 1 ½ hours, then enjoy!
AMPED Hydrate Slushie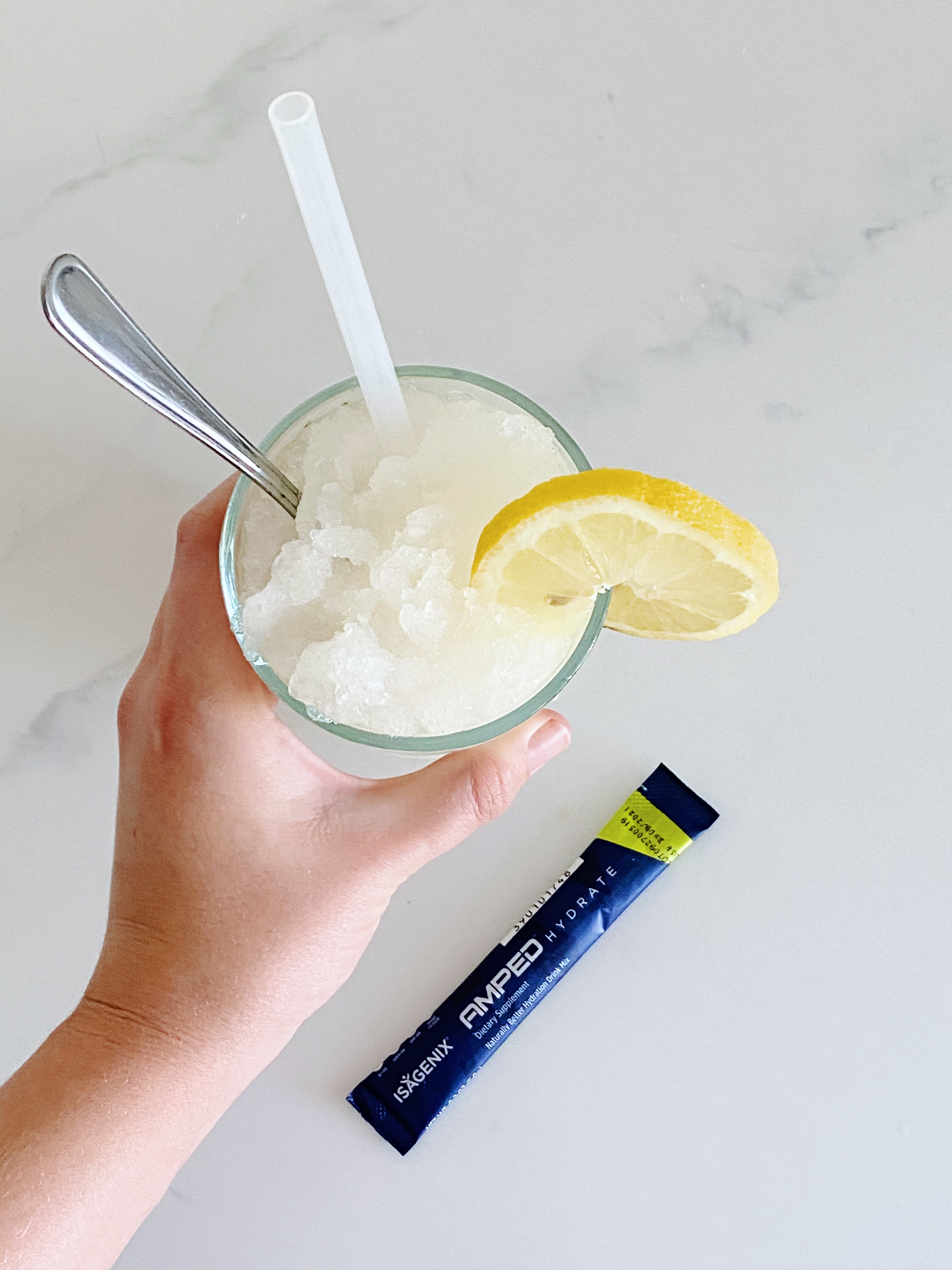 Instead of mixing AMPED Hydrate with water and ice as directed, throw it into your IsaBlender® Max, and turn it into a refreshing slushie. Unlike most slushie treats, each AMPED Hydrate Slushie is fewer than 20 calories and 0 grams of sugar. Now that's a treat anyone can feel good about enjoying with the entire family!
What you'll need:
AMPED Hydrate
Water
Ice
IsaBlender Max
What to do:
Fill your IsaBlender cup with 16 ounces of ice.
Cover the ice completely with water, and add in 1 serving of AMPED Hydrate.
Blend until completely mixed.
Pour the slushie into your favorite glass, and enjoy with either a straw or a spoon.
Other Ways Isagenix Supports Hydration
On top of your regular daily water consumption and the support of AMPED Hydrate, Isagenix provides many delicious beverages that make drinking your fluids taste good: AMPED Repair, Ionix® Supreme, Cleanse for Life®, Organic Greens, and Fruits, just to name a few! These are some of my favorite functional beverages that encourage me to drink more water throughout the day. Each of these different drinks can be mixed with 8 ounces of water and enjoyed for the added benefit of their nourishing ingredients.
Keep in mind, the foods you eat also provide water, and IsaLean® Shakes are no exception. With each shake you consume, you add to your fluid intake as well.
To say Isagenix makes water consumption easy and delicious is an understatement! Here is another recipe idea using one of my favorite products, Organic Greens.
Organic Greens Spa Water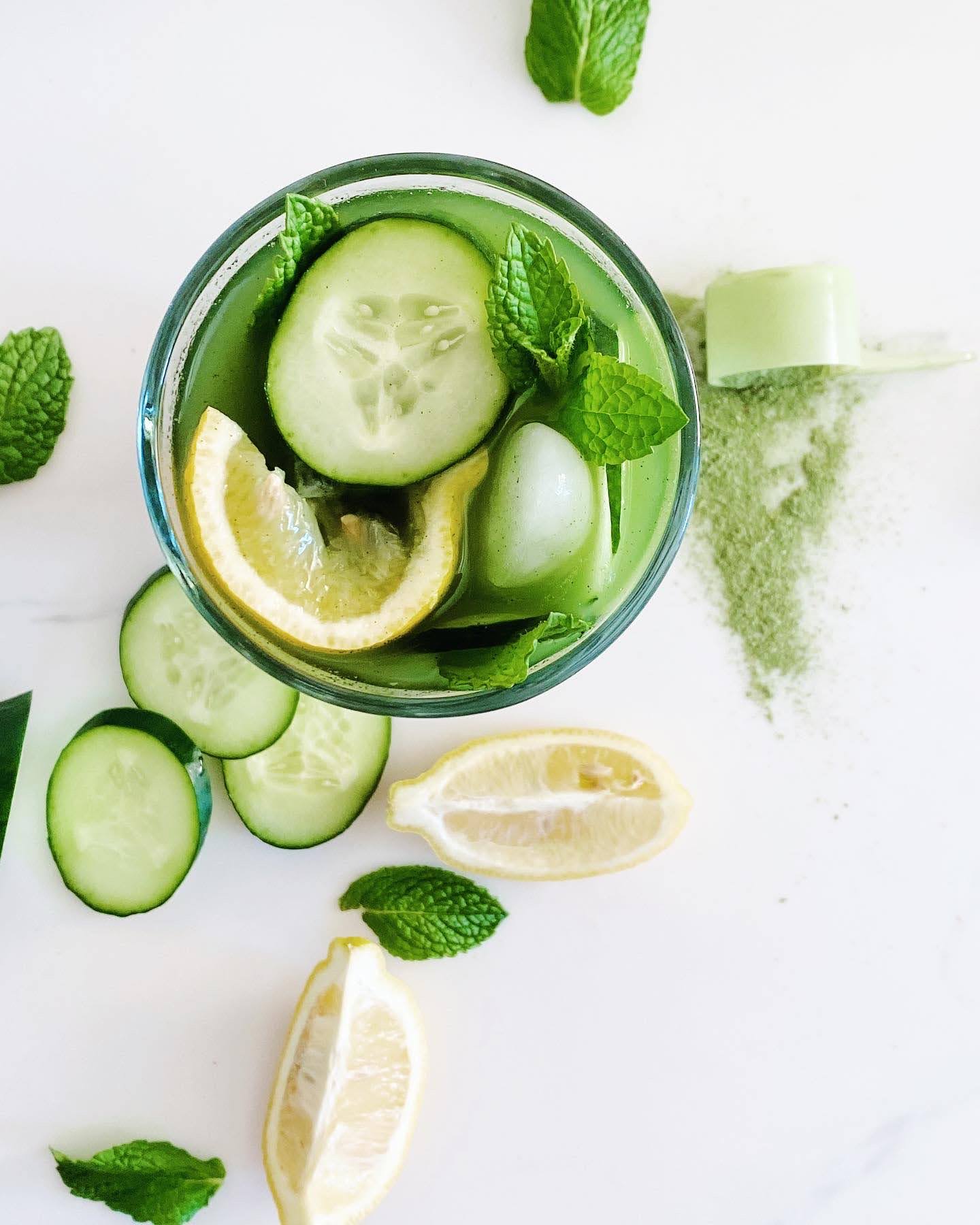 With each glass of spa water, you get two full servings of organic leafy green vegetables plus a wide variety of natural phytonutrients from the many organic ingredients packed inside Organic Greens. Capitalizing on the Cucumber Mint Flavor, this recipe adds a fancy twist to an Isagenix classic.
What you'll need:
Organic Greens
½ lemon
Sliced cucumber
4 fresh mint leaves
Water
Ice
What to do:
Make Organic Greens according to the instructions, mixing 1 serving into 8 ounces of water.
Mix completely until dissolved.
Add the lemon, cucumbers, and mint leaves, shaking or stirring to incorporate.
Serve over ice, and enjoy!
†This statement has not been evaluated by the Food and Drug Administration. This product is not intended to diagnose, treat, cure, or prevent any disease.