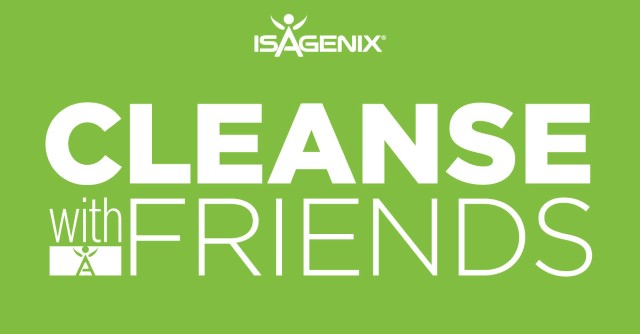 If you cleansed with us this past week on #CleanseDayWednesday, go ahead and give yourself a pat on the back, some double thumbs-up, or a fist pump if you're feeling especially proud (as you should)! Your commitment to ultimate health and wellness is abundantly clear, and we want to acknowledge you and your incredible efforts toward transforming your life and the Cleanse With Friends movement!
As you saw, our Instagram stories last week were full of encouragement, and we hope they inspired all of you to have your best Cleanse Day yet!
Takeaway Tokens This Week
Don't forget that we are on this journey with all of you. If you start to feel like you're headed toward a plateau, remember that all of us here at the corporate office are cleansing every week, too. We're in this together, so let's keep the chain of accountability unbreakably strong! Last week, we met with a few of our friends around the office, and each offered a few of their personal Cleanse Day tips to help you maintain your momentum! Here are some of our favorites:
Choose a busy day – By cleansing on a busy day that is packed with meetings, you won't have time to think about what you're not eating.
Enjoy an e+™ energy shot – These are a must-have on any Cleanse Day!
Isagenix Snacks™ and IsaDelight® chocolates – Don't forget your Isagenix Snacks and IsaDelight chocolates. They're all Cleanse Day-approved!
Exercising on Cleanse Days – Cleanse days are a great day to focus on flexibility and rest. Choose a relaxing, simplistic workout alternative for Cleanse Days.
Cleanse with Friends – It's a team affair! Find a Cleanse Day partner so that you have someone to hold you accountable.
Afternoon e+ – Have an e+ in the afternoon to help power through the remainder of the day. It's a great midday pick-me-up, and it's now available in two additional new flavors!
Stay hydrated – Make sure to stay hydrated every single day, not just on Cleanse Days!
Join us on the next #CleanseDayWednesday, and keep up with us on Facebook and Instagram each week.