As soon as the fall season finally arrives at Isagenix World Headquarters in Gilbert, there's one thing I always get excited for first: all the delicious fall foods I must eat before the season is over. But, it's not always easy making room for pumpkin-flavored everything amid all the other seasonal classics while keeping up with my health and wellness goals.
So, I'm going to take advantage of my kitchen where I can cook all my fall favorites at home the healthy way. To do this, I'll be relying on my new favorite Isagenix cookbook: "Simple Recipes, Real Results."
There are TONS of amazing recipes in this book, so I'll get you started with some I love. Here's a list of the recipes you absolutely must try this fall:
Apple Pie Shake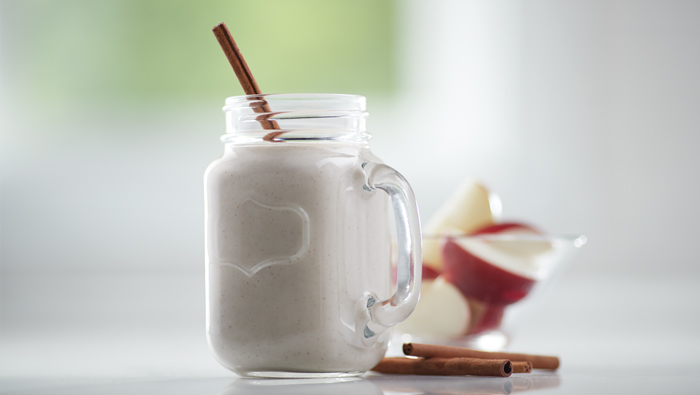 Unfortunately, just because it's fall doesn't mean we can live on apple pie and pumpkin spice lattes all season long (no matter how badly we want to). But, you can have an apple pie shake (Page 12) while still reaching your goals. With 25 grams of protein and fewer than 300 calories, this delectable shake will fulfill your cravings and help you start your day off right. Plus, it's acceptable to have this version of apple pie whenever you want, so I'm thinking I'll have one every single morning. Who's with me?!
Hint: Get your pumpkin fix with our Pumpkin Spice seasonal IsaLean® Shake!
Blueberry Oat Muffins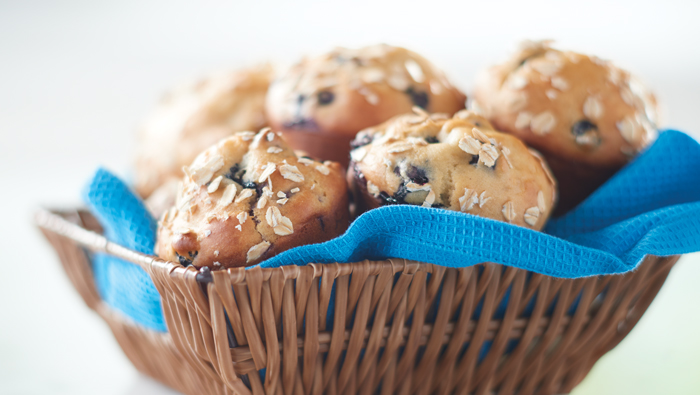 As temperatures start to decrease, my desire for warm cozy snacks increases, which means it's time to bake. This year, skip the cookies, and go for this quick, easy recipe that's fresh from the oven: blueberry oat muffins (Page 36). At 179 calories and 10 grams of sugar per muffin, this is the perfect snack to warm you up on a chilly day and is ideal for taking on the go (and did I mention how amazing it'll smell in your kitchen?).
Sweet Potato, Kale, and White Bean Stew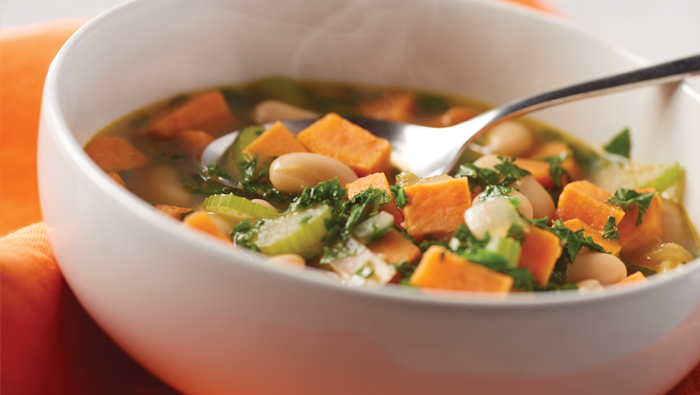 Ready for some more autumn classics? Bring on the soups and stews. This sweet potato, kale, and white bean stew (Page 60) is amazing when you're craving comfort food. Prep time is only 10 minutes, and you can do everything in one pot, making it the ultimate choice after a busy day at work or school when you want something that's easy, healthy, and delicious.
Vegetarian Chili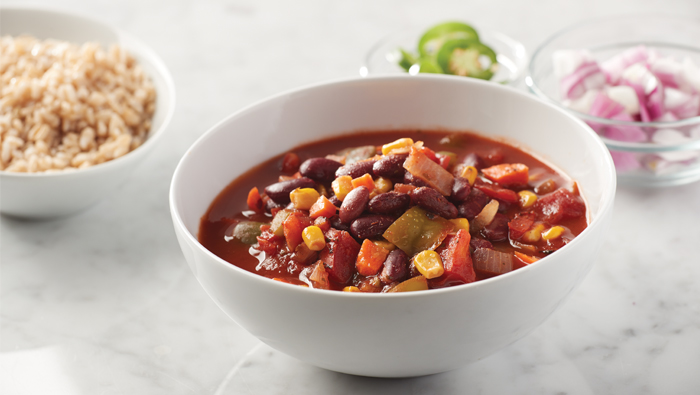 Vegetarian chili (Page 68) is another hearty dish you need to try this fall whether by yourself or for the whole group on football Sunday. It won't take you long to prepare, is a great protein-packed vegetarian option, and is 452 calories per serving.
Whey Better Chicken Dinner
One last recipe you may enjoy is the whey better chicken dinner (Page 46). This is a simple, nutritious, and hearty meal you'll love with 48 grams of protein and 428 calories per serving. Check out this video to see how it's made:
If you're as excited as I am about the arrival of fall and all the wonderful food it brings, I highly recommend trying these recipes. Purchase your hard copy of the Recipe Guide at IsaSalesTools.com.