Leveraging the Many Aspects of Our Strengths – Part 2
Signature Strengths, Strength Combinations, Situational Strengths
You Can Build Your Strengths
Especially now, you may want to build strengths that you previously have not focused much energy or attention on. This desire often emerges after life events that change your motivation to use a strength that was dormant in the past.
Perhaps during this pandemic you have new demands or find a need for a greater expression of a particular strength. Or you may be at a point where you are interested in growth, and this includes growing your repertoire of go-to strengths.
The strengths you choose to build are most likely those strengths that you feel would help you most in some aspect of your life. It can be encouraging to target the strengths that you want to build.
Let me share a note with you from an inspiring woman named Ally who was able to build a strength with great success during a time of personal growth:
"Of my top strengths, two of them are curiosity and love of learning, while one of my lowest ranked strengths is perseverance. All of a sudden, I realized why I am constantly beginning new projects and never completing them. I abandon the old idea because I get excited about learning about a new one, and with little perseverance, it's a perfect storm for never finishing anything. In fact, I had become so discouraged that I was to the point of not even starting anything — assuming I wouldn't finish!
"I always assumed these were character flaws that were an unchangeable part of my personality. Then I realized that my strengths ranking wasn't set in stone. I have all 24 strengths, and I can build upon my lesser strengths! I may have been neglecting some of them, but they're all at my disposal!
"This idea was really motivating, and perseverance has taken on tremendous importance for me. I now truly care about finishing what I start. I even keep a list of everything I finish. Projects big and small that never made it past the good idea stage are now making the list of accomplishments — everything from planting a rose in honor of my mother to web publishing past speeches — and each thing I complete returns the energy of accomplishment rather than the dejection of unfinished failure."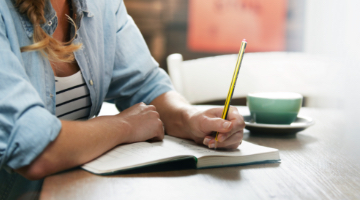 Learning all of this great information will not make much of a difference in your life unless you use it! It's helpful to create a snapshot of your strengths in order to have them front and center as a reminder.
A strengths snapshot allows you to reflect on your signature strengths, which are most often the top five listed strengths from your strengths report. Write down the ones that truly feel authentic to you.
Next, write down your most common strengths combinations, which are the strengths you tend to combine for best effect. For example, I often combine my strengths of social intelligence and teamwork for greater expression of each of these strengths.
And lastly, think of a strength you would like to build, like Ally shared in her note above, and write this in your strengths snapshot as well.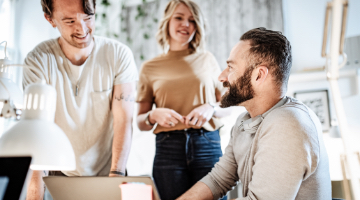 Bringing Your Strengths to Life
So what are some ways you can consistently bring your signature strengths forward for greater energy and engagement? What strengths have you used optimally in past successes that would be beneficial in your current circumstances? What strengths can you call forth when visualizing a positive outcome to the challenges you are facing? What strengths can you combine together for increased energy and better outcomes?
These are all important questions that can open up a new and empowering trajectory for you. Stay healthy and motivated as you bring out the best in yourself and in those you seek to positively influence!
Disclaimer: Mental health issues such as depression, substance abuse, abusive environments, etc., are best addressed with the help of a medical professional or licensed therapist. Please seek appropriate help. 

Author, speaker, coach, and CEO of Authentic Strengths Advantage Fatima Doman has motivated audiences across six continents to leverage their authentic strengths for transformation. An influential voice in wellbeing, resilience, engagement, and leadership, she is passionate about empowering people for sustainable high performance at work and in life.
For decades, Fatima has worked successfully with Fortune 100 and Fortune 500 clients representing a variety of industries and with educators around the globe. Her books, "Authentic Strengths," "Authentic Resilience", and "True You," have been featured by ThriveGlobal.com, the Huffington Post, and Psychology Today and on TV, radio, and e-learning platforms, and her workshops have been licensed throughout the world. Learn more at AuthenticStrengths.com.