So you have a designated recycling bin in the kitchen, you've switched to paper straws, you haven't used a paper towel for months, and you even committed to carpooling to the office (even if it is a bit awkward). You should be super psyched with yourself for taking steps to live a greener lifestyle!  
Maybe you're just starting to implement some eco-friendly lifestyle changes. If so, stick with them, and don't be intimidated. Getting started only takes a few simple changes and good habits to greatly reduce your environmental footprint.  
That said, while making some initial changes starts out easy, you may have noticed that being as eco-friendly as possible is sometimes harder than it should be.  
It's like Kermit the Frog said, "It's not easy being green." But let's not let a few roadblocks stop us from practicing good habits today for a better planet tomorrow. Let's look at one of the most common culprits that may be tripping us up on our path to going green. 
"Hey
,
p
lastic, 
l
isten 
… 
W
e 
need
 to 
t
alk."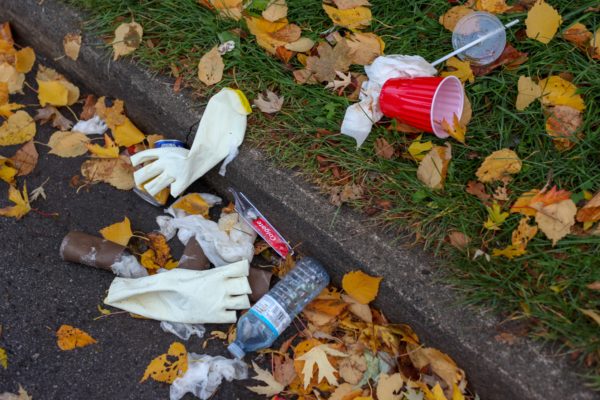 Plastic is one of the most common materials in our everyday lives, and its uses are hugely beneficial. Our cellphones, safety and medical equipment, and children's toys are all made with plastics. Manufacturing with plastics has no doubt impacted our society in ways that have made our lives easier and safer.  
Since its mass production began in the 1940s, plastic's wide range of unique properties has cemented the material as essential in our lives. In fact, more than 300 million tons of plastic are produced every year.  
Unfortunately, plastic waste takes a massive toll on environmental health, and because of our heavy reliance on plastics and their relatively inexpensive production, plastic waste is growing at a dangerous rate. 
What's so
b
ad 
a
bout 
p
lastic 
w
aste?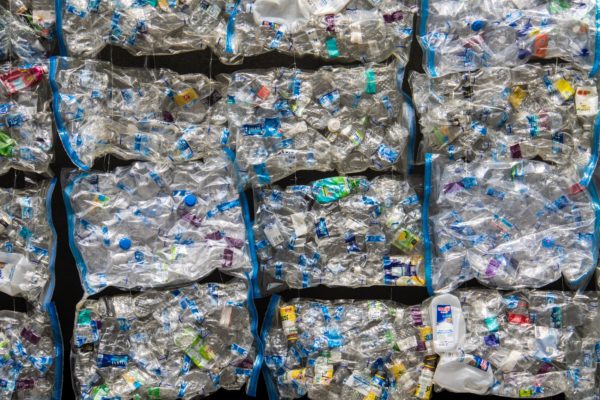 In nature, there is no waste that does not decompose. Natural waste products will eventually break down, and in some cases (wood products, for example), the decomposition can be environmentally beneficial. Most plastics are synthetic and do not naturally decompose over time. The reasons plastic is so useful, such as durability, flexibility, and malleability, are the same properties that can make it detrimental. Plastic can weather age, heat, cold, and moisture with minimal to no damage. Great for manufacturing, not so great when floating in the ocean.  
Picking
u
p the
 p
ieces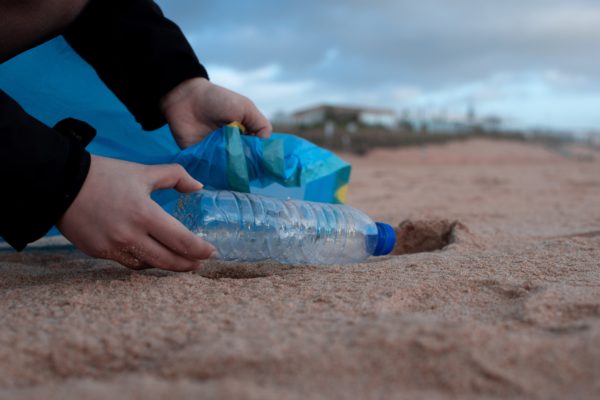 A bright spot in all of this is that we are now fully aware of the impact plastic waste is taking on the planet, and we are starting to develop plastic pollution solutions.     
Plastic waste alternatives and cleanup solutions are being proposed globally. One idea comes from engineers in the Netherlands and addresses the Great Pacific Garbage Patch. Their initiative takes on the largest accumulation of plastic in the oceans with an ocean cleanup system called System 001. It's an enormous, 600–meter–long, floating rubbish collector that collects plastic into an eco-friendly recycling system. Awesome, right!?  
What
c
an 
y
ou do to 
h
elp?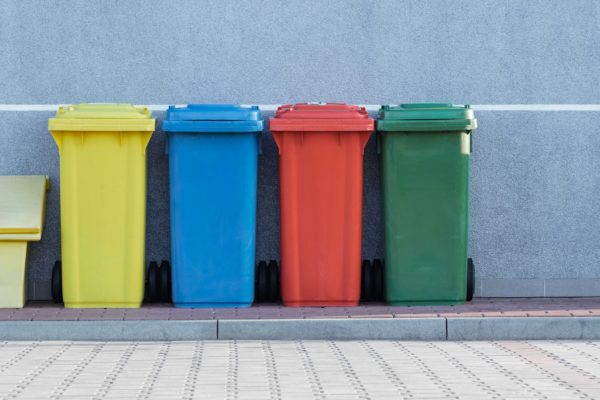 1.
Reduce 
y
our 
u
se of 
s
ingle-
u
se 
p
lastics
The easiest and most direct way that you can start reducing plastic waste is to minimize your own use of single-use plastics. Single-use plastics include plastic bags, disposable water bottles, straws, plastic utensils, takeout containers, and any other plastic items that are used once before being discarded. 
Using canvas bags, reusable water bottles, and paper straws is a good step to take in moving away from single–use plastics.  
2. Recycle
You're probably already recycling, but there may be recyclable items you haven't considered, such as: 
Crayons.

 

Cellphones.

 

Batteries.

 

Athletic shoes.

 

Cosmetics.

 

Prescription drug containers.

 

Mattresses.

 

Holiday lights.

Juice pouches.

 

Eyeglasses.

 

Keys

.
Here are some basic tips for recycling that may help you get started. Make sure to check with your local recycling center about the types of plastic they accept. 
3.
 Spread the 
w
ord
Stay informed on issues related to plastic pollution in your area, and help make others aware of the problem. Tell your friends and family, and encourage them to join you in being part of the solution. 
What
 is Isagenix
d
oing to 
h
elp
?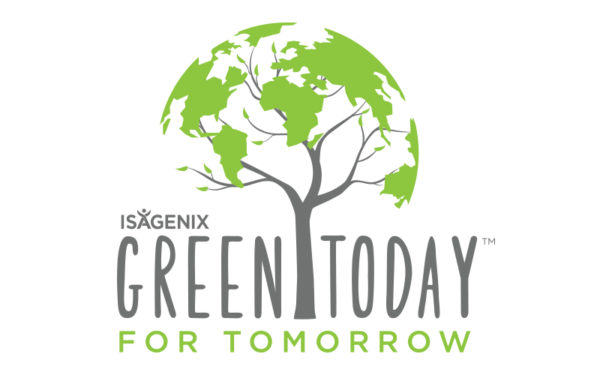 At Isagenix, we are working hard to improve the planet through sustainable packaging and ethical sourcing for all our products. Our goal is to only use packaging that is recyclable, compostable, reusable, or made of recycled materials and achieve zero waste by 2028.* 
Sustainable
p
ackaging
We've recently introduced the newest evolution in our staple IsaLean® Shake lineup with the Whole Blend IsaLean Shake. Our Whole Blend Shake is a premium, nutrient-dense superfood that is artfully crafted with 21 vitamins and minerals sourced from organic whole vegetables. 
The new Whole Blend Shake, available in both dairy- and plant-based protein varieties, comes in recyclable packaging. And our efforts toward more sustainable packaging isn't just limited to shakes! 
More than half of our products are packaged in bottles and canisters made with 100% post-consumer recycled plastic, taking us one step closer to our goal of having all bottles and canisters made of 100% PCR plastic** by 2023.* 
Check out the other ways Isagenix is committed to sustainability today for a greener tomorrow.   
*Statements about zero waste and PCR plastic are sustainability goals by Isagenix and are not guarantees. See GreenTodayForTomorrow.com for details.​​ 
**This statement applies only to the plastic canister, which is made with 100% post-consumer recycled HDPE plastic. Lids attached to the canister are made with polypropylene and may be made with non-post-consumer recycled plastic.