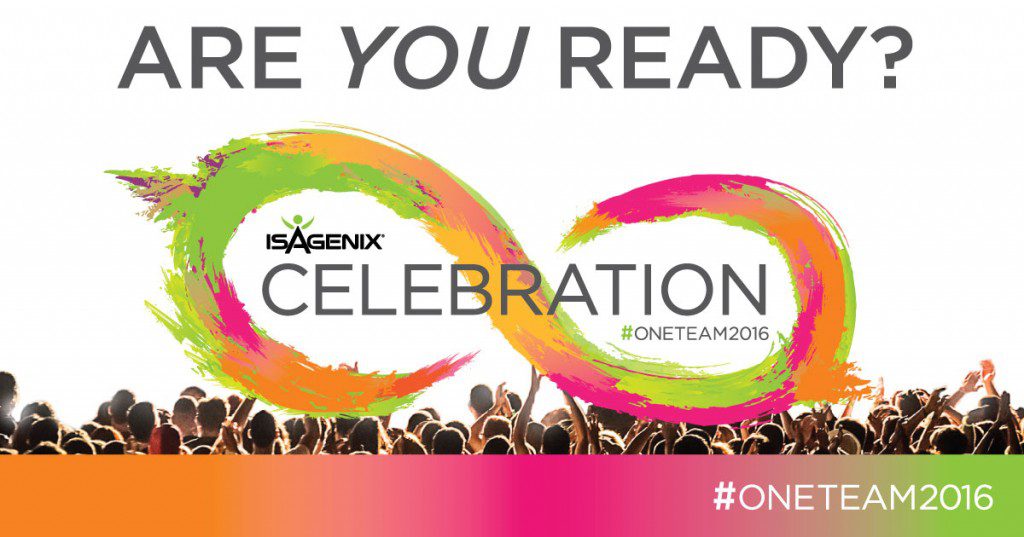 2015 "Breakthrough" Celebration was an unforgettable experience, and 2016 "One Team" Celebration is sure to top it! Our team is pulling out all the stops to ensure this is an event unlike any other.
If you don't have your ticket to this flagship event yet, you will be missing out on a week full of learning and excitement. Don't let your team members and fellow Isagenix Associates have all the fun without you! Celebration is almost SOLD OUT, so head over to IsagenixCelebration.com to register now.
Sneak a Peek at 2016 Celebration
We don't want to give away all our Celebration secrets, but here's a sneak peek at what you can expect this year in Las Vegas…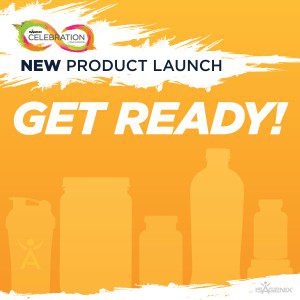 Every year at Celebration, one of the most highly anticipated segments is the launch of our new products. This year's sweet product launch will open doors to a whole new audience and will be your new favorite for on-the-go nutrition.
Each of our superior nutrition products is important to achieving overall wellness and health. That's why we highlight a product each year and focus on giving you more information, recipes, and training about it. We have been waiting to find out the new Product in the Spotlight since 2016 New Year Kick Off, and we know you have, too!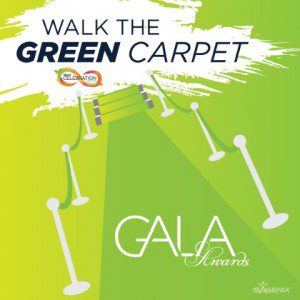 Ready to don your best attire, and take on the green carpet with your team members and friends? The new and improved Gala Awards will be a night you won't forget! Now open to every Associate with a Celebration ticket, the Gala Awards is your chance to celebrate the accomplishments of your Isagenix family. Don't miss this glamorous night with special guest Mario Lopez!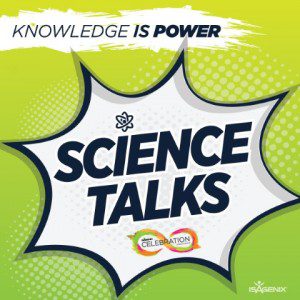 Isagenix Science Talks are bringing Celebration attendees some food for thought. Isagenix science and nutrition professionals are prepared to tell you how to master a Cleanse Day, give you the scoop on Isagenix Greens™ and Isagenix Fruits™, equip you with information on our no-compromise policy, and more. Brush up on your existing product knowledge, or learn something new about our superior nutrition products!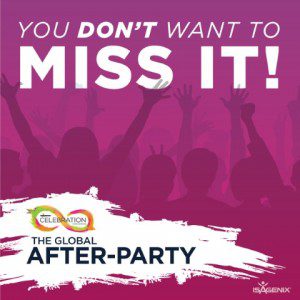 Who's ready close out a great week at Celebration by rocking out with Maroon 5 at the Celebration Global After-Party? We sure are! If you don't already have your admission pass, and you don't want to miss your chance to join in on the fun with your fellow Associates, head over to IsagenixCelebration.com to register!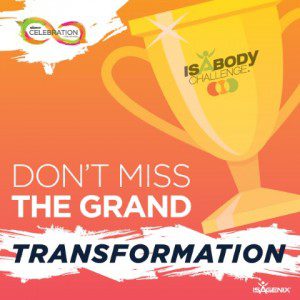 Join us as we celebrate the 10th anniversary of the IsaBody Challenge® and look back on 10 years of life-changing transformations. Check out our 15 incredible 2016 Finalists, see their transformations, hear their moving stories, and find out who will be named the 10th IsaBody Challenge Grand Prize Winner!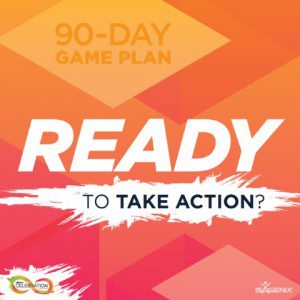 Spring into action at Celebration! Our award-winning 90-Day Game Plan action plan tool has been key to guiding our Associates to success—both personally and professionally. Be prepared to walk away from Celebration driven and ready to share Isagenix!
For more information on 2016 "One Team" Celebration, visit IsagenixCelebration.com!