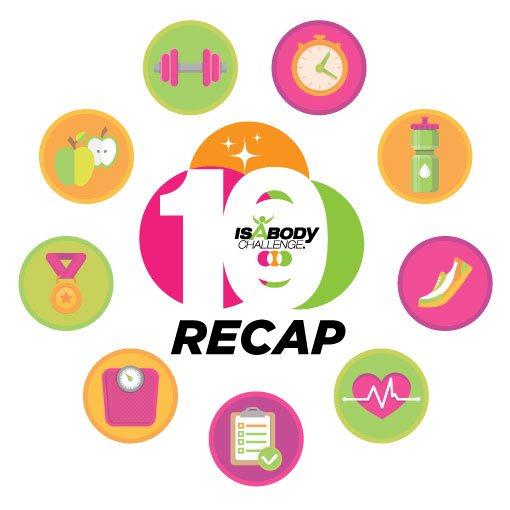 "We believe that transformations are for everybody. Together, we inspire, we support, we reward, and we exceed our goals. We challenge you to embrace your full potential. Transform your body. Transform your life."
The IsaBody Challenge® mission statement held true as we celebrated 10 years of incredible transformations at New Year Kick Off 2016. Reflecting back on 2015, we had an unbelievable 10,164 completions throughout the year and, for the NYKO 2016 judging period only, we had over 6,000 completions!
Introducing Your NYKO 2016 Finalists
Event attendees had the opportunity to meet the five NYKO 2016 IsaBody Finalists as they joined Vice President of Sales Programs and Strategy Doug Jensen and 2015 IsaBody Challenge Grand Prize Winner Natalie H. on the main stage.
Army veteran and mother Amanda M. talked about how the Challenge helped her escape her emotional baggage. Father and husband Bob D. expressed his joy over becoming his daughters' hero, and 100-Pound Club member Brenda spoke about how the Challenge changed her life, both physically and mentally. Math teacher and former NFL player Justin S. shared how he rekindled his passion for fitness after being forced into early retirement. Finally, dedicated gym-goer Spencer I. took the NYKO stage to show how he was a "product of the product."
Fellow Associates listened and watched intently as the Finalists took turns sharing their journeys, talking about the obstacles and struggles they had along the way, and showing off their transformations.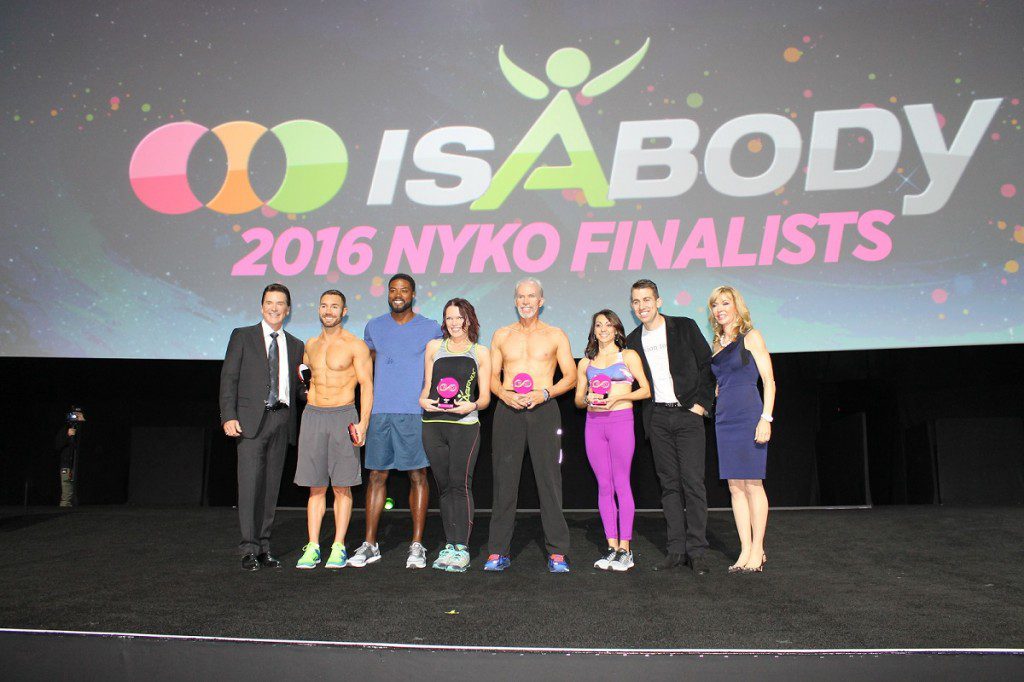 Are You Up for the Challenge?
These five incredible individuals are only the first of 15 Finalists competing for the title of 2016 IsaBody Challenge Grand Prize Winner. Although the New Year Kick Off judging period is over and the Top Achievers Challenge period is now underway, you still have a chance to become a 2016 IsaBody Finalist for Celebration 2016 and have your shot at winning the Grand Prize of $25,000!
Are you ready to push your body and mind so you can reap the benefits of transforming your life? By joining the Challenge, you give yourself the opportunity to gain energy, confidence, strength, and optimal health. Plus, everyone who completes the IsaBody Challenge receives a $200 Isagenix product coupon, T-shirt, Certificate of Achievement, and one entry into the random drawing for the IsaBody Escape, Costa Rica.
And, in honor of a decade of transforming lives, the IsaBody Challenge is offering exclusive promotions for our participants:
Four randomly selected IsaBody Challenge participants for the new, all-inclusive vacation, the 2016 IsaBody Escape, Costa Rica
Prizes and surprise giveaways on the IsaBody Challenge Facebook , Instagram , and Twitter pages (for participants only)
$100 each to 10 lucky IsaBody Challenge participants given away at every Isagenix University
Although we can't let the cat out of the bag quite yet, we have even more surprises in store for our 10-year anniversary celebration that you won't want to miss!
Joining the IsaBody Challenge is easy, but the last day to register for a 2016 Challenge is February 28. To sign up for the Celebration 2016 judging period, hurry over to your Back Office and click on IsaBody Challenge under "Contests and Promotions." You can also check out the Rules and FAQ.