Shopping for friends is hard … shopping for friends who are always on the go but who also care about their health is even harder. But, not this year!
We just launched our annual Healthy Giving Guide! And let me tell you, it's a true lifesaver when it comes to finding the perfect gift for everyone on your list, from the wellness warriors to the fitness fanatics.
To help you out this holiday season, I've rounded up some of the best gifts you can give to any health-loving guy or gal who doesn't have time to stop or slow down.
Give the Gift of Health On the Go
Collagen Bone Broth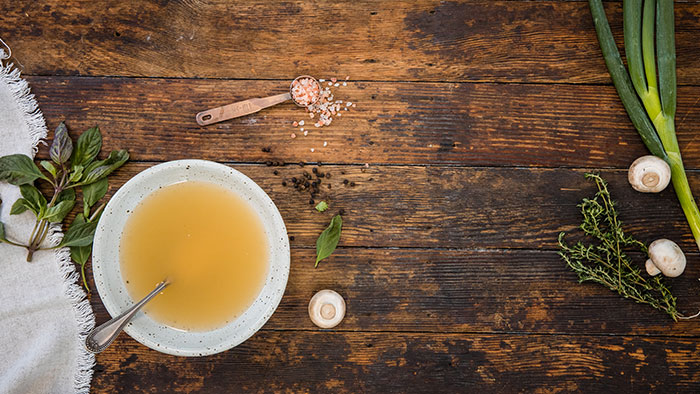 We all know someone who never stops checking to-dos off their list, no matter how big their list gets (and somehow, they look good doing it!). Help them nourish their beauty from the inside out with our Collagen Bone Broth. Conveniently packaged in individual packets, it's a nutritious, savory broth to grab on the go. Plus, it's Cleanse Day approved!
All you need to do is add hot water. Then, you can sip and enjoy your bone broth knowing you're supporting better collagen production for healthy skin, joints, and muscles. †
Amber Smoothie Straw Set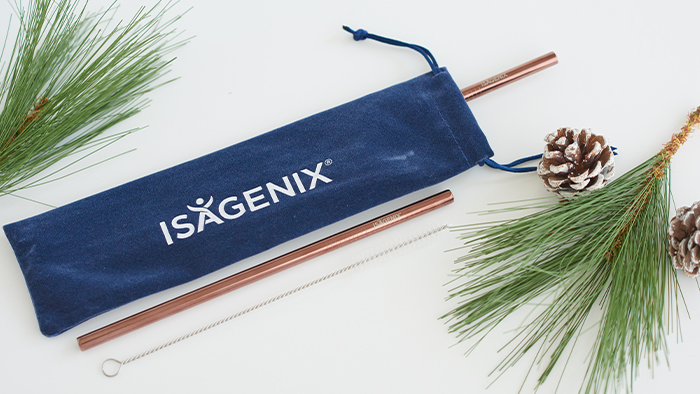 Fueling your body with great nutrition on the go shouldn't mean sacrificing your health or the health of the environment! For those who are always moving, help them enjoy their favorite shake even more. Your friend can sip well knowing they've got a set of beautiful, reusable metal straws to drink from. The straws are conveniently stored in a luxurious velvet pouch for a chic look and on-the-go use.
IsaBlender Shaker Cup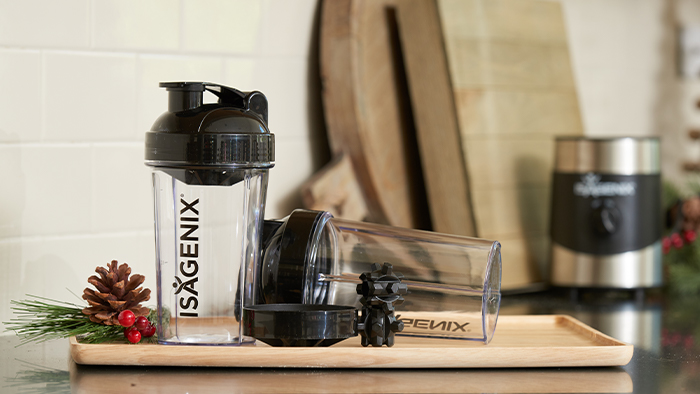 For someone who's always on the go, taking their favorite IsaLean® Shake out the door with them is an absolute must. Make sure they always have a clean IsaBlender® Max-compatible cup at the ready when you get them an IsaBlender Shaker Cup this holiday season. Now available a la carte, these shaker cups make the perfect stocking stuffer. And your friends swill be super thankful when they have a cupboard full of cups at their disposal.
Save 25% when you buy two IsaBlender Shaker Cups now through Dec. 20, 2019!*
Isagenix SeasonsJoy™ Essential Oil Blend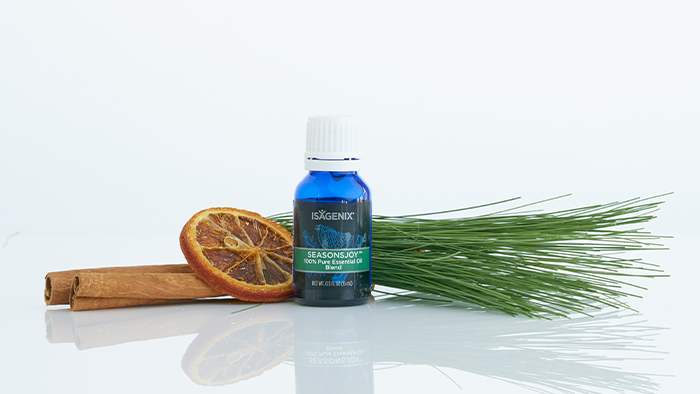 OK, so this might not help anyone get things done or bring nutrition on the go … but it's essential (see what I did there?) that everyone get in on the holiday spirit! Gift this unique, aromatic reminder of the importance of slowing down and enjoying the season with family and friends.
For more gift ideas for everyone in your life, check out our Healthy Giving Guide!
†This statement has not been evaluated by the Food and Drug Administration. This product is not intended to diagnose, treat, cure, or prevent any disease.*Offer valid Nov. 5-Dec. 20, 2019. While supplies last. Offer is not valid with Lifestyle Reward orders. U.S., Canada, and Puerto Rico only.