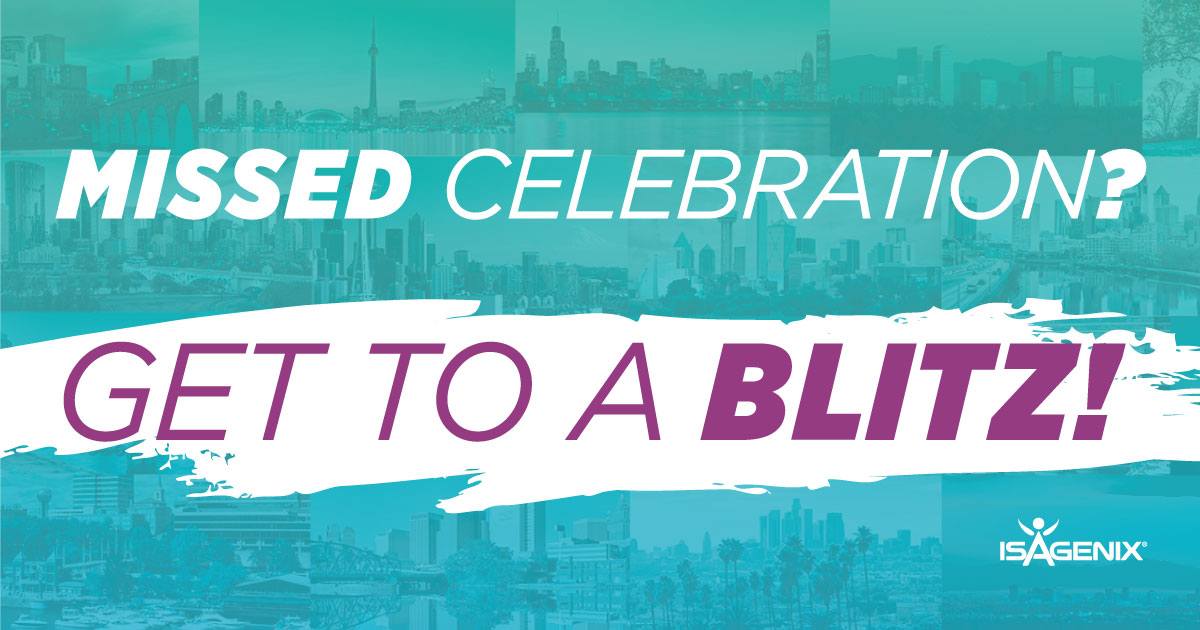 Have you heard? 2016 "One Team" Celebration is SOLD OUT! If you didn't secure your ticket to this flagship event, you still have an opportunity to stay plugged in to the Celebration action. Isagenix has partnered with local Associates to host Celebration Blitz!
From August 25, 2016 through August 30, 2016, the Celebration Blitz will tour 18 different locations in the U.S. and Canada. Of the 18 events, 15 of these will be featured in English, and three locations have been selected to be featured in Spanish. For a full list of these cities, make sure you visit IsagenixEvents.com.
Why Isagenix Celebration Blitz?
Led by Isagenix corporate team members and top local Associate trainers, Celebration Blitz will offer attendees the chance to see what they missed at Celebration. Hear about exciting, new promotions, receive product training, and check out business-building tools.
Invite your team to learn what was released at Celebration, or invite a guest to take a look into the culture of Isagenix and experience the excitement of Celebration. PLUS, the enrollment fee will be waived for all guests attending the event, following the Experience Isagenix portion of the presentation.
Be sure to share this news with your team and encourage them to attend. This is a great opportunity to grow together as One Team and set yourself up for success for the remainder of 2016!
For more information on locations, prices, trainers, and registration, visit IsagenixEvents.com.