We have so many exciting announcements here at headquarters that we simply can't wait for the next event to let you know! We're calling Associates to tune in to the February IsagenixLive™ for information that can hugely impact your business.
Simply visit IsagenixLive.com Thursday, Feb. 8, 2018, at 4 p.m. ET, and enjoy the show!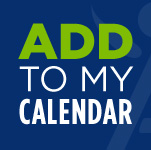 What to Expect
Big news! – Join ​President of Worldwide Sales and Marketing Travis Garza, Co-Owner, Senior Vice President of Global Field Development, and Board Member Erik Coover, and members of the Isagenix corporate team for huge announcements you won't want to miss.
Special guest Hayden Vavra!
Product training and tips – Learn everything you need to know about the newest Isagenix products, and discover how to easily share them.
February Frenzy breakdown – Get all the details on this monthlong promotion straight from the team that brought it to you!
Fresh tool update – We've got something to make sharing Isagenix a little easier.
Your own February action plan – This is only available to viewers! After the livestream, you will be able to download a clear form with key dates, events, and takeaways for February, so you'll be ready to hit the ground running as soon as the show ends!
Let your team know about this opportunity by sharing this article on Facebook!