IsaBody Just Got Even Better!
Get ready, because we're bringing SO many new and exciting things to IsaBody® this year! We love every single one of them, but the one we think you'll love the most? Our entirely new completion process!
That's right — reaching your goals with IsaBody is now easier than ever. Beginning today, Jan. 24, 2020, the IsaBody Challenge® is available in the IsaLife™ app!
What you can easily do:
Register for the IsaBody Challenge. The new registration process is now live and will be available for all new registrations going forward.
Take your before photos (your front photo will be automatically date-stamped within the app!).
Access key information such as important due dates regarding your Challenge on the dashboard.
Track your BV using the BV tracker, which will be updated in real time to reflect how much BV you have accumulated during your Challenge.
Join us at IsaBody Fitness! You'll have exclusive access to our new monthly workout program that will help you on your journey.
Who Can Complete Their Challenge in the IsaLife App?
If your Challenge qualifies for Judging Period 1 and you still need to submit your progress photos and essay and/or maintenance photos, you will need to complete your Challenge in your Back Office as done in the past.
If your Challenge qualifies for Judging Period 2, beginning Feb. 29, 2020, you will be able to use the new and improved completion process in the app!
We know this can get confusing, so please use the chart below to determine how you can complete your Challenge.

*Only required for those who have chosen to submit their transformation for the chance to be selected as an IsaBody Finalist or Honorable Mention.

What Else Is New?
Starting in Judging Period 2 (Challenges completed on or after Feb. 29, 2020), you will be able to choose if you would like to submit your transformation for the chance to be selected as one of our IsaBody Finalists or Honorable Mentions! (If not, that's fine, too!)
If you would like to submit your transformation, you'll be asked to provide a 200-to-500-word inspirational essay. You may also be required to submit four final maintenance photos to complete your Challenge if your Challenge ends three weeks or more prior to the close of your Judging Period.
In addition, we have a faster time frame for your achievement awards! For anyone who completes their Challenge for Judging Period 2, you will now receive your US$200 product coupon in your Back Office within 24 hours (this coupon will still have a 60-day expiration date). You'll receive an alert letting you know when your coupon is available. Your exclusive IsaBody T-shirt will also have a quick shipping time frame, shipping out within four to six weeks after the close of the Judging Period!
Meet Our 2020 Grand Prize Winner and Runner-Up!
At our New Year Kick Off 2020 event, we announced our 2020 U.S. IsaBody Grand Prize Winner and Runner-Up. Please help us congratulate these two amazing people, who have worked so hard to earn their titles.
Kim Nase is our 2020 U.S. IsaBody Grand Prize Winner and recipient of US$25,000!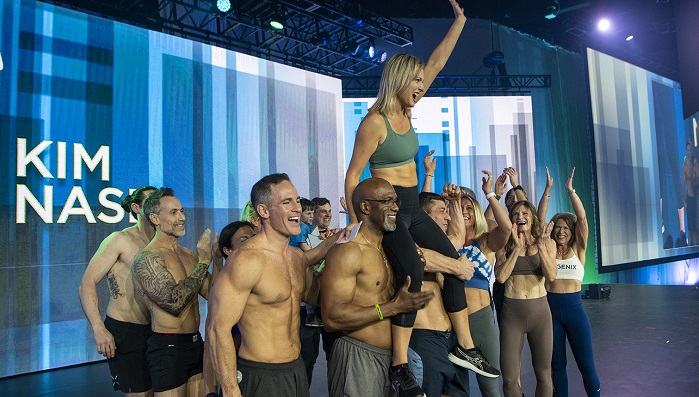 Kim spent years saying yes to everyone and everything and lost her voice and direction for where she wanted her life to go. She gained 70 pounds at the end of her pregnancy, left her job, and felt exhausted physically and mentally, which left her feeling stuck. After years of pleasing others, she was done. She needed to do something for herself: Enter the IsaBody Challenge. 
Now, she's learned to embrace what she wants to resist. She's learned to set goals and say no to anything that doesn't serve them. With IsaBody, she's found her community and the people who will push her to do the hard things so she can grow. 
"This Challenge isn't about looking good; it's about being able to live better, bigger, and bolder," said Kim. And she's certainly doing just that as our latest winner!  
And our 2020 U.S. IsaBody Challenge Runner-Up and recipient of US$10,000 is … Tony Labriola!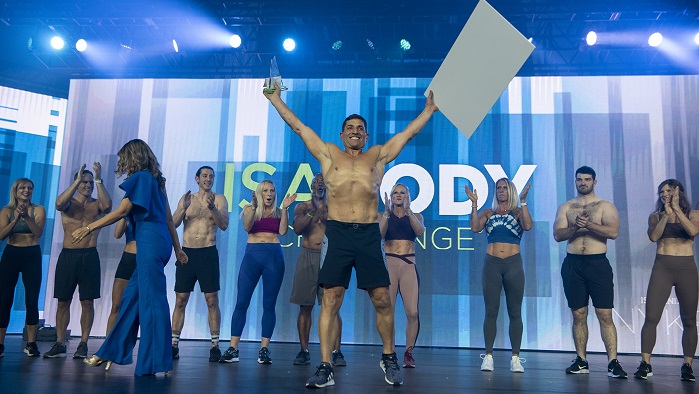 At 35, Tony was a single dad to his 2-year-old daughter and 4-year-old son. He was holding down a high-stress job where family came second: 60+ hour weeks, travel on a moment's notice, and availability 24/7. He was unhappy and overwhelmed and was pushing 300 pounds. His dad, who had always been healthy and fit, told Tony he was worried about his weight — something he had never said before. Tony laughed it off, but it broke his heart. 
Now, nine years later, Tony feels like a new man. He lost 40 pounds* on his own and much more since starting Isagenix.* He's started, completed, and repeated the IsaBody Challenge five times with no plans of stopping and has embraced a larger purpose in life thanks to the personal development tools at Isagenix. 
"This company, these products, and this community have been not only life-changing but also life-saving," said Tony. 
Be Our Next GRAND PRIZE WINNER!
Inspired by these incredible stories and ready to see yourself onstage as an IsaBody Finalist?! Register for the IsaBody Challenge today, and discover how you can transform your life in 16 weeks. 
*Weight loss should not be considered typical. A two-phase 2016 study published by researchers at Skidmore College showed an average weight loss of 24 pounds after 12 weeks. The study evaluated the use of Isagenix products in men and women for weight loss followed by weight maintenance. As part of the weight loss phase, the participants took part in a calorie-controlled regimen of Shake Days and one Cleanse Day per week. During the weight maintenance phase, the subjects who continued the calorie-controlled program using Isagenix products better maintained their weight loss in comparison to those who transitioned to a traditional diet after 52 weeks. For more information on the study, see IsagenixHealth.net.