Make Room in Your Business-Building Toolbox!
You can count on every big Isagenix event bringing you amazing new products, exciting announcements, and an avalanche of innovative, new tools to help you share and grow your business. This year's event was no exception. Check out what's new.
NEW

Eat It, Love It, Share It Kit
This kit has everything you need to host an in-home meeting! Here's what's inside:
Isagenix USB (2 GB) – Contains all the videos, invitation templates, and PDFs you need.
"How to Host an Event" flyer.
"Party Type" flyer.
Updated New Member Form (pad of 10).
"Daily Spend" worksheet (pad of 10).
IsaBody Challenge® Look Book Lite (pack of 10).
US$15 gift card to IsaSalesTools.com.
NEW The Profession for the Next Generation
[brightcove]5529262085001[/brightcove]
Discover the power and freedom of the Isagenix business opportunity with this moving video from global START leaders. This video provides information about network marketing and Isagenix, including the possibilities they provide and why this profession is ideal for our generation today. Share it with those you care about to demonstrate the power and impact of word-of-mouth marketing.
NEW

IsaBody Challenge Look Book Lite – (Pack of 10)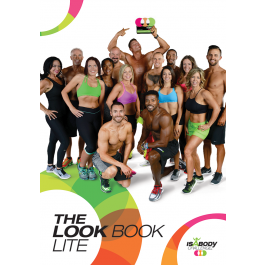 This brochure is ideal for showing off the amazing, real-life IsaBody Challenge transformations. These are great for in-home meetings, one-on-one appointments, or to leave behind in your local gym, hair salon, or doctor's office.
UPDATED Connecting & Overcoming Objections Booklet
Want the proven secrets of Isagenix leaders who know how to connect and create powerful businesses? Want to learn how to help your prospects overcome common objections such as product cost, time management, and other concerns? This short booklet has it all and is ideal for new and existing team members alike!
NEW IsaBody Challenge 16-Week Daily Journal
This motivational daily journal helps you track what you eat and drink, how much you exercise, and more! A weekly recap/reflection page helps you look back at the week and keep track of your progress and accomplishments. Set your goals, track your progress, and see the results with this amazing journal!
NEW 90-Day Action Plan Workbook
The brand-new 90-Day Action Plan is one of the most powerful and innovative business-building tools ever developed at Isagenix. Through this workbook and program, you receive business-building tips to guide your key income-producing activities such as connecting, sharing Isagenix, getting your new Members started, and more! Download yours at IsagenixBusiness.com, or purchase a bound copy from IsaSalesTools.com.
NEW Prospect Sizzle Calls
Introduce your prospects to three new audio recordings available via text or phone. Simply provide your friend with the appropriate number below!
U.S. residents: Text the keyword below to 88588.
"Wealth" – for the Kathy Coover business Sizzle audio.
"Solutions" – for the product-focused Sizzle call.
"Science" – for the science-based Sizzle call with Dr. Paul Arciero.
Canadian residents: Text the keyword below to 91011.
"Wealth1" – for the Kathy Coover business Sizzle audio.
"Solutions1" – for the product-focused Sizzle call.
"Science1" – for the science-based Sizzle call with Dr. Paul Arciero.
To access Sizzle calls, provide your prospects with the Sizzle line, 855-455-5022. They will be prompted to enter the keyword for the Sizzle call of their choice.
UPDATED New Member Form
The New Member Form is back and better than ever! We've updated pak selections and simplified the order process. Check it out now.
UPDATED Isagenix Planner – August 2017 –  August 2018 Edition

This massively popular tool is back! What's inside?
Monthly goal setting.
Weekly action items.
A daily planner.
A tracker revenue-producing activities.
Weekly and monthly reviews and recaps.
A business-builder checklist.
And more!
NEW Science of Isagenix Magazine – (Pack of 10)
This magazine demonstrates our commitment to science. Inside, readers can learn about the various third-party studies on Isagenix products in a fast, easy-to-understand format.
NEW Daily Spend Worksheet Tear Pad (Pad of 50)
This is the ultimate closing tool and a great companion piece to the New Member Form. Use this tool to help your new Customers identify the pak that best fits their budget and addresses their needs. This worksheet helps demonstrate how affordable Isagenix products really are!