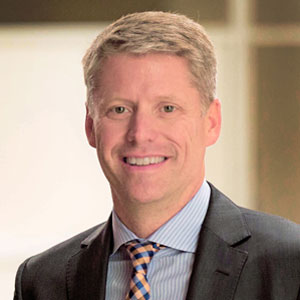 Isagenix Co-Founders Jim and Kathy Coover are excited to welcome Travis Ogden to the Isagenix family.
"It is with great pleasure that we introduce Travis Ogden as President and Chief Operating Officer at Isagenix," says Jim Coover.
Travis is a seasoned executive who brings a wealth of direct sales industry experience with him. Prior to joining the team on Monday, March 14, Travis held the positions of Chief Operating Officer and Chief Financial Officer at his former company. He was responsible for spearheading the global growth of the company, ultimately aiding the direct sales organization in surpassing its $1 billion mark in annual sales.
Travis is a devoted husband and father of five children. He and his wife Holly truly embody the Isagenix mission and values.
Travis is looking forward to beginning collaborative work with our more than 500,000 active Members around the world. He shares our deeply held commitment to helping product users all across the globe improve their personal health, while identifying entrepreneurs who are looking for economic opportunity.
"I'm thrilled to be able to join such a high-quality company," says Travis. "The company's reputation and position in the market show that it is poised for significant growth in the future. Upon using the products and meeting the team, I immediately knew that my personal values aligned with this company."
Reporting directly to Jim Coover, Chief Executive Officer, Travis will focus on helping the company build upon the tremendous success it has experienced thus far.