Traveling the World

,

Finding Respect

, and Cooking

with Common Threads
From preparation to the 'sobre mesa,' Common Threads is spreading cultural awareness, respect, and yes, cooking classes to anyone who is interested. "It's never too soon and no one is ever too young to help out in the kitchen," says Chef Instructor, Victoria Nieto, of Common Threads. "When people are close to the food preparation process and are comfortable, they understand how to choose what is healthy for them."  
'Sobre mesa,' is a term—rooted in Hispanic heritage—that means 'over the table' or 'after the table' and refers to that moment when everyone has finished eating but is savoring a moment of unity. "All these generations are sitting together, listening with respect and taking turns to speak," explains Chef Nieto. "It provides a beautiful sense of unity and inclusion." This is the essence of what Common Threads seeks to provide. 
Because of this ethos, as well as the mission to provide healthy eating to communities, Isagenix's ISA Foundation has partnered with them to support their youth and family education programs in Chicago, Miami, and Pittsburgh.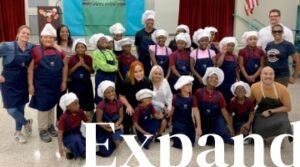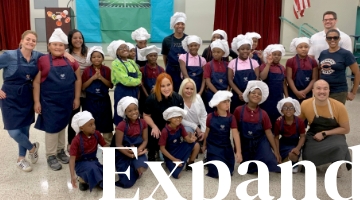 Common Threads is located across the country and now expands from Texas, to Florida, and New York. With the organization's recent step into virtual classes, the organization can now teach anywhere. However, Hispanic roots run deep. "Cultures affect the way people prepare food, think about nutrition, and how they relate to food prep," says Chef Nieto. "With Latina or Hispanic cultures, specifically, there is a traditional respect for food," she explains.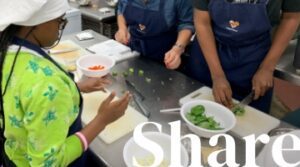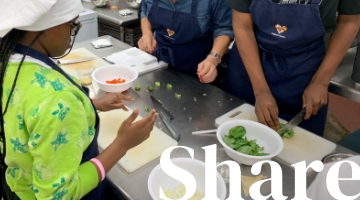 Chef Nieto shares that she grew up in Venezuela. "People put great care into food prep, setting the table, choosing ingredients—to assure of the best and freshest options—and are very proud of their choices," she explains. "People are very proud of the recipes that come from different sectors of the country with varying ways in which to prepare. They are very proud of their specific methods," she explains. 
Common Threads has developed a curriculum that teaches not only the mechanics of cooking but this type of respect that helps people understand the culture. Participants in a Common Threads class get passports to help them remember more about the specific country they "visited." It also includes the recipe and fun details.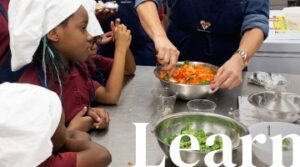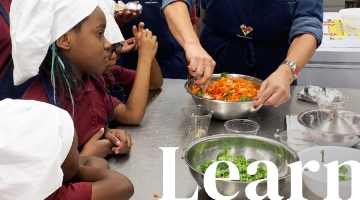 "They learn about the culture, the capital, the population, and the etiquette," explains Chef Nieto. "We include all this in the lesson, and it makes such a difference for them to understand certain acceptable manners," she says. With such an emphasis on global learning, the prize at the end of the class is sitting together and eating a beautifully prepared meal. This helps imprint how important food really is.  
"Not every country is lucky enough to have a program like Common Threads," says Chef Nieto. "Although Latin countries are rooted in tradition, they are missing the social aspect and the partnering with people. This is one of the reasons we are making sure we reach more and more people. I am honored to continue this work with Common Threads and Isagenix."  
Check out some of Common Threads' recipes here!  
Cuban Mojo Pork: Spanish, English