Cynthia Kersey never expected a trip to Africa would make such a meaningful impact on her life. In 2006, the best-selling author, speaker, and entrepreneur was invited to attend a women's conference in a rural village in Kenya. It was there that she learned about the hardships women in that developing country face, including the inability to obtain an education. This deeply resonated with Cynthia, who firmly believes that everyone should have an opportunity to learn, thrive, and succeed in life.
Before she left Kenya, a group of women from the village pleaded with Cynthia to not forget about them. That day, she made a promise that ignited her passion to become a catalyst for change. Cynthia returned home to Agoura Hills, California, and launched the Unstoppable Foundation, a nonprofit humanitarian organization dedicated to bringing sustainable education to children and communities in developing countries, thereby creating a safer and more just world for everyone.
A Holistic Solution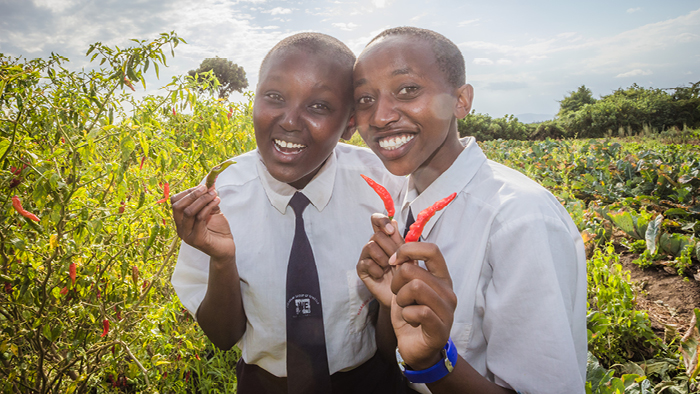 Cynthia, who serves as founder and chief executive officer at the Unstoppable Foundation, quickly realized that along with education, the organization must focus on providing families with basic needs to be successful.
"We knew we had to give them the foundational tools to set them up for educational success so they can live healthy, happy lives," Cynthia explained.
The Unstoppable Foundation focuses on lifting communities out of poverty and removing obstacles to educating children. The nonprofit works with local facilitators in the Maasai Mara region of Kenya to implement the five-pillar program: education, clean water and sanitation, food and nutrition, healthcare, and income training and empowerment.
"The goal, in addition to ensuring every child gets access to a quality education, is that the community is self- sustainable," Cynthia said.
Through the organization's innovative Sponsor A Village (SAV) program, individuals and groups can join together and transform an entire community.
A Powerful Partnership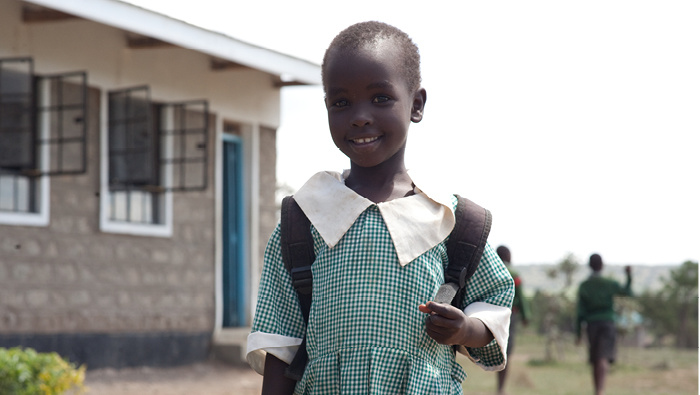 Last year, the Unstoppable Foundation submitted a grant application to the Isagenix Legacy Foundation. The nonprofit, which aligns with the mission of the Isagenix Legacy Foundation, was awarded a $100,000 grant at New Year Kick Off 2019.
"We are so grateful for the partnership with Isagenix," Cynthia said. "The grant dollars are being used toward the food and nutrition pillar in the Sponsor A Village program to provide daily nutrition for every student in the Chepkebit community, a school kitchen, 350 trees to plant, education to learn how to grow healthy food, and land for a new community farm."
A Vision for Hope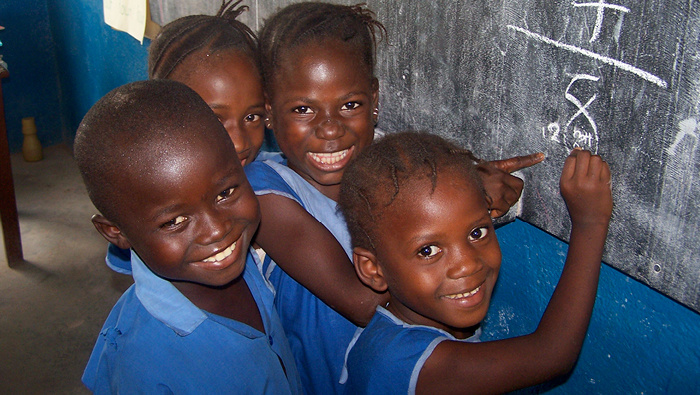 Today, the Unstoppable Foundation provides high-quality education for elementary school to college-age students.
"Learning gives children and young adults the tools, mindset, and skills to become real leaders," Cynthia said.
Research obtained from the Unstoppable Foundation demonstrates that with education, HIV rates go down, early pregnancy decreases, and income potential increases.
"Now, these children have an opportunity to become whatever they want to be," Cynthia said. "It's amazing to see them grow into incredible human beings."
Click here to learn about the Unstoppable Foundation. Find out how you can make an impact and support the Isagenix Legacy Foundation by visiting IsagenixLegacyFoundation.com.