Join Us in Giving Back!
https://www.youtube.com/watch?v=7SILH8LThAg&feature=youtu.be
START and Isagenix believe that making a difference in other people's lives, giving back, and serving others is a joy. Contribution is more than giving money; it's about giving part of yourself through your time, knowledge, love, assistance, and effort. Contribution also allows us to be part of something bigger than ourselves.
This Global Give Back Day, led by START, is your unique chance to celebrate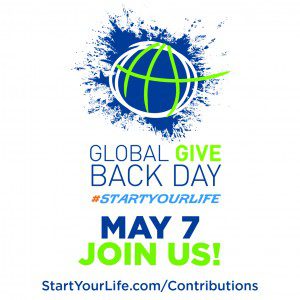 Contribution, one of the pillars of What Drives Us here at Isagenix and defines the START Your Life movement. To participate, we are asking people all over the globe to get together with their families, friends, team members, and other local leaders to contribute by giving back to their communities.
Although START is leading the way, everyone is encouraged to participate.
This is your day to give back in any way you'd like! Whether you want to read to kids at a shelter, serve food at a soup kitchen, or plant a tree, we will be giving back as One Team! This is the perfect opportunity to ignite a passion within people all over the globe to contribute in positive ways.
Get Involved! Here's How.