School's out for summer! Before you know it (give it a good five minutes), your kids will be saying the two words that make parents everywhere cringe: I'm bored.
Some days, those words inspire me to come up with a cute craft, organize a play date with friends, or pack a picnic lunch and spend the day at the pool. Other days, those words leave me baffled, wondering how it's possible that my kids can't find anything to do as they sit surrounded by toys, books, and games, not to mention bikes, scooters, and a basketball hoop outside. I leave it up to them to figure out.
Need help planning summer activities for your kids? We put together five tips to keep them active and entertained all summer.
Tip 1: Stock Up on Books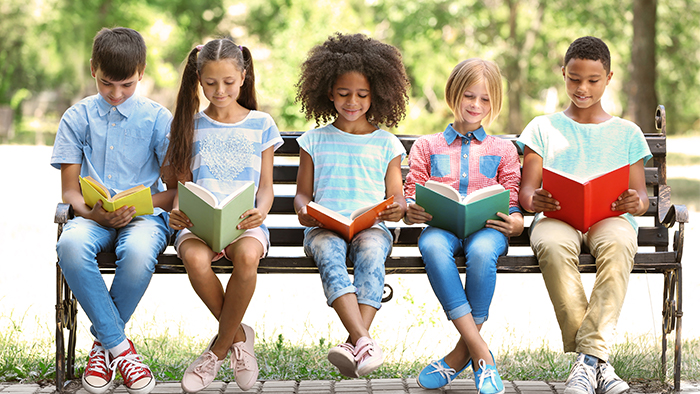 I have a household of little bookworms. And while I am very grateful my kids love to read, that also means they fly through books at warp speed.
This summer, I plan to get my kids their own library cards so they can check out books and participate in various reading challenges to win prizes. We also have a lot of luck at thrift stores, which offer a huge selection of good quality, affordable children's books. There are many reasons why reading is important during the summer, but it is also a great road trip activity and helps kids wind down after a busy day in the sun.
Tip 2: Go Swimming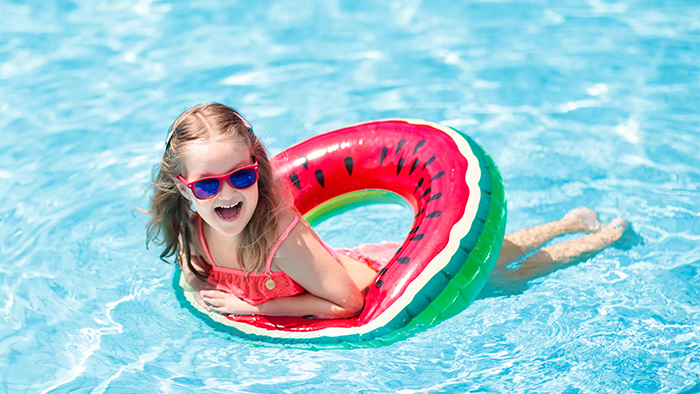 We don't have a pool (yet), but that doesn't stop us from swimming all summer long. We swim at friends' houses, take advantage of nearby lakes, and book staycations at hotels.
A few years ago, I joined a gym that had a pool staffed with lifeguards. Not only did that allow me to squeeze in workouts, but my kids were also able to spend endless hours frolicking in the water … and went to bed early.
This month, you can participate in the World's Largest Swimming Lesson, taking place Thursday, June 20, to raise awareness about the importance of teaching kids to swim to help prevent drowning.
Tip 3: Pitch a Tent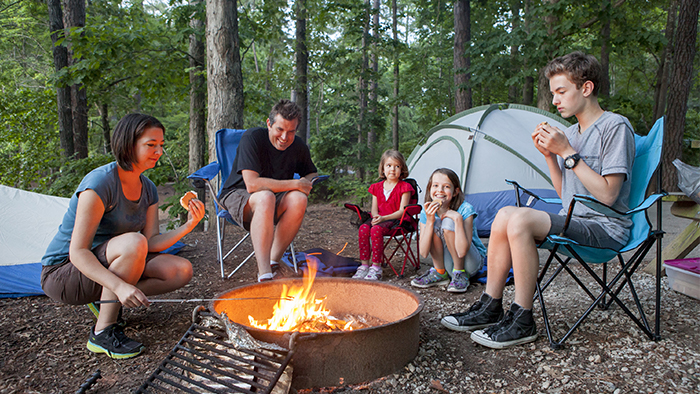 When I think of summer, I imagine roasting marshmallows and camping under the stars. In reality, sleeping on the ground in the wilderness is just not my thing. My kids, on the other hand, love the idea.
Did you know that June is Camping Month and the perfect opportunity to enjoy the great outdoors? While a family camping adventure will definitely create memories for years to come, you don't have to travel far. Instead, pitch a tent in your own backyard, and spend the evening watching a movie or telling ghost stories around the campfire.
If you're really looking for a true camping experience, sleep outside. What's great is if little campers change their minds in the middle of the night, their beds are only a few feet away!
Tip 4: Plant a Garden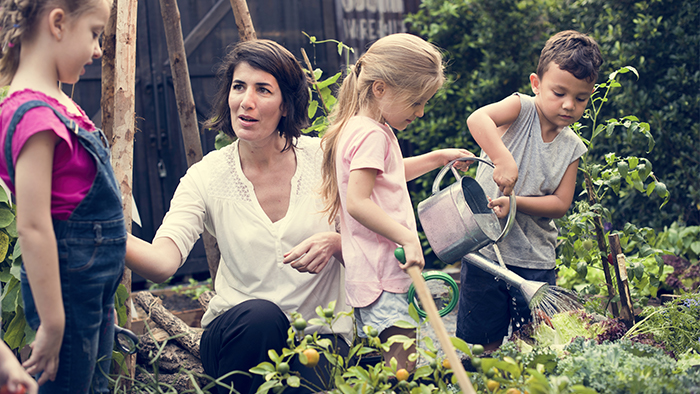 If your kids are like mine and turn their noses up at the sight of any vegetable, you may consider growing your own garden. Summer is the perfect time to plant tomatoes, peas, green beans, zucchini, eggplant, and cucumbers. Not only will your kids get their hands dirty, but they'll also have fun and probably be excited to put healthy food (that they grew!) into their bodies.
Building a garden is easy. You can use wood or cement blocks to construct the border and then fill it up with soil. There are plenty of tutorials online and even classes available at local nurseries. You can also stop in to your neighborhood home improvement store and ask for help.
Tip 5: Set Up a Lemonade Stand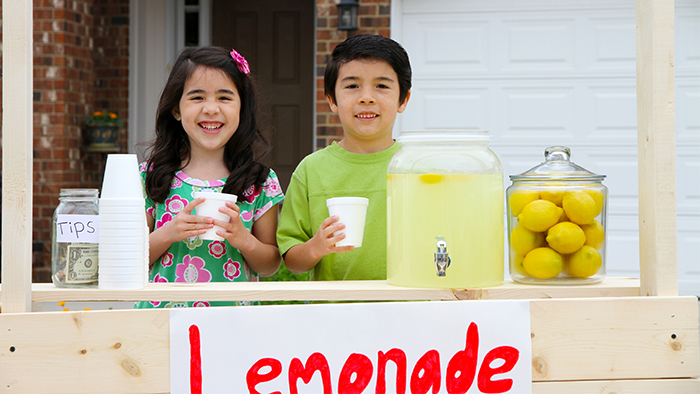 Summer and lemonade go hand in hand. And what better way to teach your kids about event planning, budgeting, marketing, and customer service than by hosting a lemonade stand? Not only will your kids learn what it takes to earn money, but they can also use the opportunity to make a difference in their community.
After the lemonade is sold out, encourage your kids to donate their earnings to a local food bank or volunteer to pack meals for families in developing countries. Learn more about how you can provide nutritious meals to kids in need through the Isagenix Legacy Foundation.
Here's to a sensational summer!