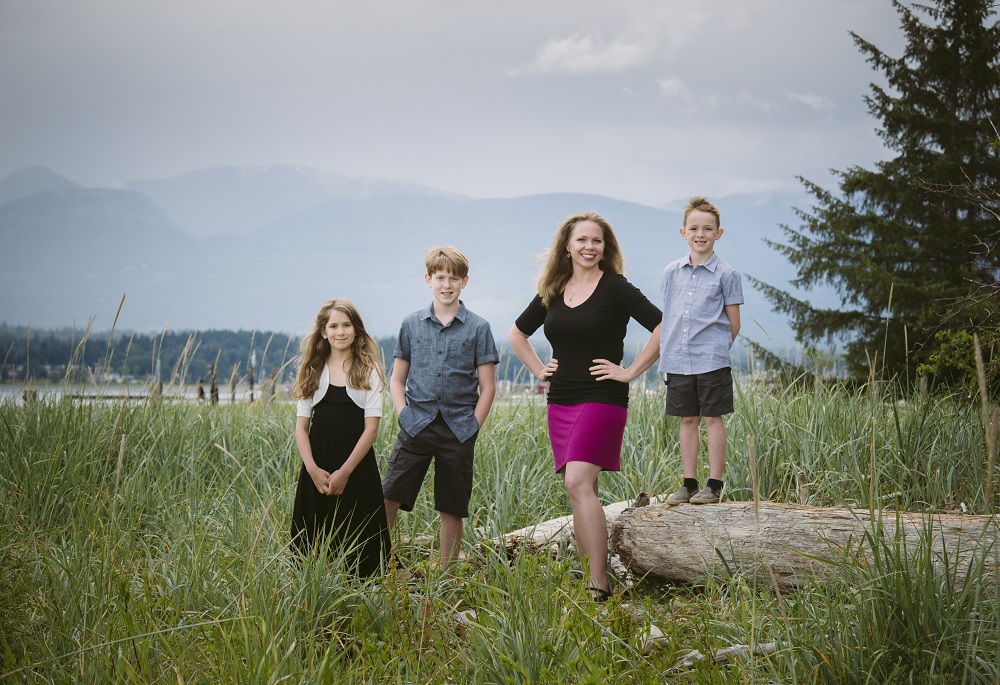 In her five and a half years with Isagenix, Chanci's favorite memory to date has been a moment she shared with her daughter onstage.
"She said, 'Mommy, I'm so proud of you; thank you so much,'" remembered Chanci. "It was such an amazing moment because all of this started with her."
Seven years ago, Chanci's daughter underwent brain surgery to remove a tumor. The surgery went well, and she was in the recovery phase, but as a busy mom and military wife, Chanci was exhausted from taking care of her daughter's needs as well as raising her two sons.
"I was a stress case trying to manage it all, and after living in the hospital for so long, I became more aware of my own health," she said. "I started studying holistic nutrition and focused on nourishing my family, and I fell in love with health and wellness."
Chanci decided to follow her new passion and became a holistic nutritionist so she could teach others about health.
Discovering Her Opportunity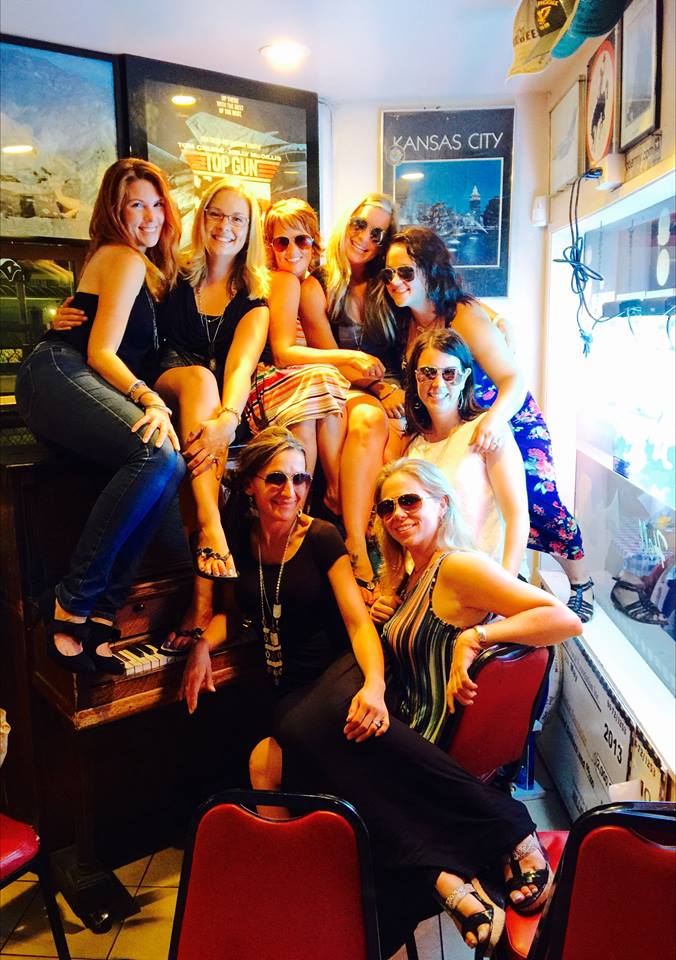 Chanci continued to feel stressed out and exhausted, despite her teaching others to live healthier lives. When a friend noticed her lack of energy, she introduced Chanci to Isagenix.
Chanci was skeptical at first but trusted her friend's recommendation and ordered her first 30-Day System. Within weeks, she went from feeling like she could sleep in until 11 to waking up at 5:30 a.m. to do yoga.
"I felt like a completely different person," she said. "I couldn't believe the change in my energy."
Chanci's passion as a nutritionist was to teach others how to fuel their bodies, and after seeing her own results, she knew she had to start sharing Isagenix products with her clients.
"I was just sharing the products," said Chanci. "I wasn't planning on building a huge business. But then I started earning the Product Introduction Bonuses (PIBs), and I realized there was really something here."
Chanci was a school teacher by trade, and she saw the Isagenix opportunity as a way to work from home, stay with her kids full time, and continue to pursue her passion as a health coach.
To find out more about the Isagenix opportunity, Chanci connected with her team and reached out to Rob and Nicole Stewart.
"I didn't know anything about network marketing, but I loved nutrition, and I knew how to teach," she said. "It's really about being coachable."
Defining Her Own Success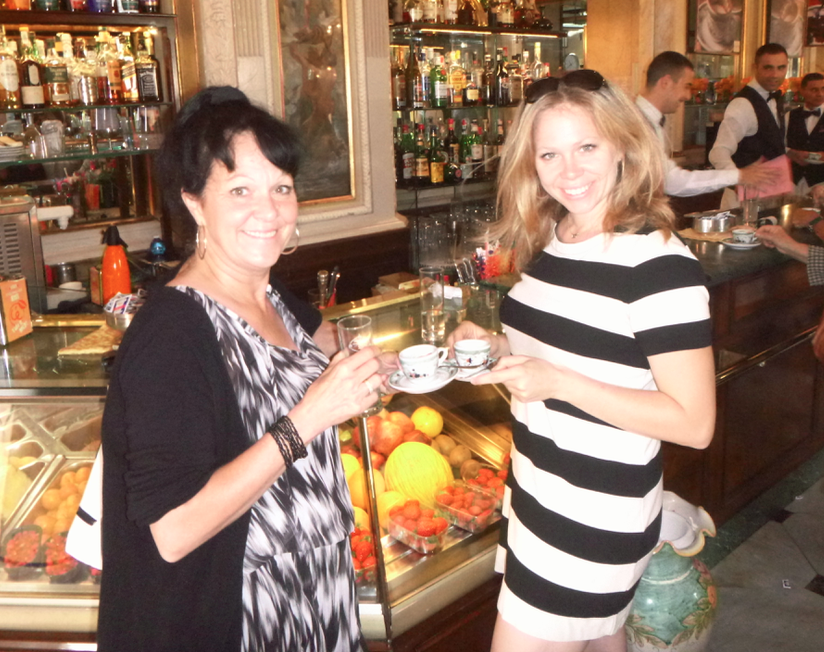 Through hard work and consistency, Chanci was able to earn enough income to support herself and her children without returning to work as a teacher.
"I was thrilled with where my Isagenix business was headed, but then something unexpected happened," she remembered.
Chanci's marriage was on the rocks, and just hours before attending Celebration, she and her husband decided to separate. Chanci was crushed, but fortunately, that didn't stop her from experiencing the opportunity that lay ahead.
"I went to Celebration with big puffy eyes and a broken heart, but it was a profound moment because I looked around and said, 'My life is going to change big time,'" she remembered.
She knew that with Isagenix, she could be a single mom and still provide for her family.
"The next three years with Isagenix were unbelievable," Chanci said. "I didn't fly through the ranks, but I had time to make my kids a priority and take the time to heal. That was success for me – providing for my family and building a business that I felt proud of. Success doesn't have to be defined by how much you make."
Showing Her Gratitude
Now that Chanci is in a position to take care of her family both physically and financially, she's focusing on giving back and showing her gratitude for Isagenix. During her first Christmas as a single mom, she was able to provide Christmas gifts for another family who wouldn't have been able to afford it otherwise.
She has also been able to teach healthy cooking classes and co-run retreats for women as a volunteer. Chanci loves being able to live out her passion for teaching nutrition and helping others and says she has so much gratitude for her incredible journey.
"You can't let things like illness and divorce turn you into a victim. You have to choose to rise above it, and in turn, use your experiences to help others," Chanci continued. "My life is very different than what I thought it was going to be, but it's so much better, and I am incredibly grateful for that and for my team and everyone who has helped me get here."
Earning levels or income statements (including claims such as the ability to quit a job or stay at home or portrayals of luxury lifestyles) for the Isagenix Independent Associate discussed here exceed the average results achieved by all Associates during the same time period, are not necessarily representative of the success or compensation that any particular Associate will receive, and should not be construed as typical or average.
The ability to earn income under the Isagenix Team Compensation Plan depends on many factors including an individual Associate's business, social, and sales skills; personal ambition and activity; availability of time and financial resources; and access to a large network of family, friends, and business contacts. Isagenix cannot and does not guarantee any particular level of earnings. Even Associates who dedicate a significant amount of time, effort, and personal funds may not achieve a meaningful level of success. For average earnings, please refer to the Isagenix Earnings Disclosure Statement at IsagenixEarnings.com.