Congratulations to Isagenix Millionaire No. 232, Chris Hardy!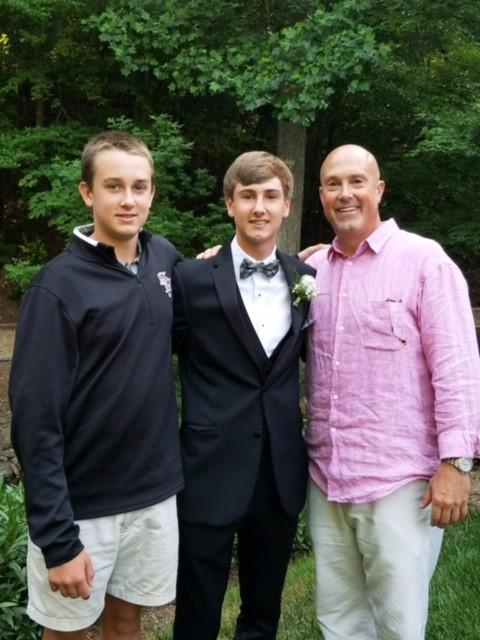 As the owner of a real estate development company, Chris experienced hard times when the real estate market crashed in 2008. He was left feeling like his life had been turned upside down, and as a divorced, single father of two boys, he was looking for a way to better health.
"I had a lot going on in my life, I wasn't resting well, and I just wanted to feel better," said Chris.
Fortunately, he was given an answer to what he was looking for when he was introduced to Herb Cepeda through a mutual friend.
The two began talking, and when Herb told Chris what he did for a living, he shared his Isagenix story. Chris liked what he heard and decided to give the products a try.
Right away, Chris loved his results. He slept better, lost weight, and had more energy.
"Herb had told me about the business opportunity with Isagenix, and I just knew that if the products made me feel that good, I had no problem sharing them with friends, family, or anyone I met," said Chris.
In It for the Long Haul
In building his business, Chris feels that his journey has been one of patience and persistence. For him, this opportunity is about believing in the products and believing in the Isagenix Team Compensation Plan. It's not about reaching tremendous success right out of the gate.
In the beginning of his journey, Chris experienced some negativity from others and recognized that network marketing was a different mindset than traditional business, which is what he had done for so long.
Eventually, there was no denying what the products had done, and once others saw that Chris was in this for the long haul, he could use his commitment to help overcome their objections.
"I'm a firm believer that if we live our day to day with a positive attitude, incredible things can happen," he said. "If you're persistent in your everyday actions with Isagenix, you put yourself in a position to succeed. That's what has happened for me."
Creating a Family Lifestyle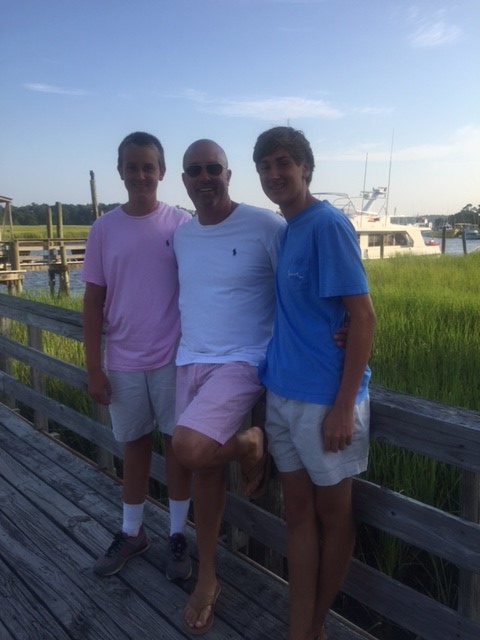 Chris supports his team with positive support and three-way calls and hopes to help others enjoy the opportunity he has been given with Isagenix. He loves to see his team succeed and feels most rewarded when they hit their goals.
In the future, Chris can't wait for his two sons, who are 15 and 18, to be a part of his team.
"They've seen the opportunity here and have said this is something they want to do," said Chris. "I'm really looking forward to working with my boys and creating a family lifestyle with Isagenix."
Chris' Four P's
Purpose: Know your purpose or your "why." Determine why you're doing this and what you're working toward, and don't let that goal out of sight.
Passion: Drive your purpose with passion. If you have passion behind what you're doing, you increase your likelihood to succeed.
Positivity: Speak positivity into people's lives and live your day to day with a positive attitude. I'm a firm believer that this leads to incredible things.
Persistence: This truly is a marathon, not a sprint. If you stick with this journey, you have the potential to accomplish great things.
*An Isagenix Millionaire is an Independent Associate to whom Isagenix has paid a gross total of $1 million or more since joining Isagenix. Earnings reflect gross amounts that do not include any business expenses. Earning levels or income statements (including claims such as the ability to quit a job or stay at home or portrayals of luxury lifestyles) for the Isagenix Independent Associates discussed here exceed the average results achieved by all Associates during the same time period, are not necessarily representative of the success or compensation that any particular Associate will receive, and should not be construed as typical or average. The ability to earn income under the Isagenix Team Compensation Plan depends on many factors including an individual Associate's business, social, and sales skills; personal ambition and activity; availability of time and financial resources; and access to a large network of family, friends, and business contacts. Isagenix cannot and does not guarantee any particular level of earnings. Even Associates who dedicate a significant amount of time, effort, and personal funds may not achieve a meaningful level of success. For average earnings of Independent Associates, refer to the Isagenix Earnings Disclosure Statement at IsagenixEarnings.com.