Feeding the Minds (And Bellies) of Our Kids
You know the saying breakfast is the most important meal of the day? I must have heard it a million times growing up. My mom would drill it into my head every morning before school when I reached for a box of sugar-coated cereal and frozen pastries instead of the homemade meal she selflessly prepared for me and my siblings.
Now as a mother myself, I understand that those sentiments came from a nurturing place and not the incessant nagging I interpreted it as. Knowing the pure love and care behind that staple phrase has prompted me to say it to my own children.
But, I do still have a teensy bone to pick with this long-standing saying. I feel like we need to tweak it a bit to accurately depict the impact healthy nutrition has on our children. Parents, do you feel me?
It should read more like this:  Every meal is an important part of the day.
Why? Because research from the Centers for Disease Control and Prevention supports it. Proper nutrition (no matter if it's breakfast, lunch, or dinner) plays an integral role in the development and academic success of our kids. So, if you've got kiddos currently in school, you'll want to keep reading.
School's Back in Session
It's that time of year again … back-to-school season! If you're anything like me this time of year, you're already thinking about school lunches, after-school snacks, and everything in between. The stress is real, but it doesn't have to be if you make nutrition a priority for your family.
Students who are well-nourished are ready to learn. While schools continue to do their part to ensure kids get a healthy meal at lunchtime, it's up to us to do our parts at home. Here are a few ways you can set up your little (or not-so-little-anymore) scholar for success while making sure they get the proper nutrition they deserve: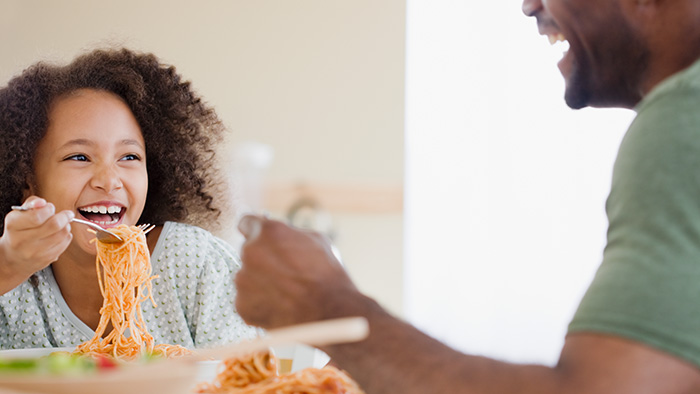 Eat Meals as a Family
The hustle and bustle can put a dent into quality time spent with loved ones. So, be sure you're setting aside time to be together with your kids while enjoying a nutritious meal. Not only are you setting an example for them about the importance of family, but you are also manifesting a healthy routine that everyone can benefit from.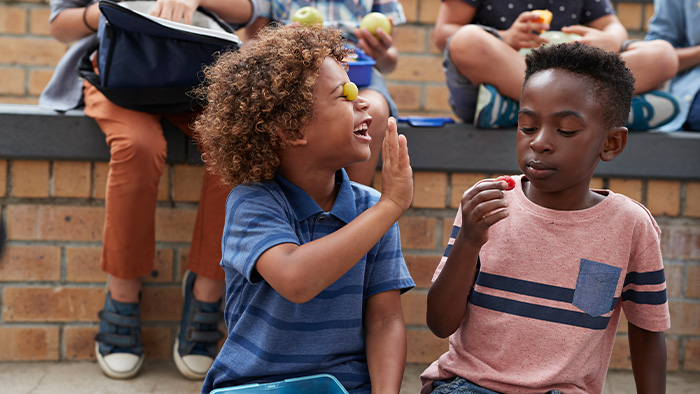 Make Food Fun
When kids think of something being "healthy," they're more than likely thinking of a bland plate of steamed veggies and perhaps a bowl of soggy fruit. I'd turn my nose up at that, too — wouldn't you? Parents, can we make food fun again?
Introduce your kids to different flavors, smells, shapes, and sizes of food. Try presenting them with something new using a brightly colored plate or food cut with cookie cutters to represent something they love (stars, hearts, symbols, you name it). They'll be so intrigued by the inviting presentation that they'll be more inclined to try the new (healthy) food in front of them.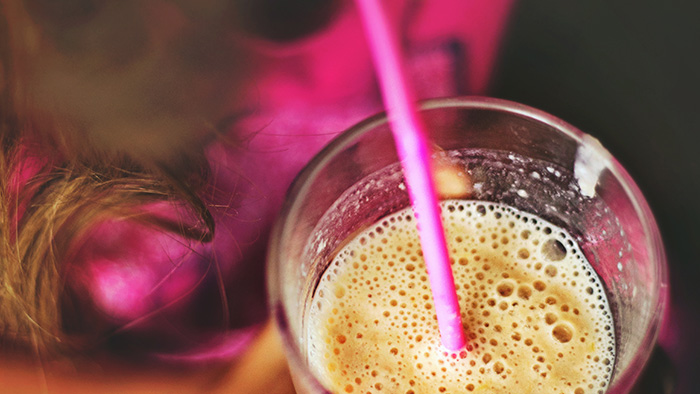 Think Outside the Box
Foods don't have to be chewable to have nutritional value. If your kid prefers to sip their snacks, then IsaKids® Super Smoothie is a great option to fuel them up for school. It's packed full of the vital nutrients kids need to grow and comes in two delicious flavors they'll love: Strawberry Blast and Ice Cream Cookie Crunch Flavor.
And the best part? With every purchase of IsaKids Super Smoothie, you are contributing to helping kids in need. This is a fantastic opportunity to teach your kids not only about the importance of adequate nutrition but also about the power of giving back. To learn more about this impact, head to IsaFoundation.net.
You Know What They Say …
In the blink of an eye, your timid little kindergartner will be walking across that high school graduation stage, leaving you with a limited window of time to imprint nutritional habits on them. But fear not, parents! It can be done.
There's no need to reverse any of the bad habits your kids may have picked up along the way. Let's face it … kids will still be kids, and no mom or dad wants to stomp on the bliss and wonder of this beautiful part of childhood. However, there is something you can say to your children that is sure to stick with them through adulthood (like it did when my mom said it to me) …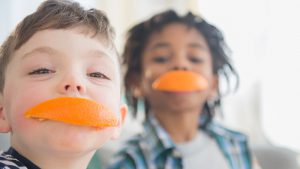 "You are what you eat." 
Healthy kids are the product of healthy eats. So, load them up with all the good stuff. When they head to school the next day, they'll be ready to take on the challenge of learning head (and body) strong!