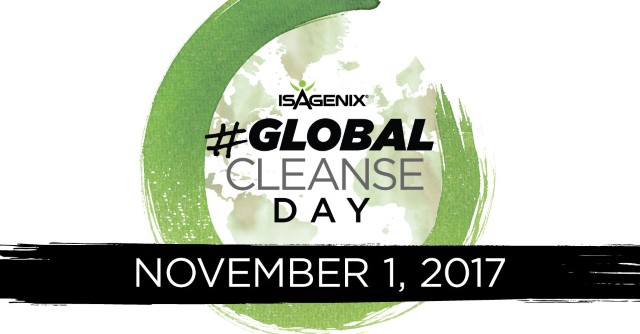 Are you ready to cleanse and conquer this momentous day? It's Global Cleanse Day, and we are eager to share in this worldwide event with all of you!
Since August, when we began this journey, we have Cleansed With Friends, near and far, for a revolutionary cause toward improving global health and wellness. The world is just waking up to the extraordinary benefits of intermittent fasting, while we've been doing it for over 15 years at Isagenix! Be sure to take part in this powerful movement.
Today is the day to show your commitment to changing not just your own health but world health, too. Proudly show your support by using the #CleanseDayWednesday Facebook profile frame and #GlobalCleanseDay hashtag.
We want you to flood our social media feeds with images, encouragement, and inspiration as we all come together for this universal one-day cleanse.
Set yourself up for success today, and every day to follow, by cleansing with a solid foundation of accountability (aka friends)! Support is your key on this journey. Encourage those around you to join us today on Global Cleanse Day. Cleansing together can help create a positive environment where everyone is motivated by one another. Your actions can inspire those around you – so, cleanse with us. You never know who could be watching and want to partake in the next #CleanseDayWednesday!
Global Cleanse Day brings us all together as we commit to cleanse toward better overall health. Stay tuned to our social media channels and Instagram page today for all the excitement!