No one ever said that being a mom was easy. In fact, most moms would say it's the hardest job they've ever had to do. Being a mom comes with a feeling of unconditional love that's hard to describe. It's about sacrifice and selflessness and having hopes and dreams for someone other than yourself.
Many moms struggle with making ends meet and providing for their children. Fortunately, there are amazing organizations like ISA Foundation grant recipient Maggie's Place, which offers life-changing programs and shelter to pregnant and parenting women and their children in Arizona and Ohio.
Supporting Moms Through Adversity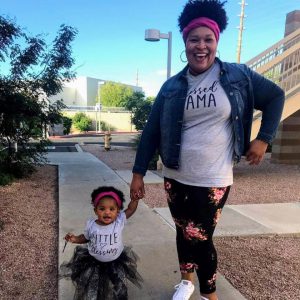 At Maggie's Place, safe and secure shelter is available, including maternity and transitional housing, in residential neighborhoods. Staff at Maggie's Place provide structure, guidance, and encouragement young mothers need to be successful as parents and adults. Residents can stay until their child is 9 months of age, and in certain cases, longer if necessary.
One young Phoenix woman discovered Maggie's Place in 2017 after struggling with addiction and subsequently losing her job and apartment.
"Surrounded by chaos, consumed by hopelessness, and seeing no way out, I had no desire to live or fight to get out of this vicious cycle I had been in for more than 20 years," she shared. "But I soon found out I was eight weeks pregnant and immediately made the decision to fight for the life inside of me."
During her time at the Michael House, a Maggie's Place transitional home, she began to heal and find hope.
"I was given a sanctuary where I could let down my walls in a peaceful, safe, and loving environment," she explained. "I was given so many resources to learn, grow, and become aware of myself, including weekly counseling sessions."
She connected with other moms and developed healthy relationships with the live-in staff. In 2018, she moved out of the Michael House and into a transitional apartment. She was debt-free, had money in savings, and secured a stable job.
Today, she's thriving and recently celebrated three years of sobriety. She's giving back to Maggie's Place by working as a peer support specialist.
She is grateful for Maggie's Place and thankful for the generous donors who are making a difference and providing hope for young mothers and their children.
Ongoing Support Through the ISA Foundation
In 2019, the ISA Foundation awarded a $15,000 grant to Maggie's Place to fund the Healthy Lifestyles and Nutrition Program that provides nutrition and wellness education, including fitness and cooking instruction, to 745 women and their children living in Arizona and Ohio.
In addition, a donation assembly took place at New Year Kick Off 2020 where Isagenix Independent Associates and volunteers assembled 100 bags of products for moms at Maggie's Place.
Generous contributions to the ISA Foundation help fund organizations like Maggie's Place. Learn about how you can help more women and others receive services from nonprofit organizations across the country by visiting ISAFoundation.net.