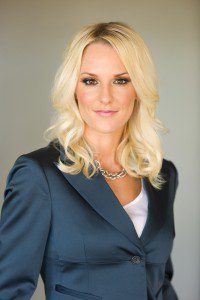 Rebecca could easily write the playbook on climbing the corporate ladder. At 34, she was the epitome of a busy, powerful career woman.
But there was a downside to all of her successes: stress and a lot of it. She was managing $450 million in real estate, a large sales team, and big goals tied to big bonuses. She loved many aspects of her job, but she just couldn't see herself doing it for another 30 years.
"I knew I wanted to be a mom, but with the way my career was going, I didn't understand how I could have both."
Shedding More Than a Few Extra Pounds
The stress of her career and hectic lifestyle caught up to her. Rebecca realized that she had a few pounds to lose. Since she doesn't do anything halfway, she looked for world-class products that would support her shift to a healthier lifestyle. She found Isagenix.
She got fit and felt great. When others saw her success, she helped them start using Isagenix products, too. As a result, she started earning extra income.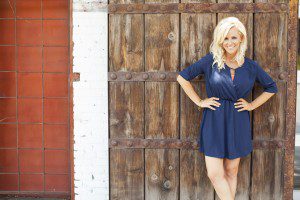 Rebecca was fired up—not by the money but by the real connections she was making with new people and the passion she felt helping others improve their quality of life. After more than a decade of late nights in the office, extreme pressure, and ups and downs of the economy, sharing Isagenix was a welcomed surprise.
Having It All
After attending an Isagenix event, Rebecca had a whole new perspective.
"The people walking across the stage were normal people—moms, teachers, car salespeople—and they were so happy, so fulfilled, so lit up, and getting emotional about why they were doing this business. It blew my mind."
Smarts, determination, and hard work can take you to the top, but without fulfillment, the ride can feel bittersweet. Rebecca decided to follow her heart and applied the same go-getter approach to her Isagenix business that originally helped her climb the corporate ladder. That means now she can help others live a healthier lifestyle, earn extra income doing it, and balance her work with her life.
"I'm connected to this bigger vibration and energy of family, freedom, and really making a difference."
Speaking of family, Rebecca is about to upgrade her status from Lady Boss to Mom Boss, as she and her husband are expecting a baby boy soon.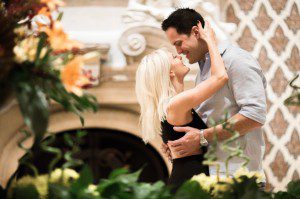 For more inspirational stories like this, check out #STARTYourLife Magazine.
Weight loss should not be considered typical. In a study performed in 2012 by University of Illinois at Chicago researchers, subjects lost an average of 9 pounds after 30 days on an Isagenix System. The subjects also had a greater level of adherence and had more consistent weight loss from week to week compared to subjects on a traditional diet.
Earning levels for Isagenix Independent Associates depend on time and commitment and may vary. For more information, visit IsagenixEarnings.com.