At some point in your life, you have felt The Glow. Whether it's running a marathon or after an evening of volunteering at the local food pantry, the Glow is always there. It's rush of positive energy you feel when you are taking the steps to live according to your values, aligning with your highest self and absolutely crushing your goals.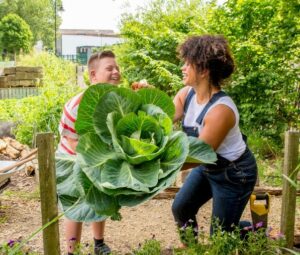 You have the power to accomplish anything you set your mind to, maybe even to change the world for the better.  
But soon, life begins to get in the way. We can find no time for ourselves, let alone to help those in need, when there are children to feed and chores to be done.  
So how do we keep on Glowing?  
Just Remember: G.L.O.W.
G: Give 
Volunteering in-person has become almost impossible in recent days. But don't worry! There are still incredibly valuable ways to give back from the comfort of your own home. Websites like VolunteerMatch can help you can find a variety of virtual volunteer opportunities or you can donate to charitable organizations like the ISA Foundation.  Even just a few hours of your time or a small donation can change someone's life for the better. 
L: Learn
One easy way to lose your GLOW is to think that you "know it all". Innovation is happening every day; even if you've already achieved your goals, there's new methods and information out there to help you work smarter, rather than harder or to better understand the world around you. Read an article about the latest workout craze. Take a class. Watch a documentary about marginalized peoples and how to support them. Try a new recipe.  Never stop learning and  stay curious! 
O: Organize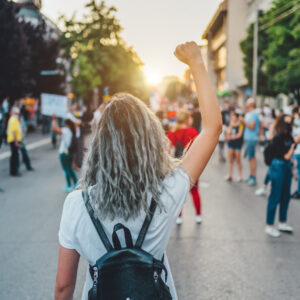 We're not talking about organizing a messy garage or rearranging your pantry here. To keep your GLOW in a world that is plagued with racial injustice, food insecurity, natural disasters, you need support to not only survive, but to help make an impact. So find others that share your passion for a certain issue, combine your talents and GLOW even brighter together. 
W: Wonder 
The only limits that truly have the power to hold us back are the ones we place on ourselves. A healthy sense of wonder means that even when we have reached one goal or our dream seems out of reach, you keep on dreaming. You continue to envision even greater aspirations for yourself to achieve or using your imagination to solve the problems that are keeping you from GLOWING.    
Don't Let Your GLOW Go Out
Even after hearing the advice and taking precautions to prevent our GLOW from growing dim, we still run the risk of burn-out.  
Ayesha Vera-Yu, CEO and Co-Founder of the nonprofit, Advancement for Rural Kids (ARK) realized that an important
way to maintain her GLOW is to keep the ARK team focused, invigorated and optimistic. Recently, ARK received a grant from the ISA Foundation to support their FeedBack program that empowers locals to grow their own food and even start businesses as a result.  
ARK works to provide healthy nutrition for underserved communities in the Philippines. When the pandemic hit, ARK was overwhelmed with the needs of those who had suddenly lost their jobs and were struggling to feed themselves and their families. The ARK team, like many in the nonprofit world, were struggling, running the risk of burning out and losing their GLOW.  But Ayesha believes she has found the solution to keep her team GLOWING: Fun. 
"We believe that if we are having fun, it would be very easy for us to enable other people to also find their fun. If people are having fun, then the work gets easier to do" said Ayesha "When we are having fun and disciplined , every call has  a clear goal and next steps, then we are efficient and in sync,".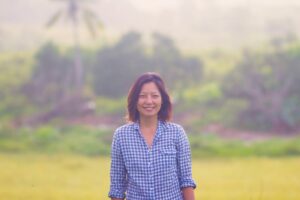 Find out more, or donate, visit the IsaFoundation today.