SERV International's vision is to physically and spiritually feed people and develop stronger communities in some of the most remote regions of the world. This nonprofit organization was one of 16 to receive a grant from the Isagenix Legacy Foundation earlier this year.
SERV International, which is based in Canton, Georgia, was awarded a $100,000 grant at New Year Kick Off 2019. The grant dollars are being used to build greenhouses at an orphanage in a small African village and provide 1 million nutritious meals to families in that region. The organization was nominated by Stephanie Patterson, 5-Star Golden Circle, 1-Star Crystal Executive, who is also on the board of directors at SERV International.
Impactful Impression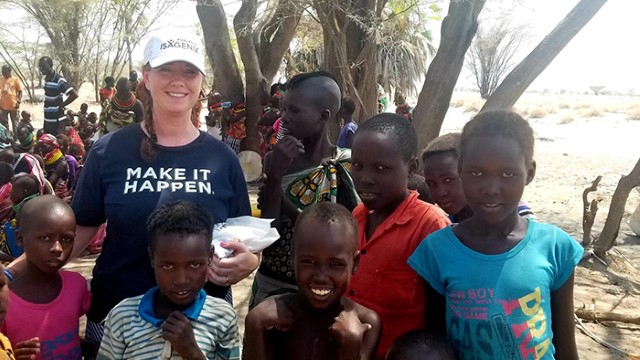 Four years ago, Stephanie's teenage daughter went on a mission with SERV International to the Dominican Republic. Stephanie was so inspired by her daughter's experience that she decided to go on a mission with SERV International to Africa later that year. As a stay-at-home mom who spent most of her life focused on raising her family, Stephanie was thrilled to finally have the time and means to give back to those in need.
"The trip was truly eye-opening," Stephanie said. "The people who live in the villages are very malnourished and spend their entire day walking miles looking for food and water."
While in Africa, Stephanie and a group of volunteers distributed food boxes consisting of a dehydrated blend of lentils, rice, beans, vegetables, and vitamins specifically designed to support good nutrition.
"Each individual food bag, which is sourced and locally packed in Africa, provides a highly nutritious meal to 50 people," Stephanie explained.
SERV International founder and CEO Steve Kasha had a vision to feed people around the world when he was 18 years old. His dream became a reality 21 years later. To date, Steve and his team of volunteers have been to Africa 40 times, providing food, clean water, shelter, and education to individuals who live in some of the most extreme conditions in the world.
"We've learned that you first have to earn their trust," Steve said. "The food is a tool that gives us a platform to explore opportunities, connect with people, and build community."
A Natural Fit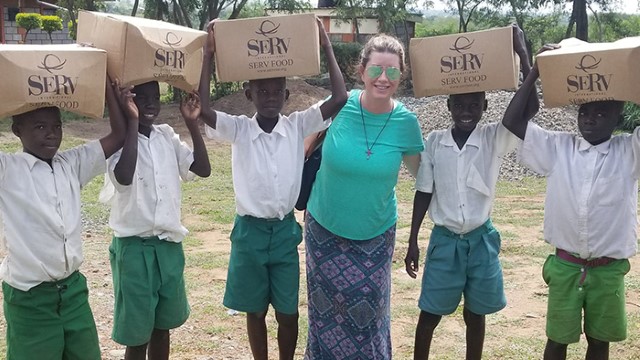 Stephanie was so inspired by SERV International that she joined forces with the organization and took a volunteer position on the board of directors. Shortly thereafter, Isagenix announced the launch of the Isagenix Legacy Foundation, which supports nonprofit organizations that align with its mission to focus on healthy nutrition and support for underserved children, wellness education for all, and aid for those affected by natural disasters.
Last August, Stephanie was attending a SERV International board meeting when a lightbulb went off.
"I started thinking about how SERV International delivers food to people around the world and how the mission aligns perfectly with the Isagenix Legacy Foundation," she said. "That's when the connection between the two organizations became clear."
Stephanie, who is also an Isagenix Independent Associate and Founders Club member, decided to reach out to the Isagenix Legacy Foundation and share her thoughts.
"I was thrilled that the two things I love so much were coming together," Stephanie recalled.
Making a Difference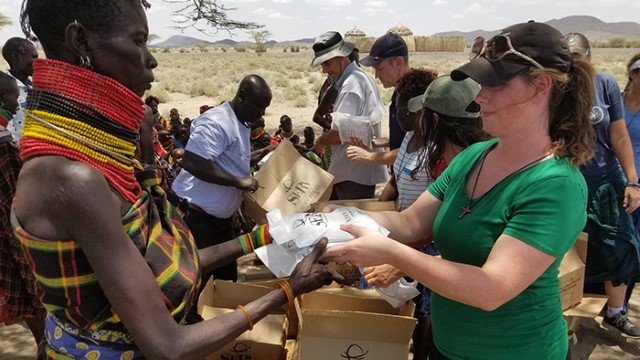 SERV International applied for a grant through the Isagenix Legacy Foundation and was awarded $100,000.
"We are so thankful for the partnership," Steve said. "We have already begun utilizing the money to lay the groundwork for three new greenhouses on the campus of the orphanage to not only grow fresh vegetables but also teach children how to make healthy food choices so they can thrive."
The grant also gave SERV International the opportunity to hire a health and wellness officer and expand the program to track how this food is changing the lives of those in impoverished communities.
Stephanie, who also sponsors three children at SERV International's House of Hope orphanage in Kenya, is dedicated to giving back to those in need.
"That's where real joy comes from," she said. "It's the best feeling in the world."
Interested in learning more about SERV International? Visit ServeOne.org or watch this video to get a better understanding of the organization's mission.
Get Involved With the Isagenix Legacy Foundation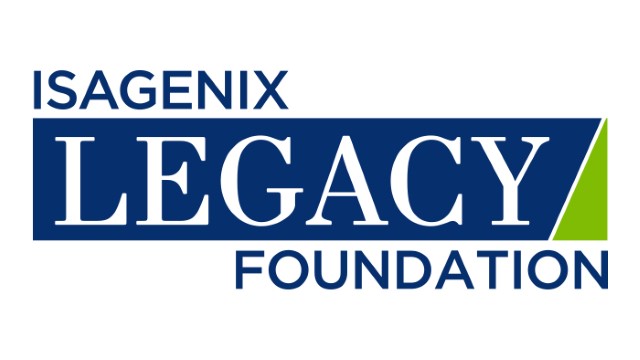 Do you know of a worthy U.S.-based nonprofit that aligns with the mission of the Isagenix Legacy Foundation? The second round of grant applications for the foundation is now being accepted until April 30, 2019. Get more information, and apply at IsagenixLegacyFoundation.com.