Extra cash for vacations. Supplemental income. Helping with the cost of their product. These are just a few of the ways Associates spend the money they earn from building their Isagenix businesses. Meet three inspiring Associates who have managed to create enough wiggle room in their budgets to be able to enjoy the simple things in life such as family, friendships, and fun.
Kelly B., 1- Star Golden Circle, Crystal Executive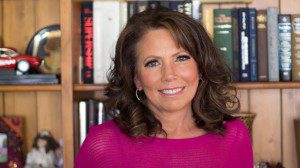 Location: New York
Average Monthly Income: $3,000**
Favorite Products: Ionix® Supreme and Product B® IsaGenesis®
A breast cancer survivor, Kelly found Isagenix while going through chemotherapy and radiation in 2012. While recovering from chemo, she used the products to help shed the extra weight she had gained. Before her diagnosis, Kelly was laid off from a corporate career and took a job in sales with a wedding photography company. After experiencing "amazing results," she looked into the Isagenix business opportunity. She talked to other Associates, attended an Isagenix University event in Boston, and the rest, as they say, is history!
Becoming an Isagenix business builder was a solution for not returning to a corporate career that no longer served her.
"It empowered me," Kelly says. "It took away the guilt I felt from not being able to contribute financially to my family's income."
She uses the extra money to cover the cost of her product and to help pay off her children's school loans.
Today, Kelly hopes to empower other women who share similar experiences of chronic illness and loss of income.
"It's about the others I can impact… not about me," she says.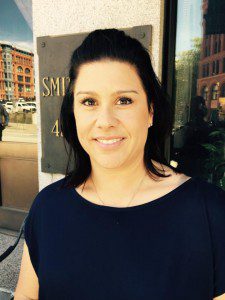 Lina E., 1-Star Golden Circle, Executive
Location: Wisconsin
Average Monthly Income: $1,900**
How Do You Use Your Isagenix Income: Cover product costs, help family, extra cash for family vacations
Somewhat of a skeptic at first, Lina, a law enforcement officer, signed up as an Isagenix Associate without trying the products.
"I planned on returning the product after 29 days!" she confesses.
However, after using the products, she noticed an increase in energy and a decrease in weight* and was hooked! So when her friend asked her to host a product tasting, she jumped at the opportunity.
At the tasting, Lina helped four people get started with the products and soon received a deposit on her IsaWallet® card. Motivated by the extra income, Lina watched videos and participated in team calls.
Inspired, she began sharing the business opportunity and realized the more she shared, the more excited she became about the business. She also began to notice changes in herself, growing into a more positive person who is now able to dream bigger.
Lina uses her extra income to cover the cost of her products and provide extras for her family, such as vacations. Within five years, she hopes to be running her Isagenix business full time, which will give her more time to focus on her team.
"Isagenix has changed me personally and professionally," she says proudly.
Carolyn D., 3-Star Golden Circle, Executive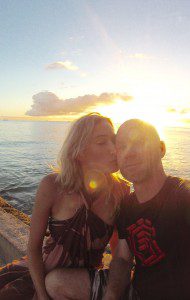 Location: Australia
Average Monthly Income: $8,000**
Favorite Products: Strawberry Cream IsaLean® Shake
Carolyn and her husband James were using Isagenix products prior to becoming business builders. Carolyn was active and busy, working part time as a receptionist and yoga teacher while James ran a gym. However, they struggled financially and did not feel like they had enough family time. Carolyn began looking for ways to work from home, and Isagenix seemed like a good fit.
Although their Isagenix business helped Carolyn and James reach a place of financial stability, getting there presented some challenges, one being the fear of rejection.
"Being told no was scary in the beginning," Carolyn says.
With the extra money they make, Carolyn and James pay their mortgage and bills and enjoy fun activities with family like vacations and after-school sports for their daughters.
Looking toward the future, the couple hopes to reach the rank of Executive by the end of 2016 and are anticipating the Australia and New Zealand Celebration event in March. When asked what advice she would offer new Associates, Carolyn suggests getting out of their comfort zone.
"Be a product of the product," she advises. "Walk the talk, and lead by example; be healthy, happy, and genuine and you will go far."
To gain valuable tools and training to help grow your Isagenix business, check out IsagenixBusiness.com.
*Weight loss should not be considered typical. In a study performed in 2012 by University of Illinois at Chicago researchers, subjects lost an average of 9 pounds with an average of 2 pounds of the loss from visceral fat after 30 days on an Isagenix System. The subjects also had a greater level of adherence and had more consistent weight loss from week to week compared to subjects on a traditional diet.
**Earning levels for Isagenix Independent Associates that appear in this publication are examples and should not be construed as typical or average. Income level achievements are dependent upon the individual Associate's business skills, personal ambition, time, commitment, activity, and demographic factors. For average earnings, see the Isagenix Independent Associate Earnings Statement found at IsagenixEarnings.com.
Ranks current as of March 10, 2016.